I absolutely adore Thor's not-so-new-anymore weapon and with
Endgame
just around the corner I knew I had to add it to my collection!
For this build I'm using the awesome Herban - Props/MasterMod Pepakura file as a base, which I downloaded from
here
. This isn't the most detailed model but I plan to use the handle pieces for my build and the rest as a reference point for creating my own model for the axe head. Another brilliant resource that I will be using for this project is
the MCU Wiki's Stormbreaker Gallery
which has some beautiful high-res shots of the axe, including behind the scenes photos that were great for working out the scale of the prop. Using these, I estimated that my replica should be around 120cm tall – coming up to the middle of my stomach as it does on Chris Hemsworth.
After a few hours' work, here is the 3D model I created for the head: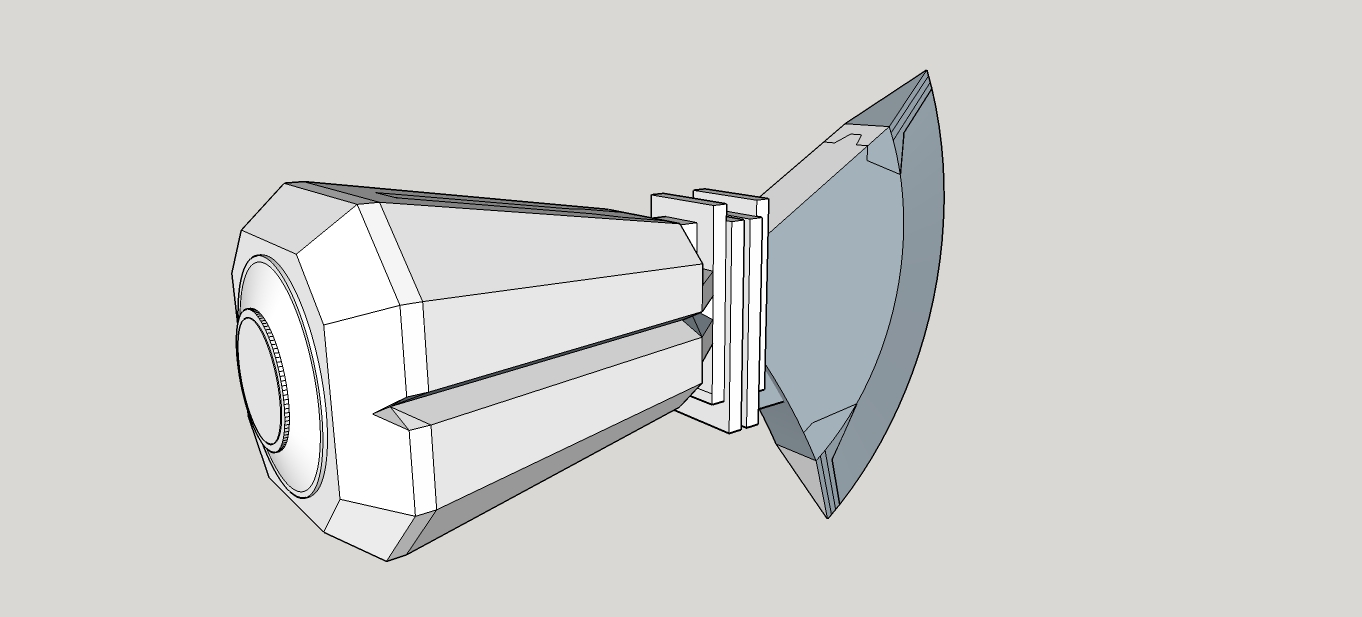 I then split the model into different sections, exported it as an OBJ and unfolded it in Pepakura Designer (unfortunately, I only have the free version so I can't save the file – only print the unfold as soon as it was completed.) Finally, I took Herban-Props/MasterMod's model and modified the proportions of the handle to make it less curved and more accurate to the original prop.