Last weekend in Vancouver we had our inargural FanExpo. On Saturday, all of my friends were dressed as different versions of Katniss, so I was there as Haymitch, but on Sunday I rolled out my 11th Doctor costume.
I chose this costume because it was finished, comfortable and because my Gotham by Gaslight Batman costume wasn't done in time
Also, my hair isn't nearly the same length or colour as Matt Smith's, so I popped on a cowboy hat. All in all, the costume was very popular with everyone.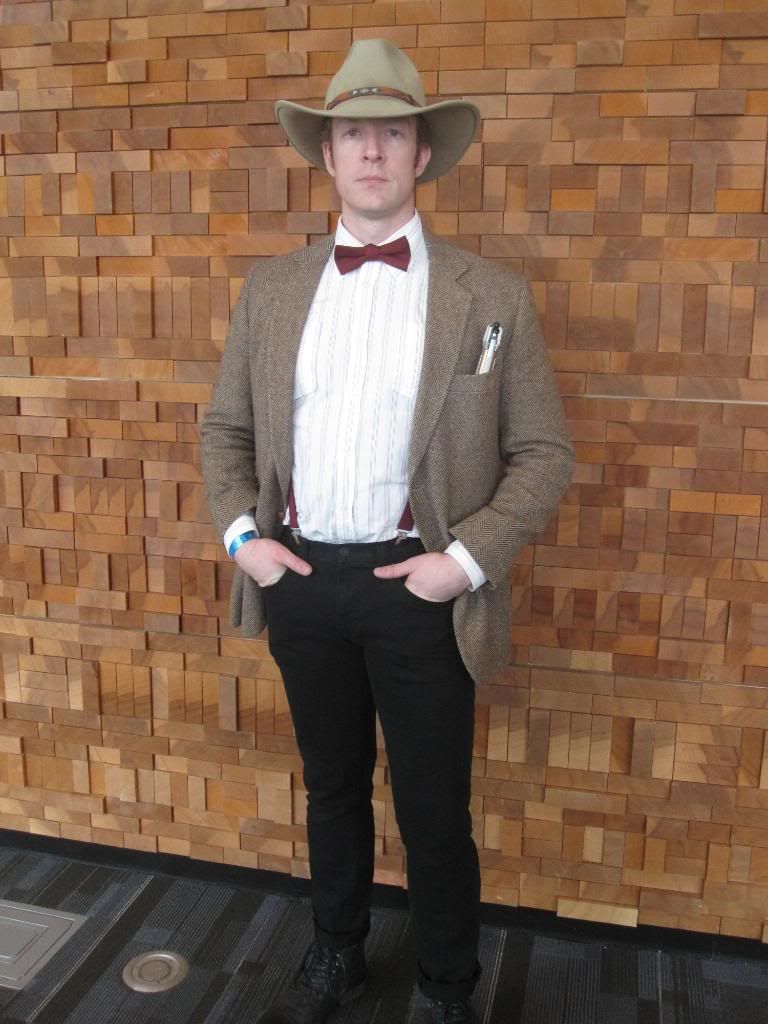 Facing off against Mirror T'Pol (my friend Tiff, who made the costume from scratch)
A very young Doctor Who fan showing me the TARDIS his dad bought him.