I posted about my Hellboy gun in wood and my Blade runner blasters, update to come on that, as I now have a 3D printing guy working on my Leon gun. But I wanted to show some of my Nerf/toy/watergun mods.
I first did one, when I went to a Steampunk party, and I needed a weapon - so I took one of these, found somewhere in a toy store,
Took it apart, painted it up...
And put it back together with a few other bits and bobs, and...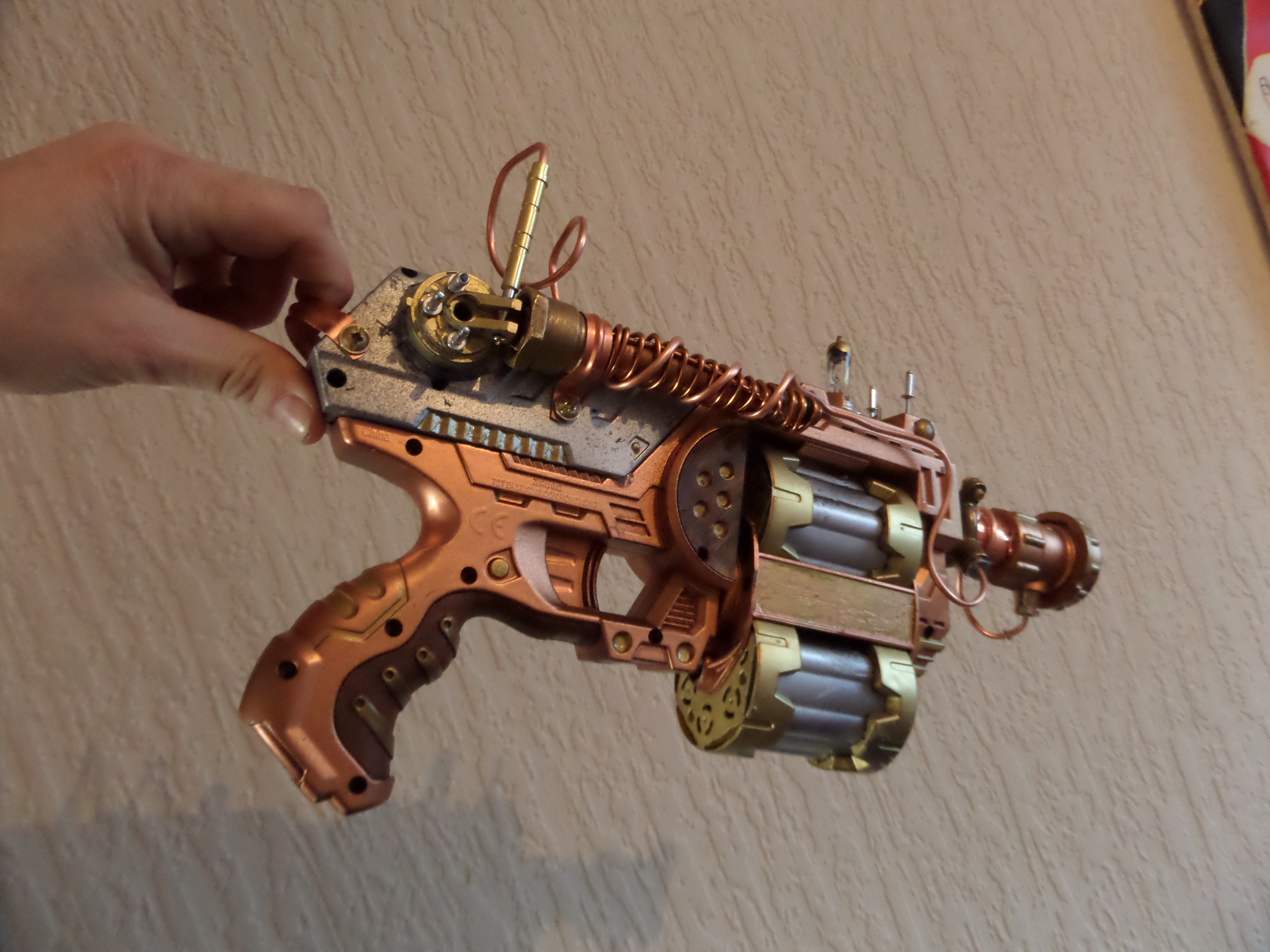 When someone saw that, they asked me to make them a gun for a film they were making. It had to be a time gun, and he wanted a watch on it somehow.
Took me a while to track down an old model Nerf I needed, and a couple of others and got these.
Took them apart, added some LEDs and 9V batteries, micro switches, slide switches etc and painted them...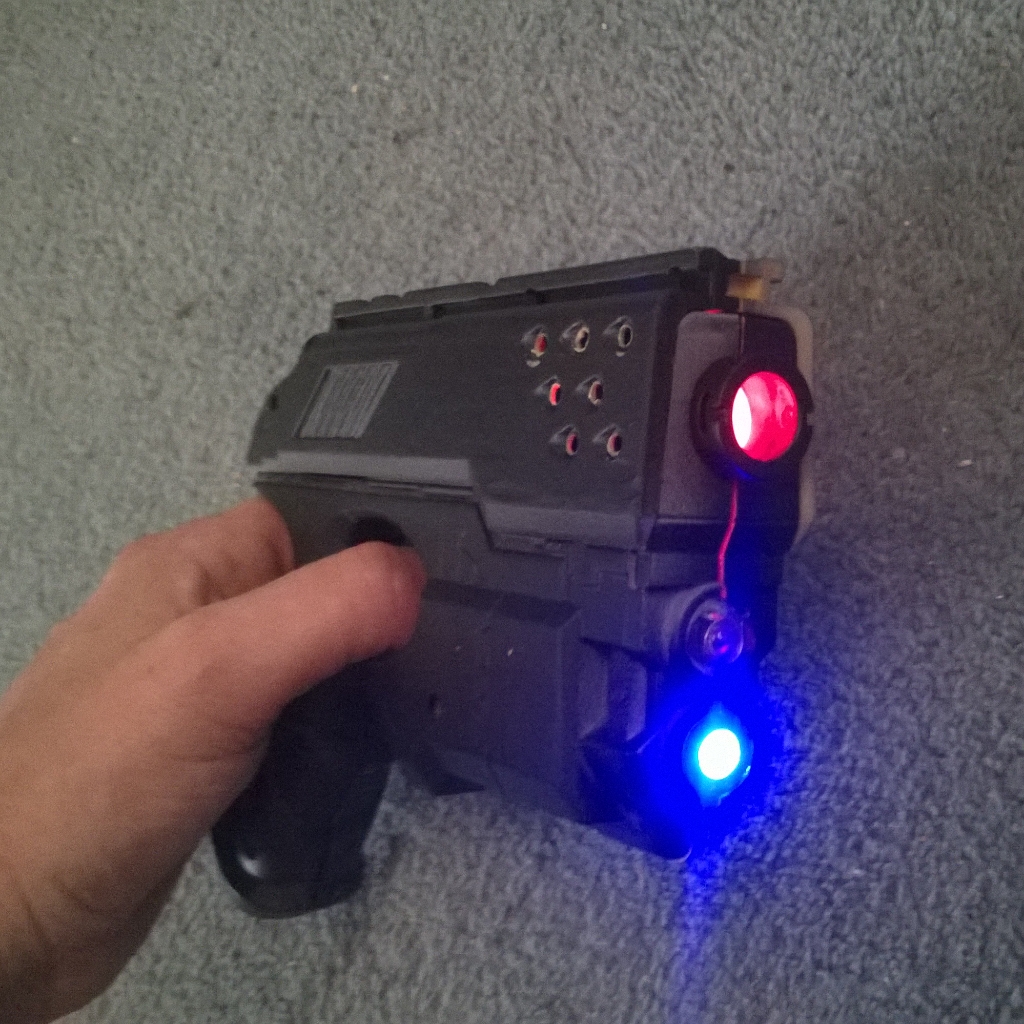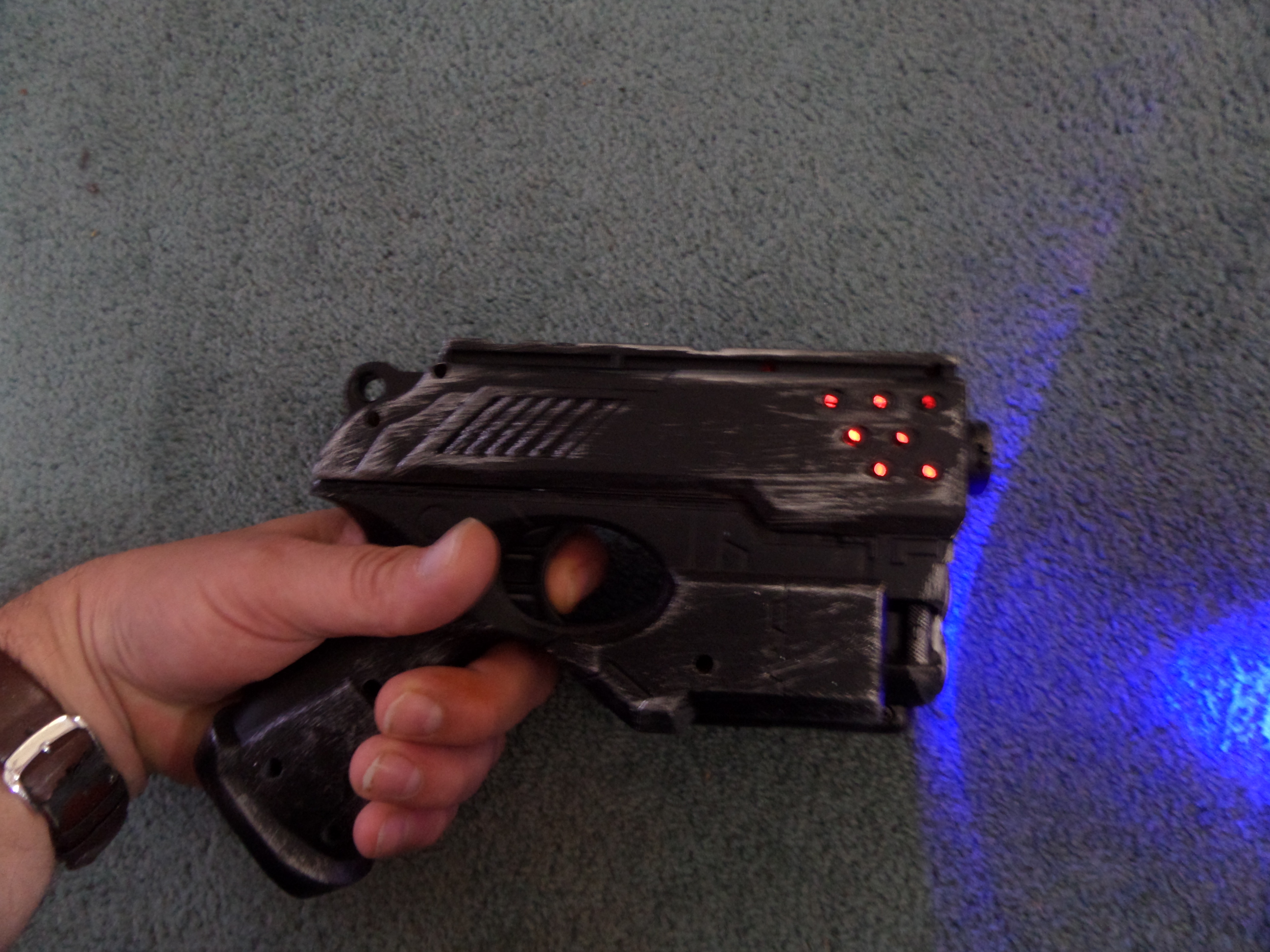 The hero prop had a diffused red light from the barrel end when you pulled the trigger, pulsating green lights when powered on, and the pocket watch I managed to incorporate into the gun still flipped open, and had a rotating colour changing 'time travel' mode. It also has a compass and temperature guage. I really do need to take some more photos of it.
They were borrowed along with several other weapons for a video shoot by another (sadly now deceased) director who made this...