Custom Steampunk Half Mask


Design & Build By #GiiZmOMakes



​
So, this started out as making a sub zero type mask but quickly changed to just a fully custom mask.
A while back, i duct taped the crap out of my head and filled it with expanding foam in attempts of making a budget head cast. I than wrap it with some dollar store plastic wrap and add a few layers of duct tape over the right side of the part I'm designing on. To keep things symmetrical I draw and use one side of the pattern, just flipping it over to do the opposing side.
Once the design is solid, i simply cut along the lines and the pieces fall right off ready to transfer onto, in this case, EVA foam.
There are pros and cons for both hot glue and cyanoacrylate. I don't usually use a contact glue like barge on these thinner EVAs. Its quicker for me to use hot or cyanoacrylate for these. I love cyanoacrylate because it literally welds the foam together. (but use with caution. It generates a lot of heat, to the point of smoke.) The Drawback is not being able to touch the glue in attempts to not get it everywhere. Hot glue is way easier for rapid gluing. Just glue, stick, wipe and hold for a few seconds. For the project its mostly cyanoacrylate.
The design more or less was playing as i go. i started with flaps for a front "respirator filter".
I first cut a rubber tube in half and was planning on lining the flaps with it but it just wasn't looking as good as I pictured it.
So I went with a more simple approach.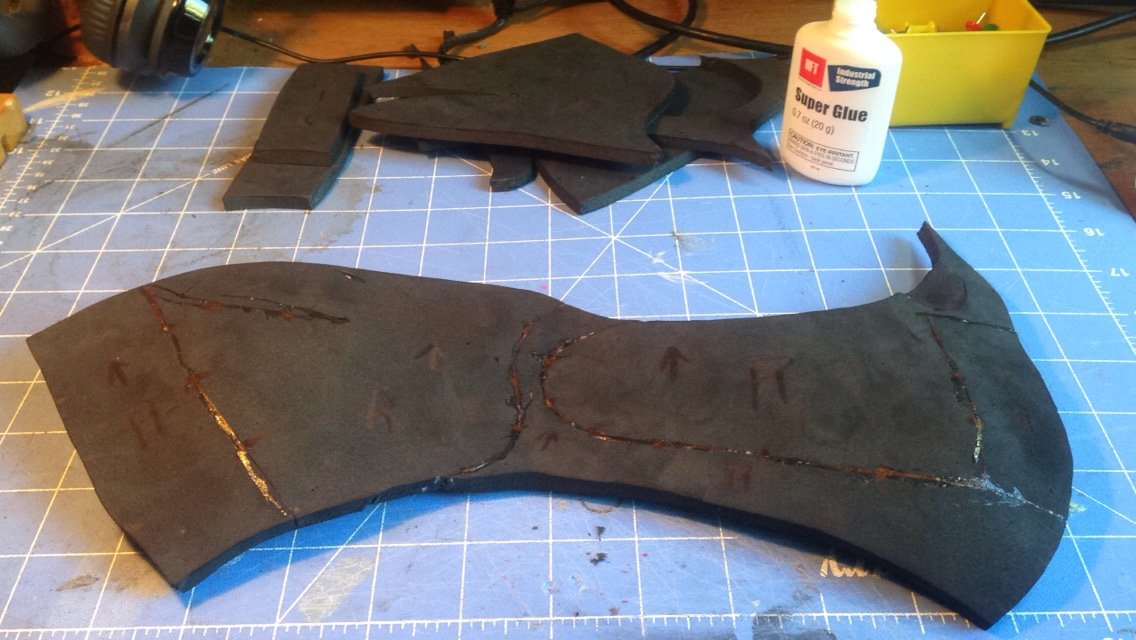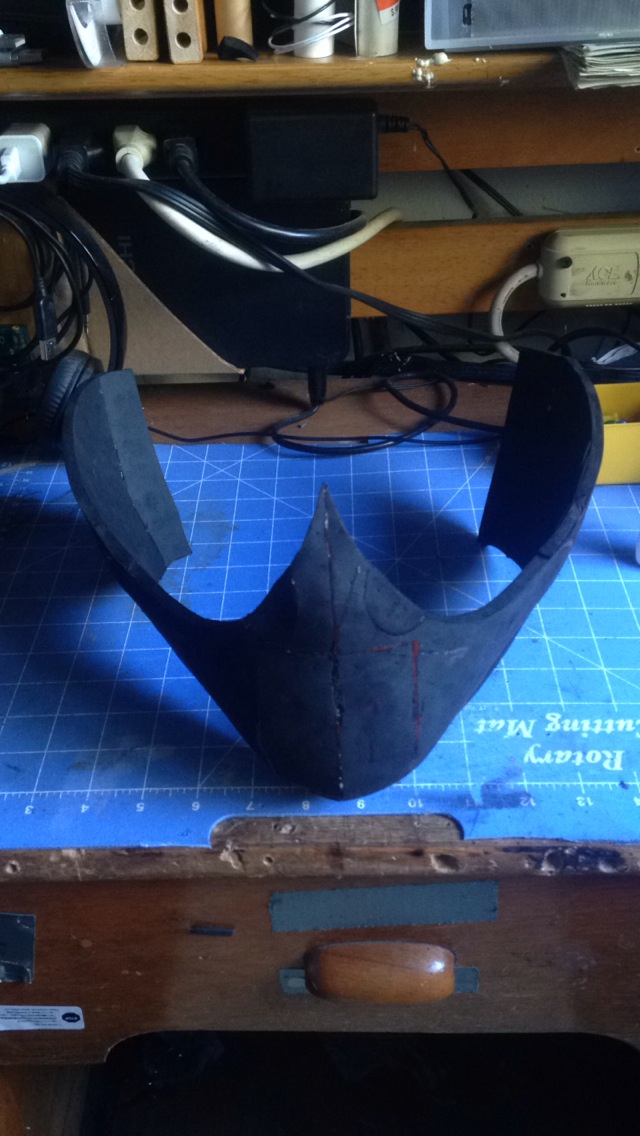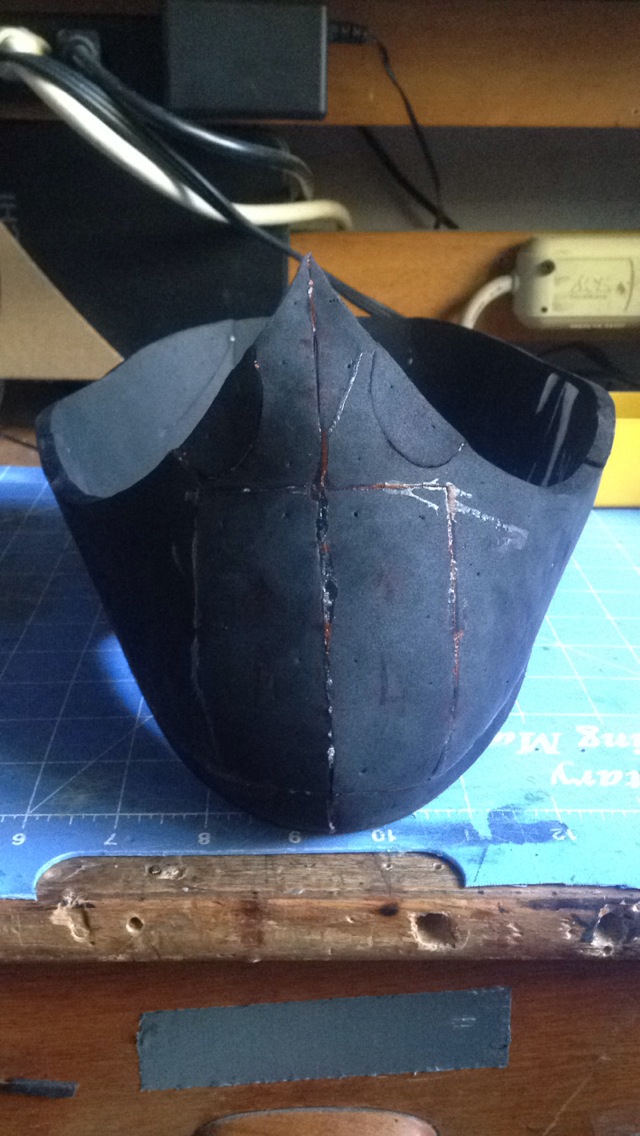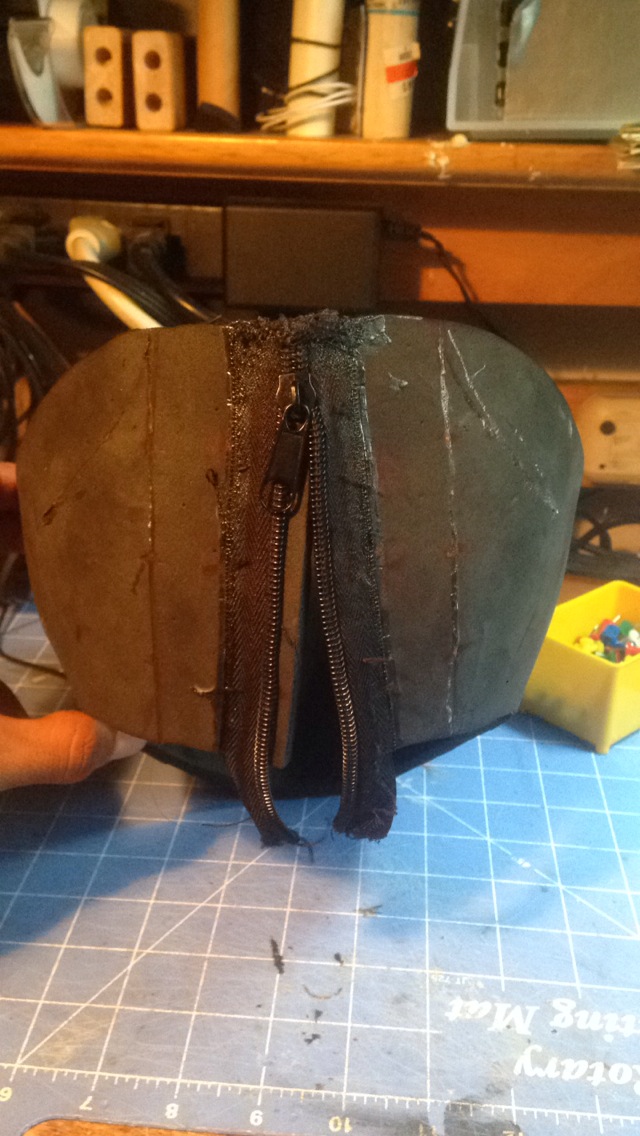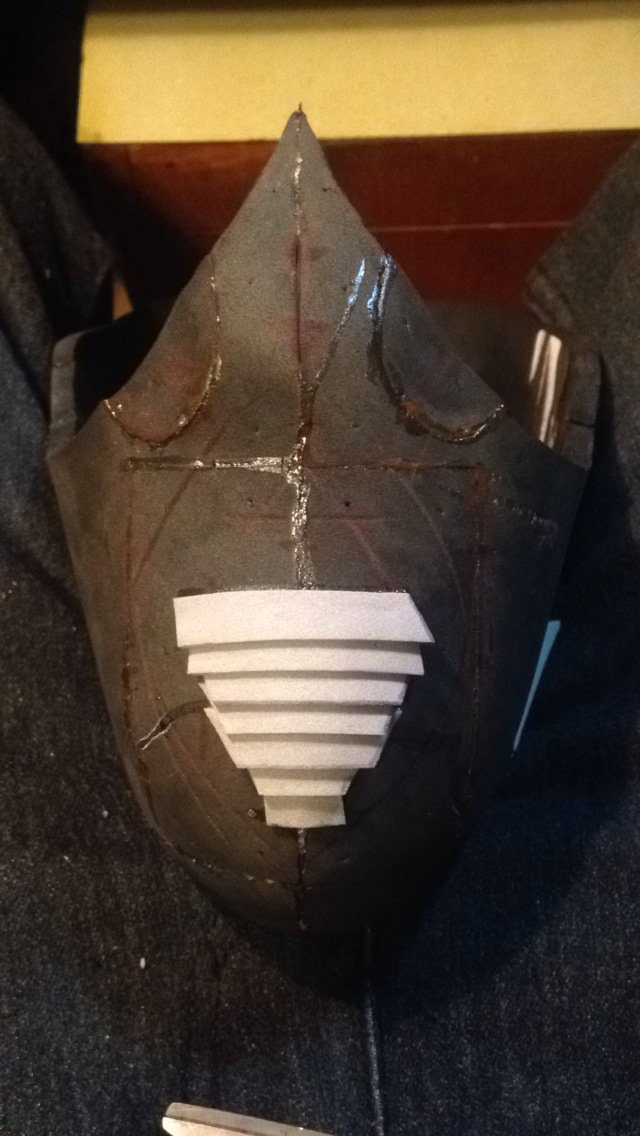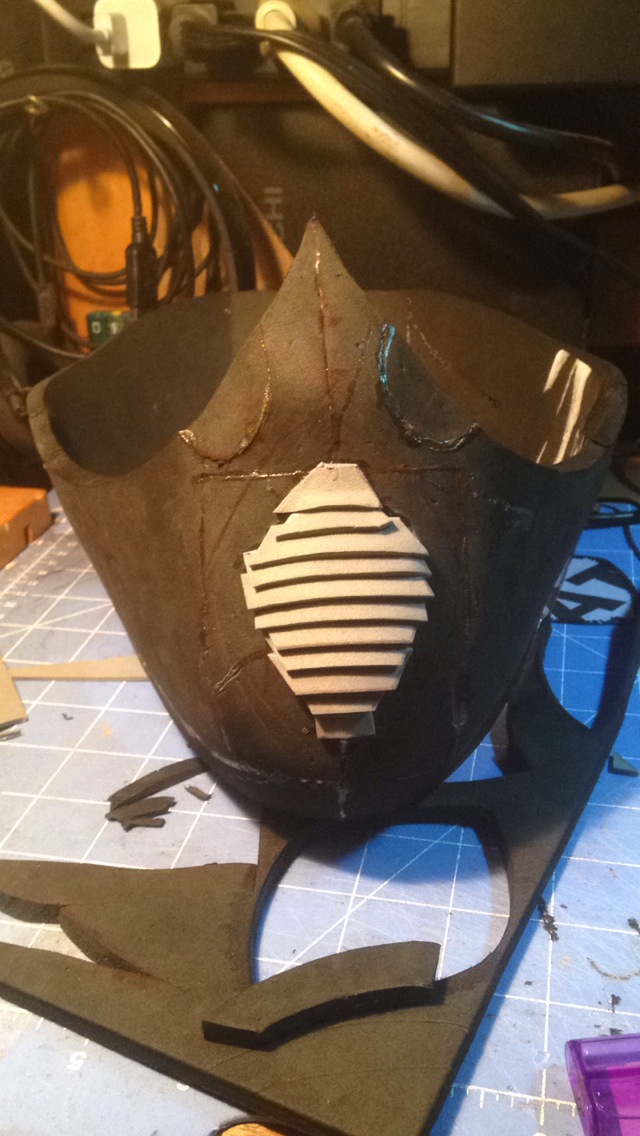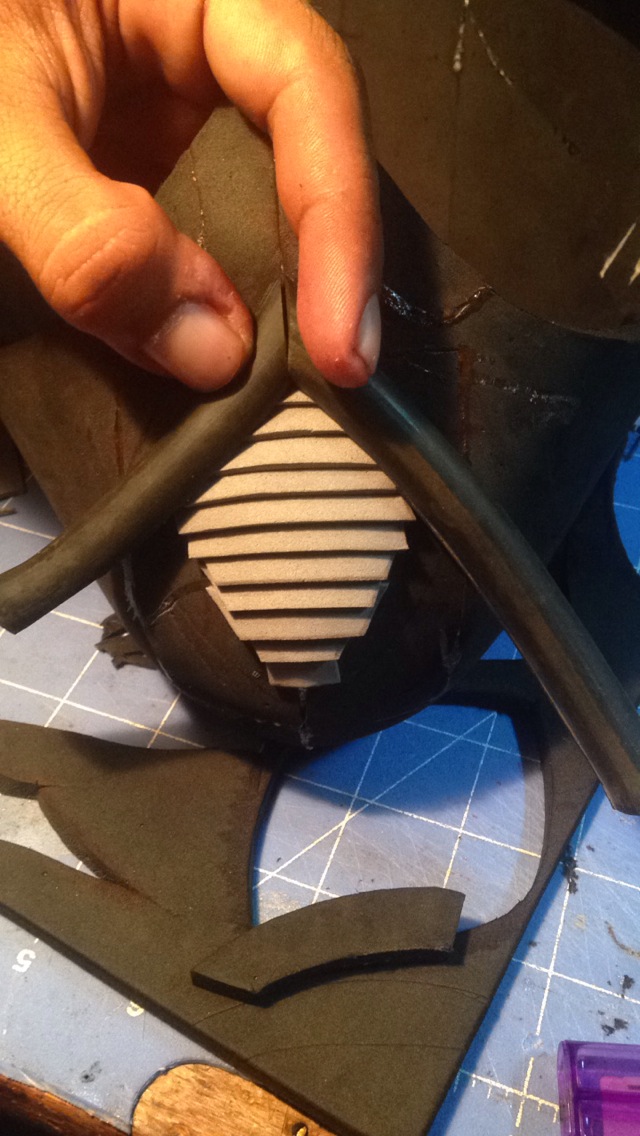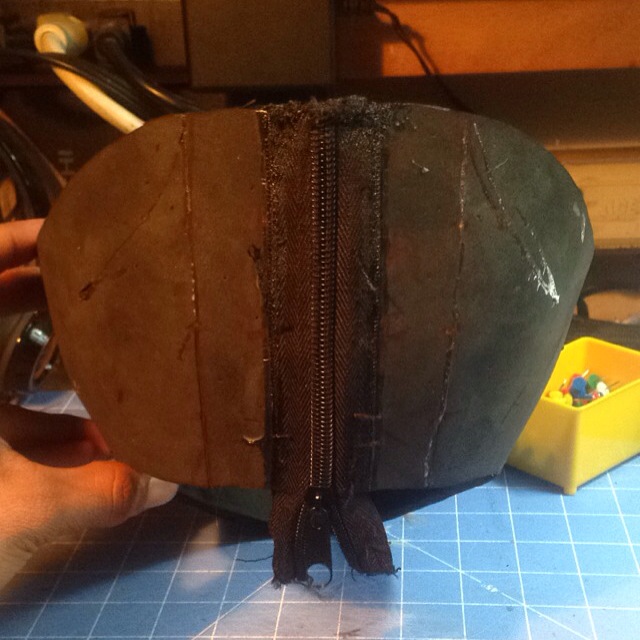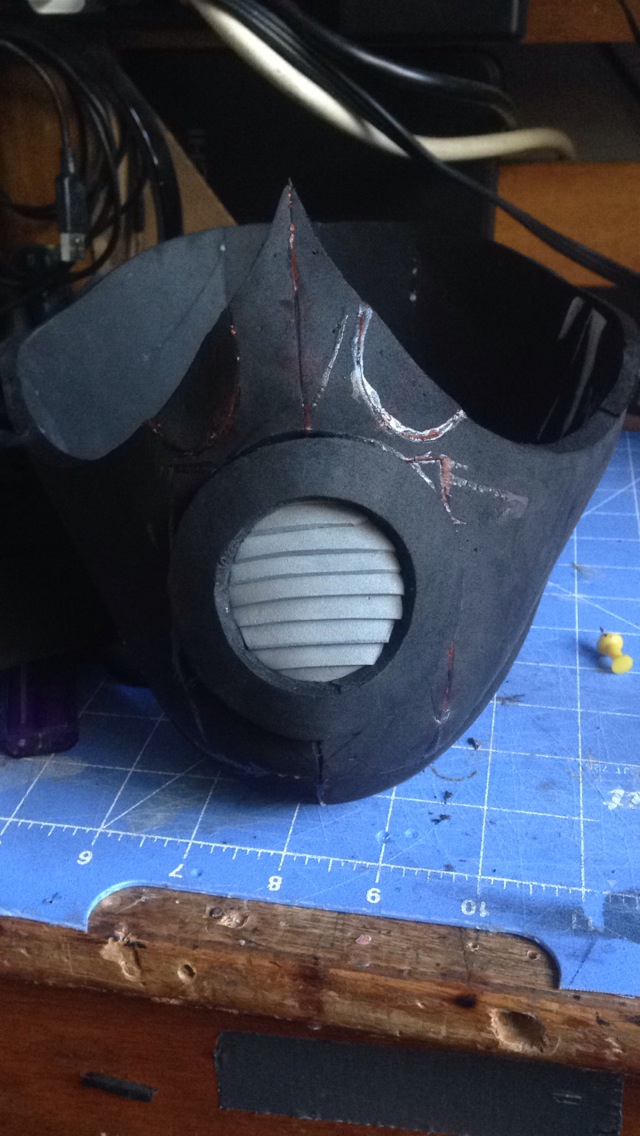 Last edited by a moderator: