So, this weekend, the same company in Vancouver that handled the Smallville sale, held a Stargate sale. Some pretty cool things all in all, but I've run into a dilemma.
I bought this hat for $10 with the express purpose of recolouring it black for other costuming purposes:
I get it home, and am taking a closer look, and inside, I find this: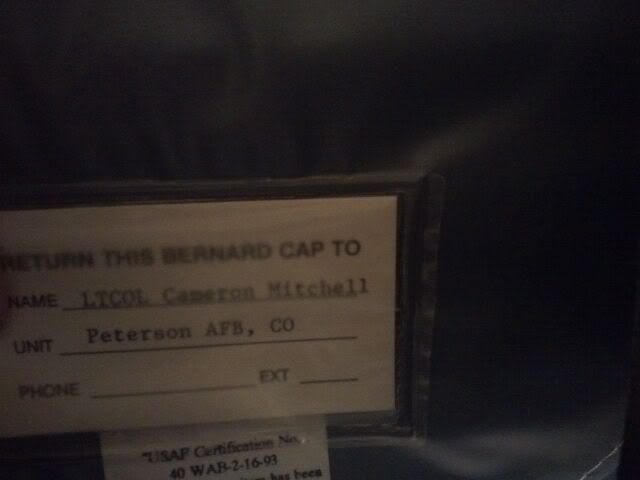 *sigh* I still want to make it black, but now I think I'd get lynched by the collector community.
(got some other stuff, pictures to follow later)