Hi gang !!
I am trying to identify all the parts of this cutaway.
I searched a lot and everywhere, but nothing... :unsure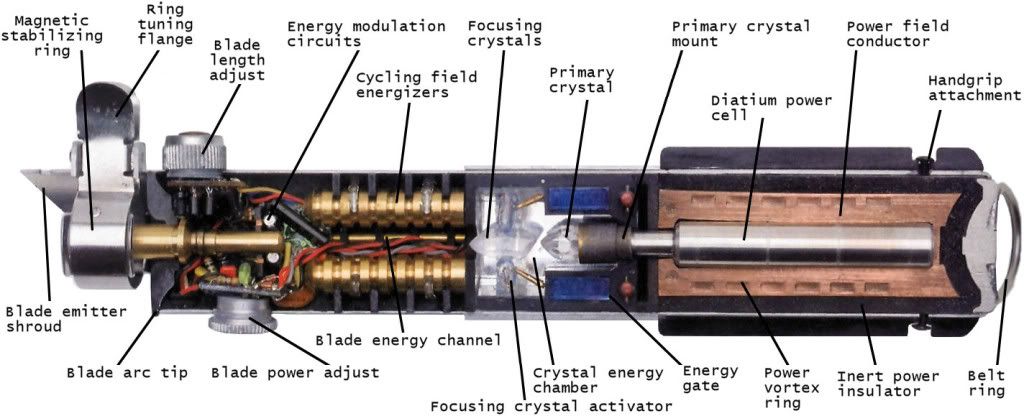 I already found that it is a Graflex :lol ... And quartz crystal. :confused
and :
1. The cycling energizer fields are darts barrels/grips (thank you shingouki28!)
2. The crystal mounts are Molex pins
3. The power field conductor is a sheet of copper, burned and laser cut
4. The inert power insulator is a papersand sheet painted in black
For the rest... :confused :confused :confused
Thank you for your help guys !!