Every year my Maui neighborhood goes all out on Halloween. Many of the neighbors have themed haunted houses and mine has always been Star Wars themed. I had a few costumes on mannequins and some toys laid out. This year I decided to take it a step further and make it more "in universe" feel. A display that I thought felt more like a Dok Ondar's Express.
I started by painting the inside of my garage to make it look like it had a sandstone feel like you see on most of the outer rim architecture.
I'm not really a prop maker like the talented people on this board but I did make a few modifications to some Rubies items. The rest of what's on display are items from Galaxy's Edge, Sideshow, Anovos and Denuo Novo. The carbonite Solo is a quick and dirty paste job on a board. Scattered amongst the Star Wars props were a few other Disney-owned easter eggs to give it a busy feel.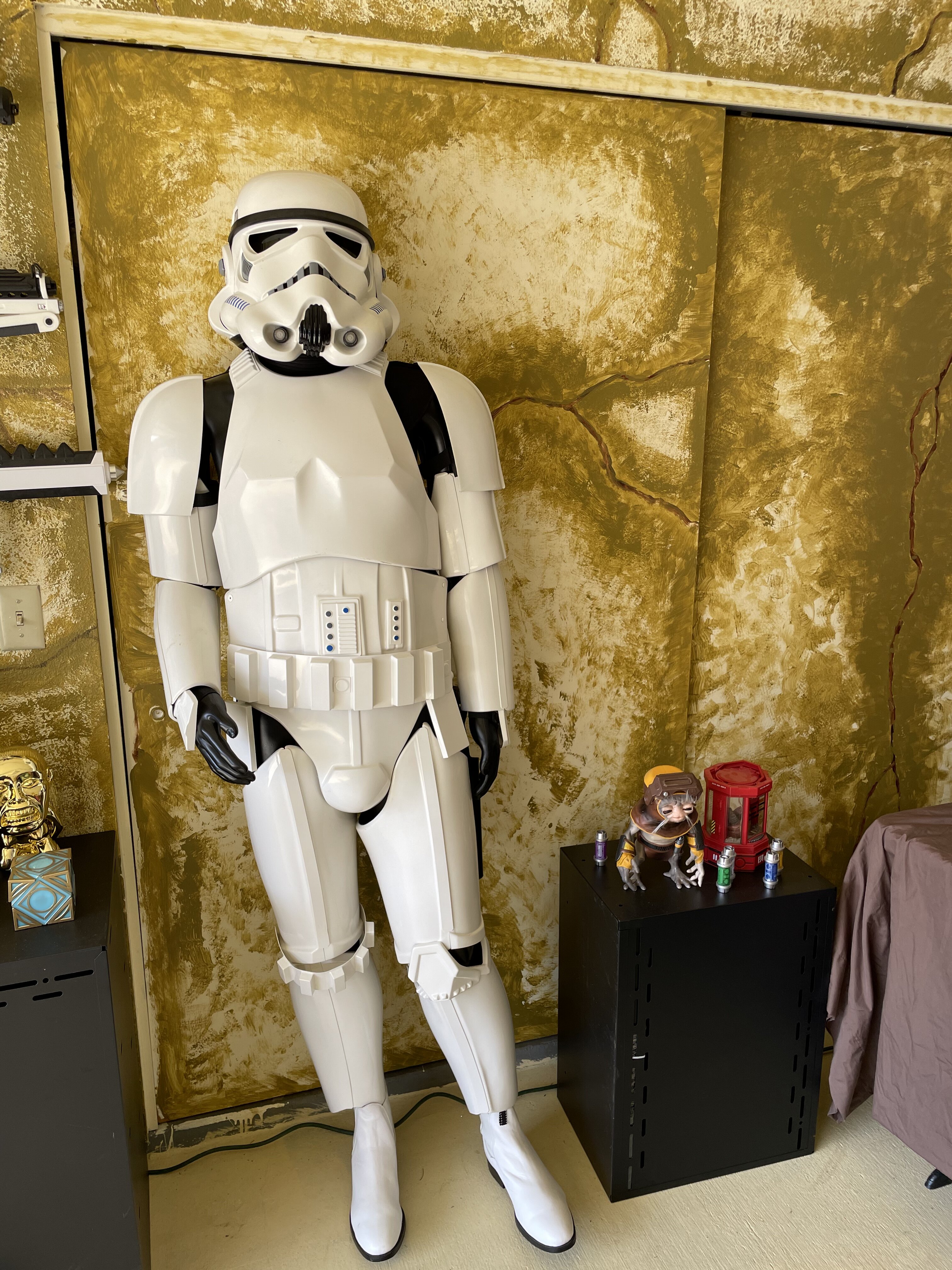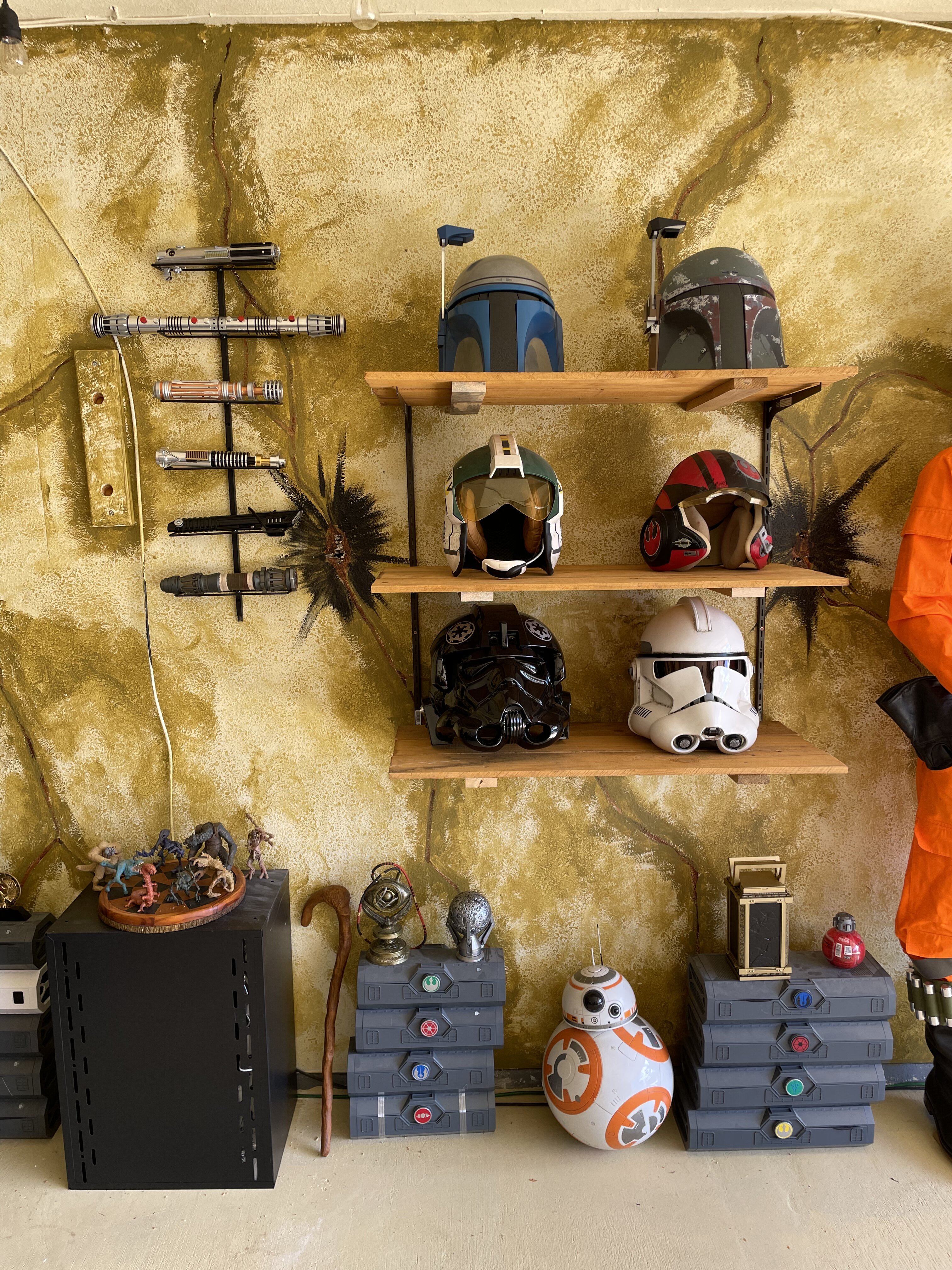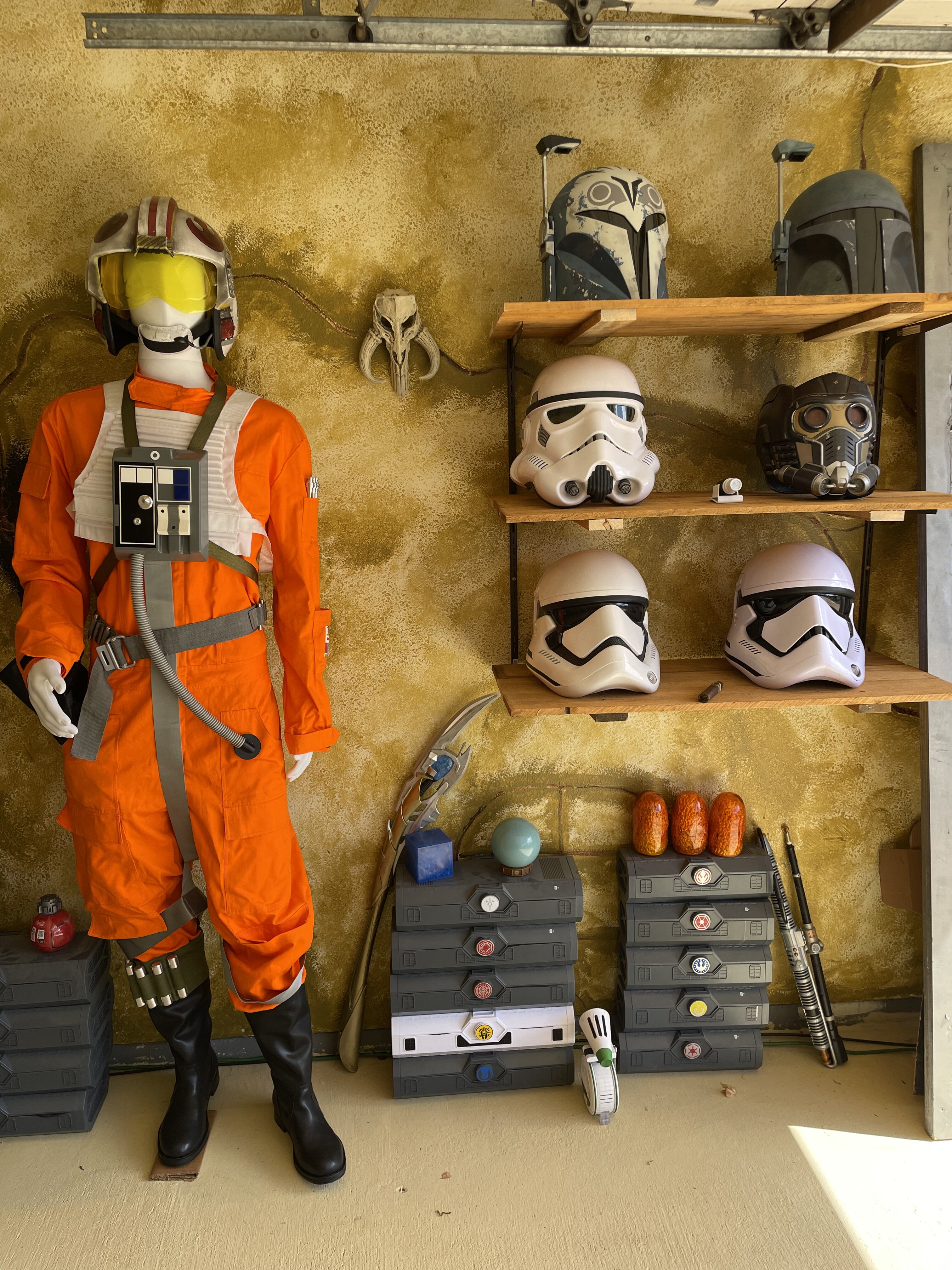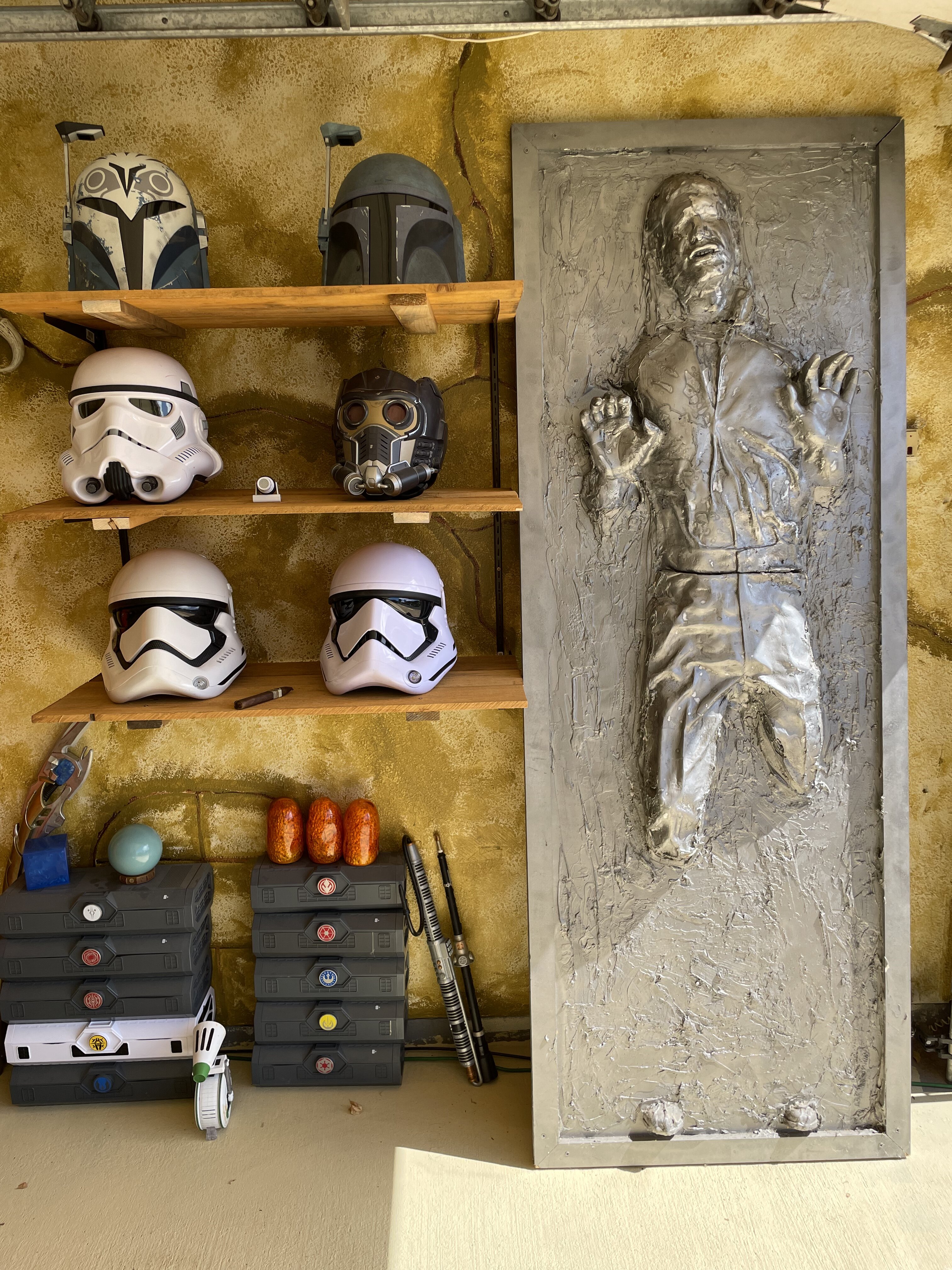 The Jabba, TIE fighter and Ewok were painted on plywood.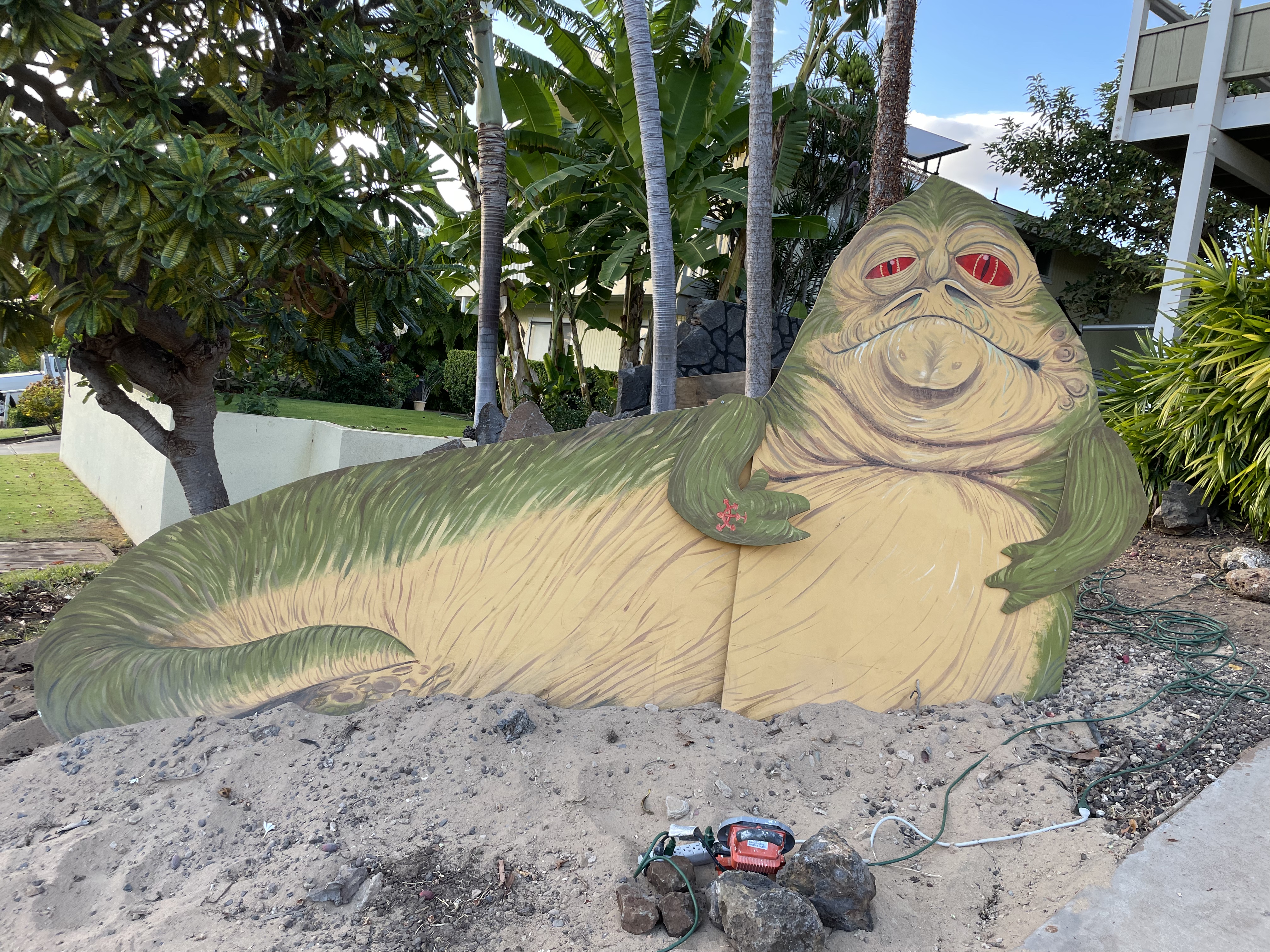 The TK helmets on pikes were face masks I painted and mounted on painted wooden poles.
I placed rear projection screens playing scenes from the movies and shows on either side of the driveway to cover up the yard construction we had going on. There was also a projector on the front of the house playing a loop of hyperspace.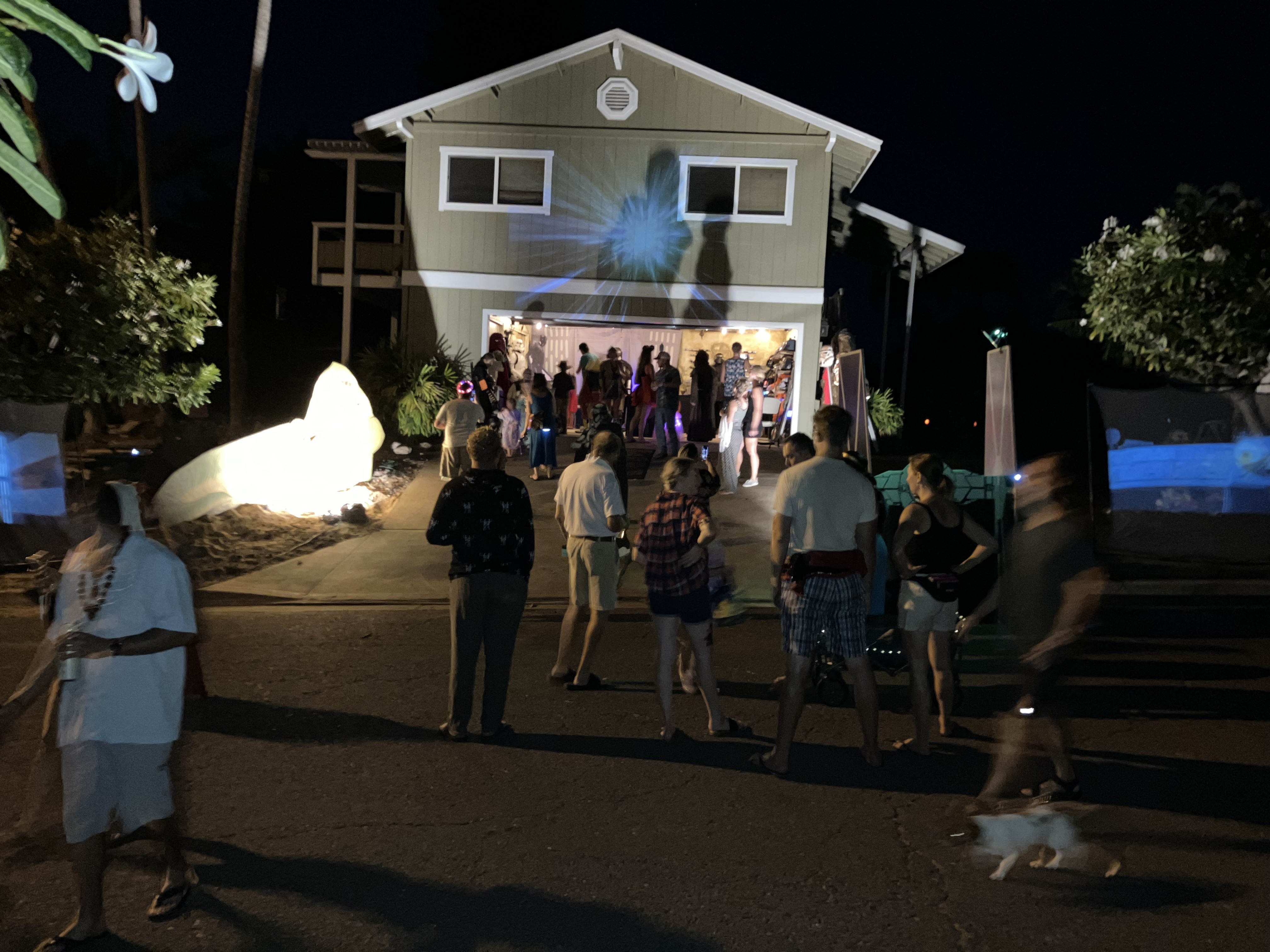 I had ordered Mando armor from HDC Fabrication and the soft goods from the Darkside Closet but the ensemble wasn't ready in time for Halloween. I decided to go with an X-coser Beskar for me and Fennec Shand for my wife. Her's held up great (despite an inaccurate helmet) but on a warm Hawaiian night mine fell apart about halfway through the night. Our rifles were painted Nerf guns.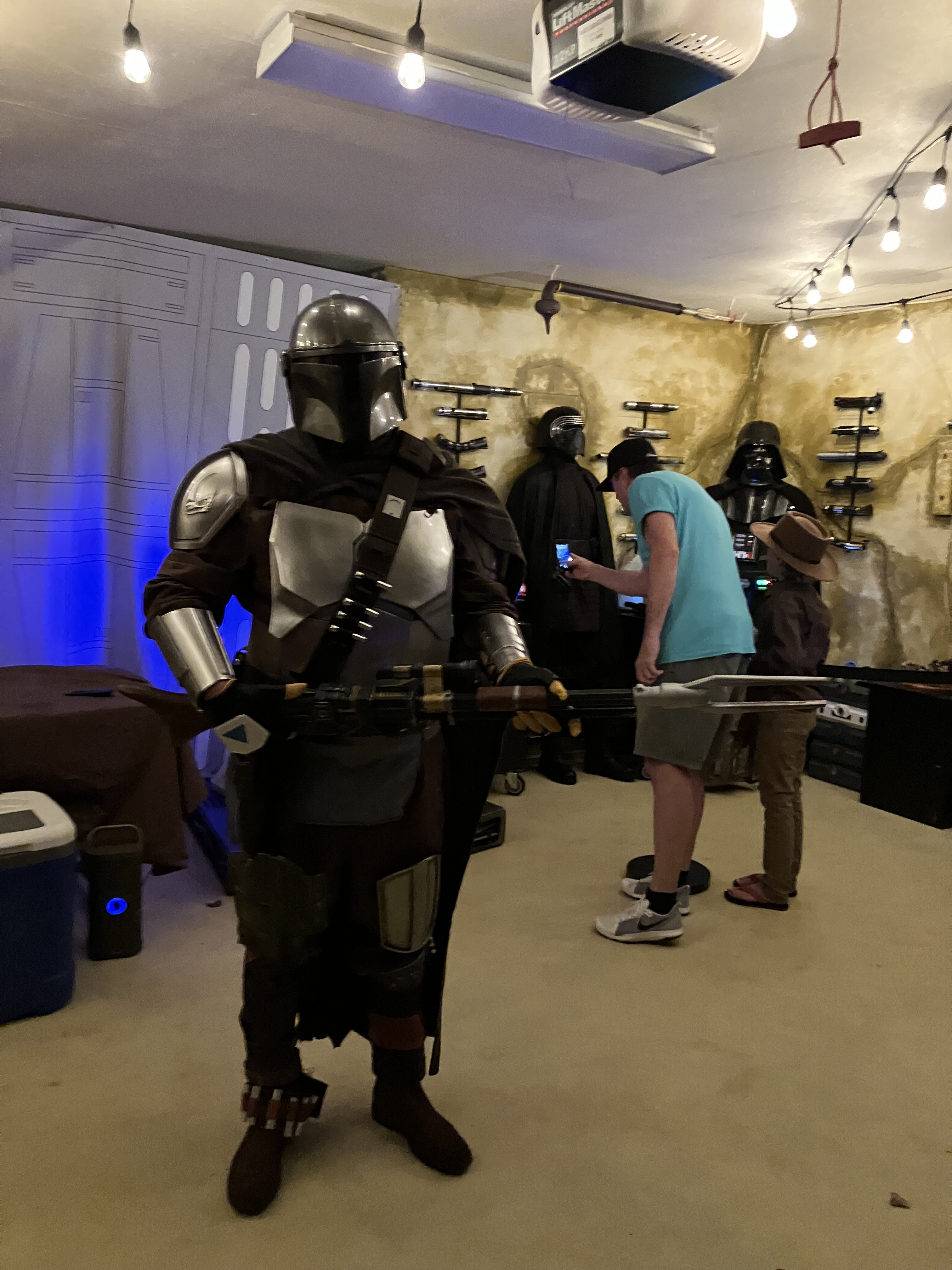 I hope you enjoy. The kids and adults all had a great time. I'm already making plans for next year's display.