Sr Member
RPF PREMIUM MEMBER
We have been working hard on these guys getting them just right. They have a very accurate shape and proportion as well as sharp details.
Price is
Flametrooper kit is $155 USD Plus shipping. They will be cast in white polyurethane resin so if you scratch it, it wont look bad with a black cast showing through. They will come from a 2 part mold. It will require very little clean up
Snowtrooper priced at $285 USD plus shipping. Black details for the back of the dome and 2 triangles are also available for $15 extra for those who want them.
Keep in mind the snowies are a full helmet plus the big dome ( which is darth vader sized ) I am keeping the kit cost lower than a vader kit even though it will have more to it. It will take a big box to ship so shipping over seas will be pricy. They are cast in white polyurethane resin. Dome will be cast in the more ridged black polyurethane. Buyer will need to assemble and attach the dome into the correct position.
Fully painted helmets will also be available and be done by GeneralFrosty. They will be painted with real automotive paint and high quality clear coat in a proper spray booth. No spray cans will be used! He will charge $285 plus your return shipping for the paint work on a flametrooper. Snowie is also $285.
Raw cast pics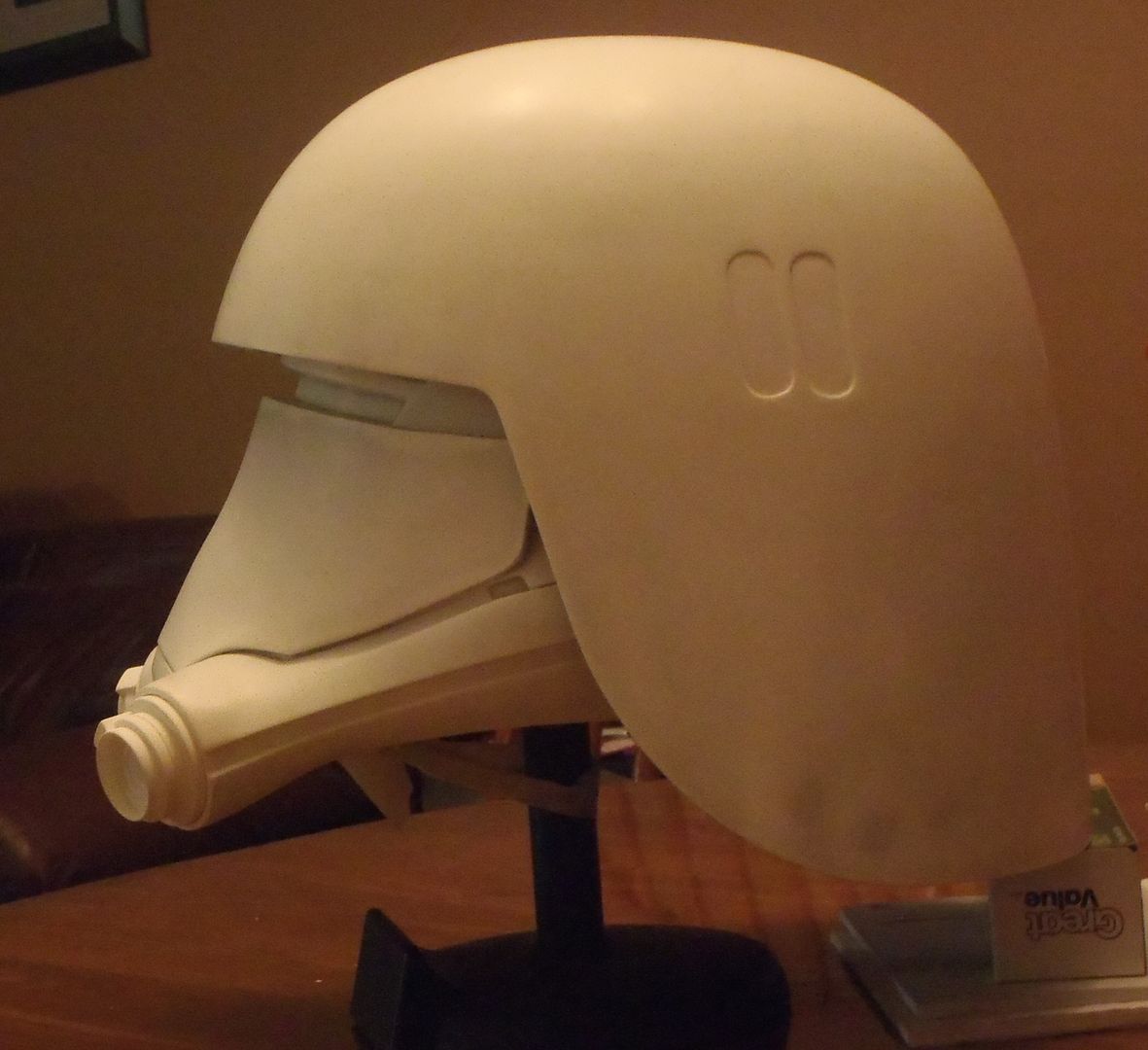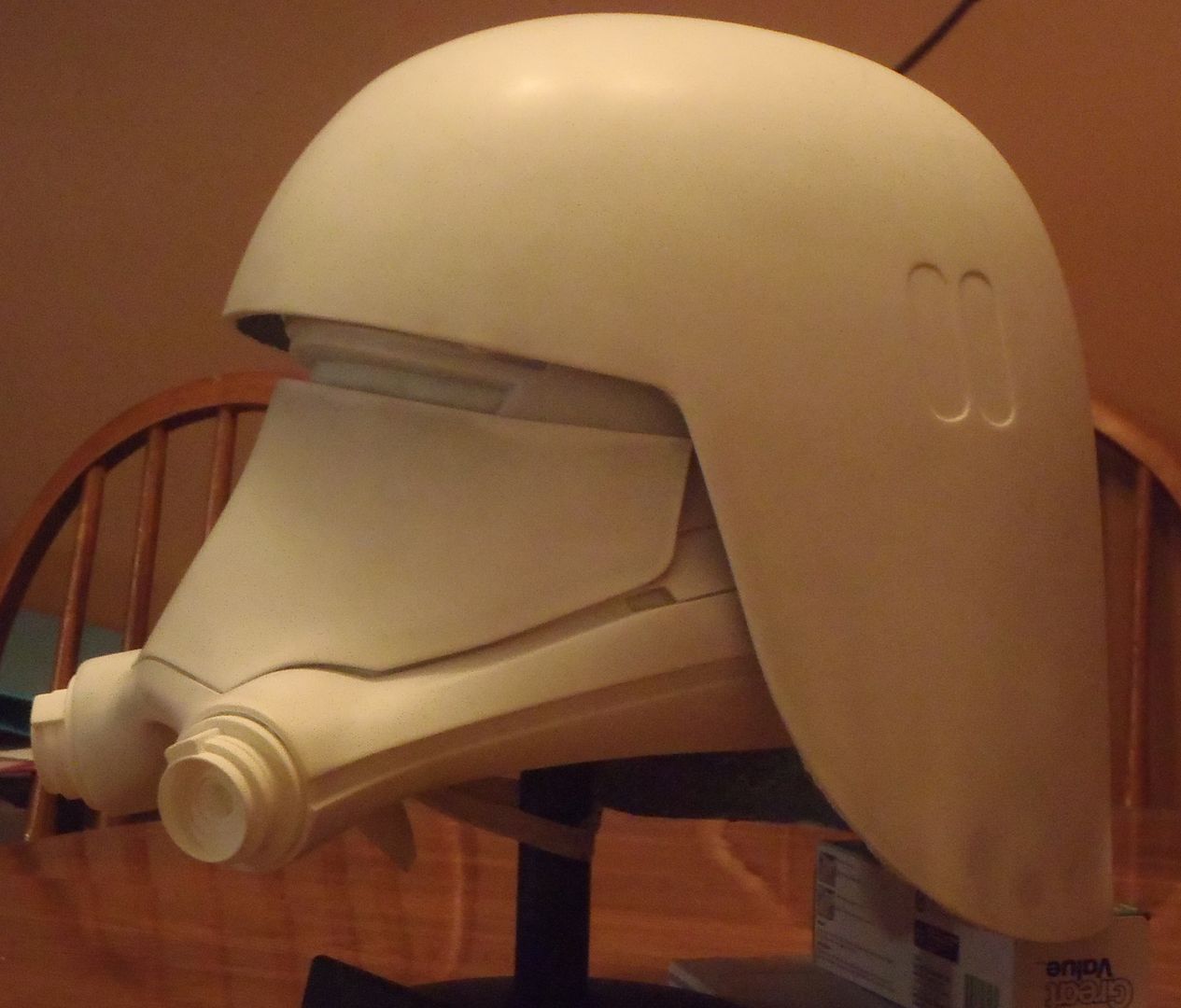 Here is one painted by frosty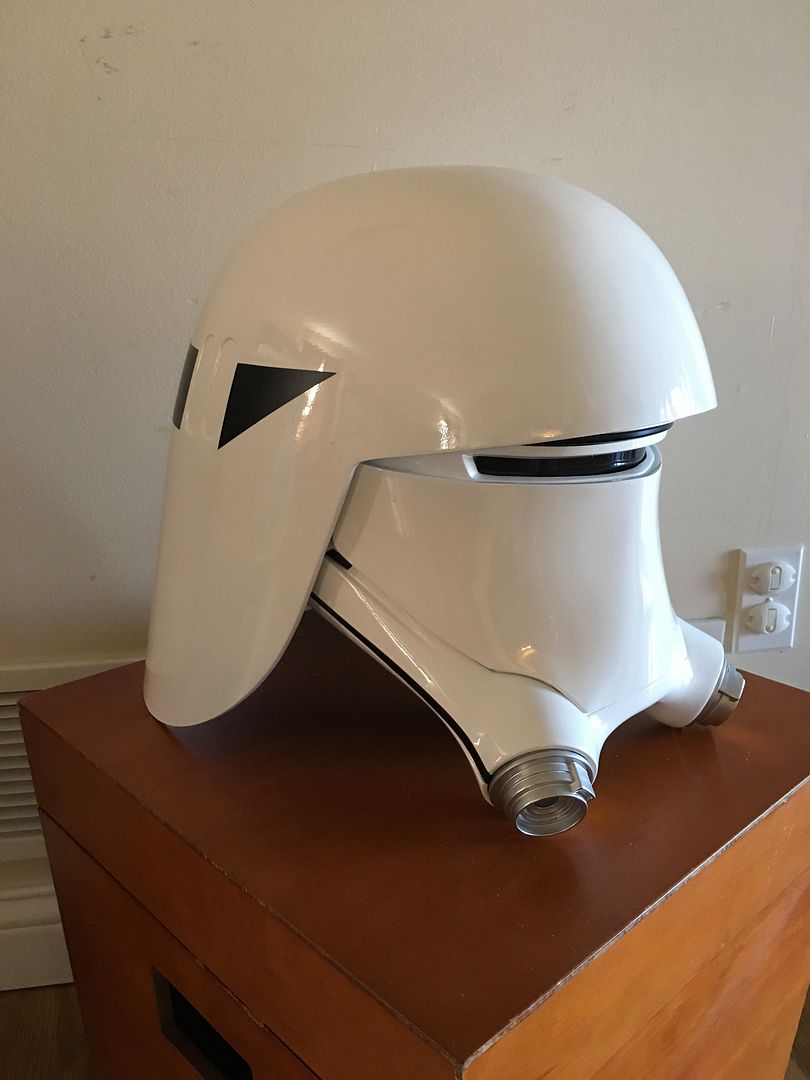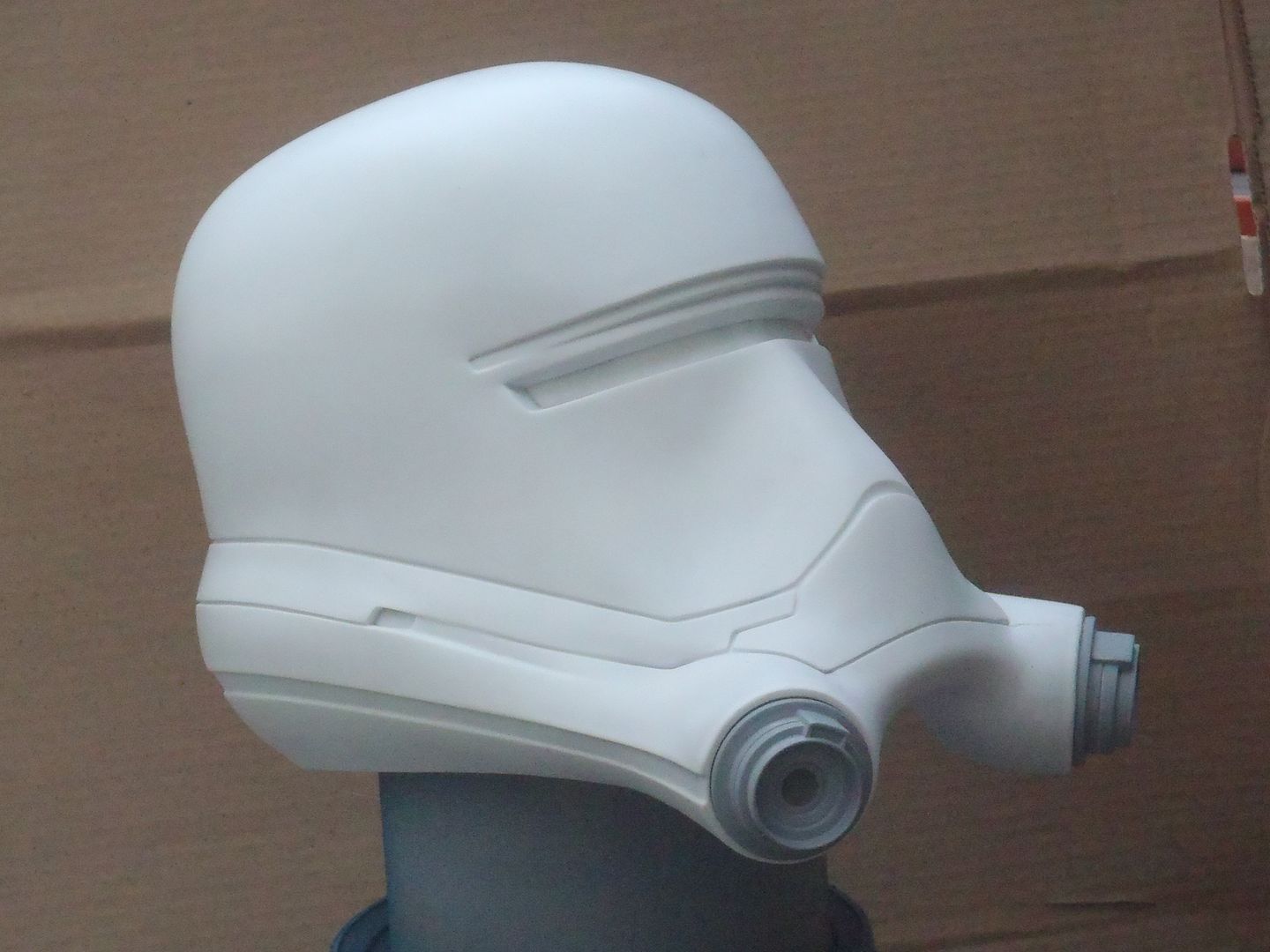 Last edited: