This is my concept for the BB-8 droid that is indeed a practical effect and not CGI. There is a side view and top view.
Light Blue
is the head dome. I am aware I'd need some batteries and stuff in the head for lights.
Red
are BIG rare earth magnets
Orange
are spherical bearings
Dark blue
are servos for X/Y movement of the positioning arm (the two triangles)
Purple
is the platform (could be any shape). Wheels and platform could probably be swapped too so the wheels hang off of the platform, could be more stable.
Yellow
are the batteries for counterweight.
Green
are Omni wheels. Only two driven to move forward or backward. Drive all four and you can move diagonally or any degree within that.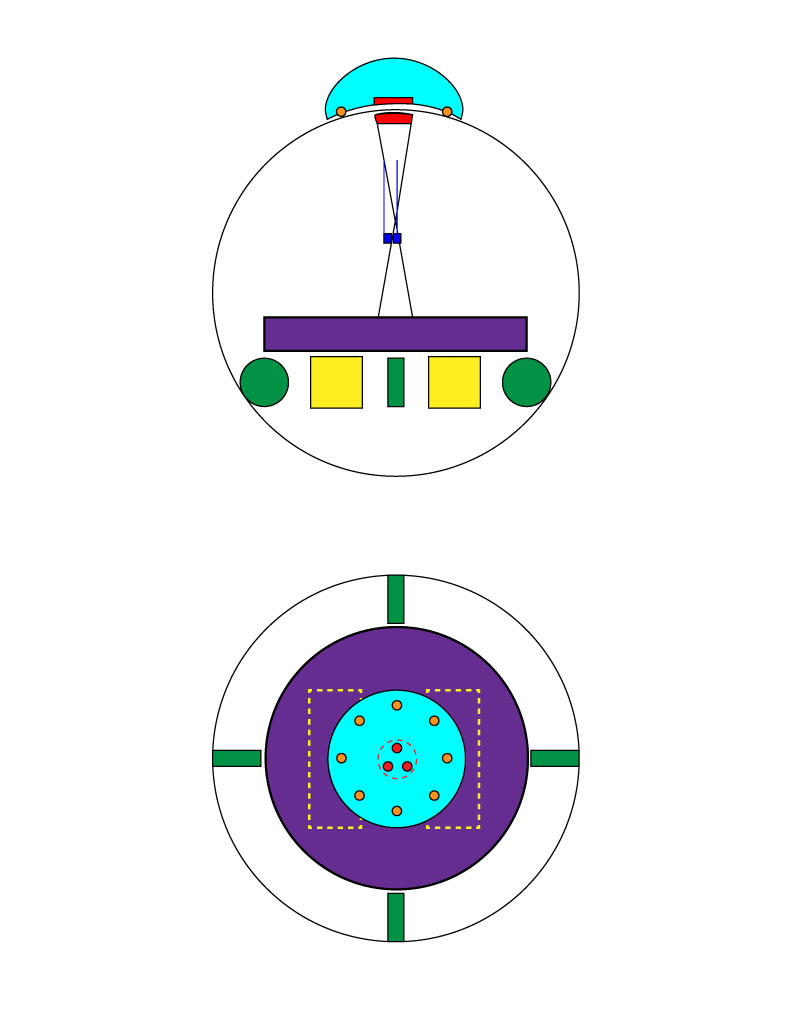 These are Omni wheels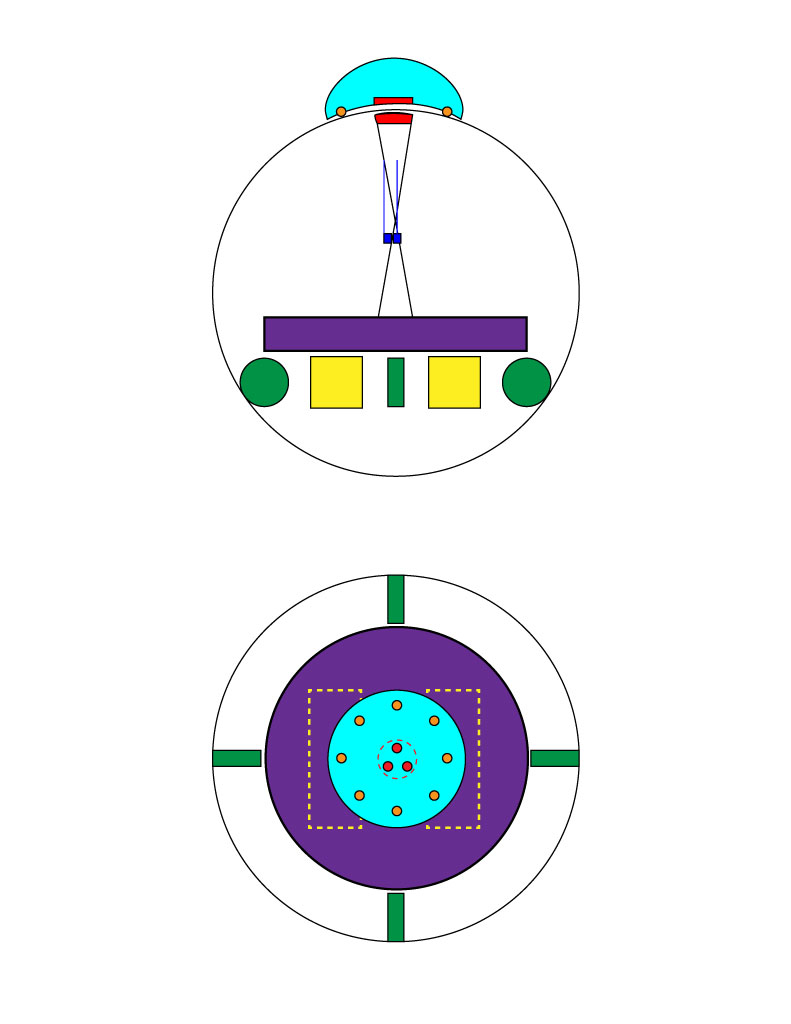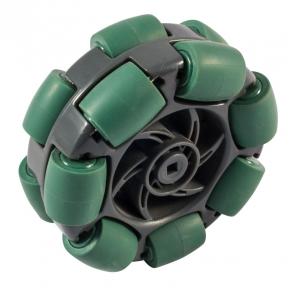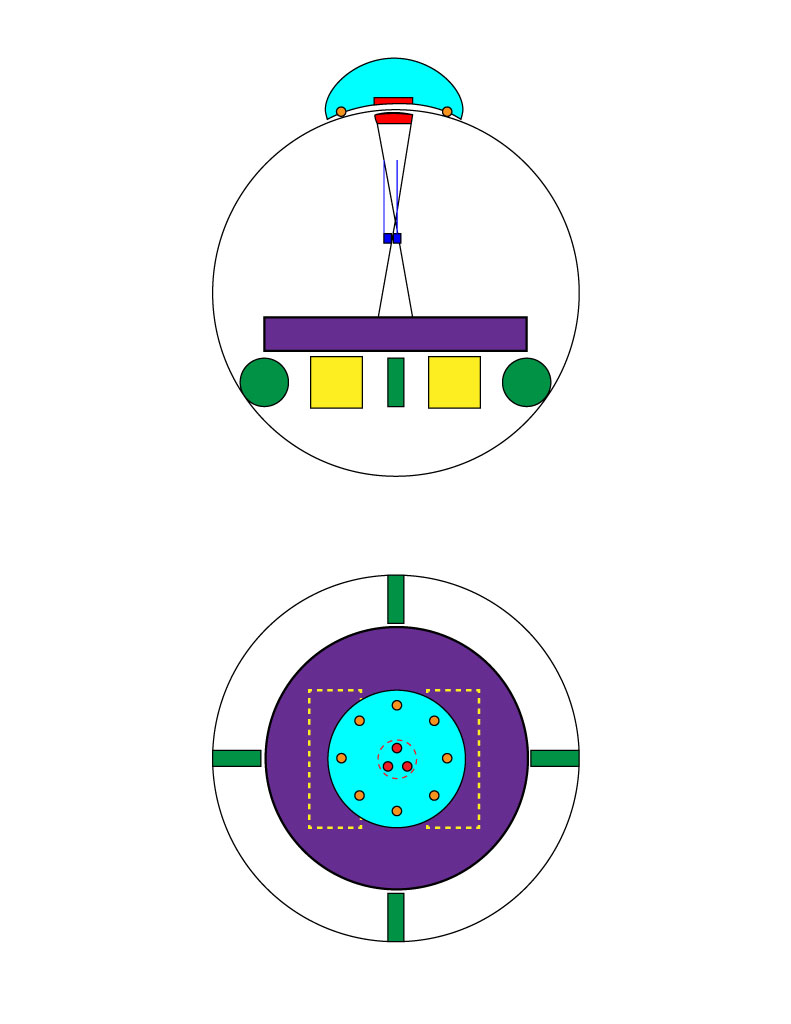 Last edited by a moderator: