Happy Holidays!
It's a major award!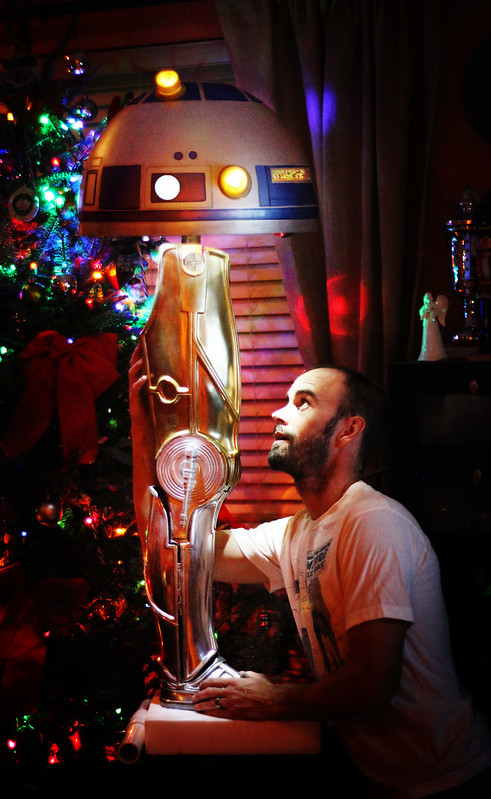 So, based on a joke my wife (total genius) made about 9 months ago, I made a Star Wars Christmas Story leg-lamp crossover from parts I had around the house. Not permanent, but fun. The parts will be returned to their proper builds in a few days.
I HAVE been planning on making a permanent version ever since she first mentioned it months ago. After this picture was posted on facebook, there have been TONS of responses asking where I got it, which has given me the motivation to build the actual lamp for next December (2013)
Starting in January I'll be sculpting new, original parts from scratch and posting loads progress photos of the entire build here.
If there's enough interest, I may do a few extras.