Thank you for sharing great pictures! I have a question. The pyro Red Leader in these pictures and video look rather cool light grey to me. Did the pyro Red Leader look rather like Reefer White unlike these picture or light grey just like these pictures?
I think the red arrows show the area where you are seeing the base coat color with little or no misting/grime over it
I may be totally wrong since I am going off pictures which may or may not be properly color balanced, but compared to the white background, it actually seems like a warm off white, basically a white with a bit of tan?
The rest of the X-Wing got darkened/greyed by mist coats and weathering layers
Me personally, when painting mine, I aim for a base similar to that clean area on the wing and then as I add grime washes. mist coats etc... it considerably darkens the overall look. Using Tamiya paints (Archive-X acrylics weren't available yet when I did these) I mix White and some Deck Tan to get that color using more white than tan
Then, being 1/72 scale I find it easier, quicker to stain the base with oils, but on larger models this would be easier to achieve with mist coats of a darker color. Archive-X has colors for this, but I think they are basically mud colors and a blackish grime color. Not sure of the exact names
Also being 1/72, I did not go quite as dark as the larger studio model, but this kind of show the difference with that bare base coat patch on the top far side engine can on the Red 2 that I did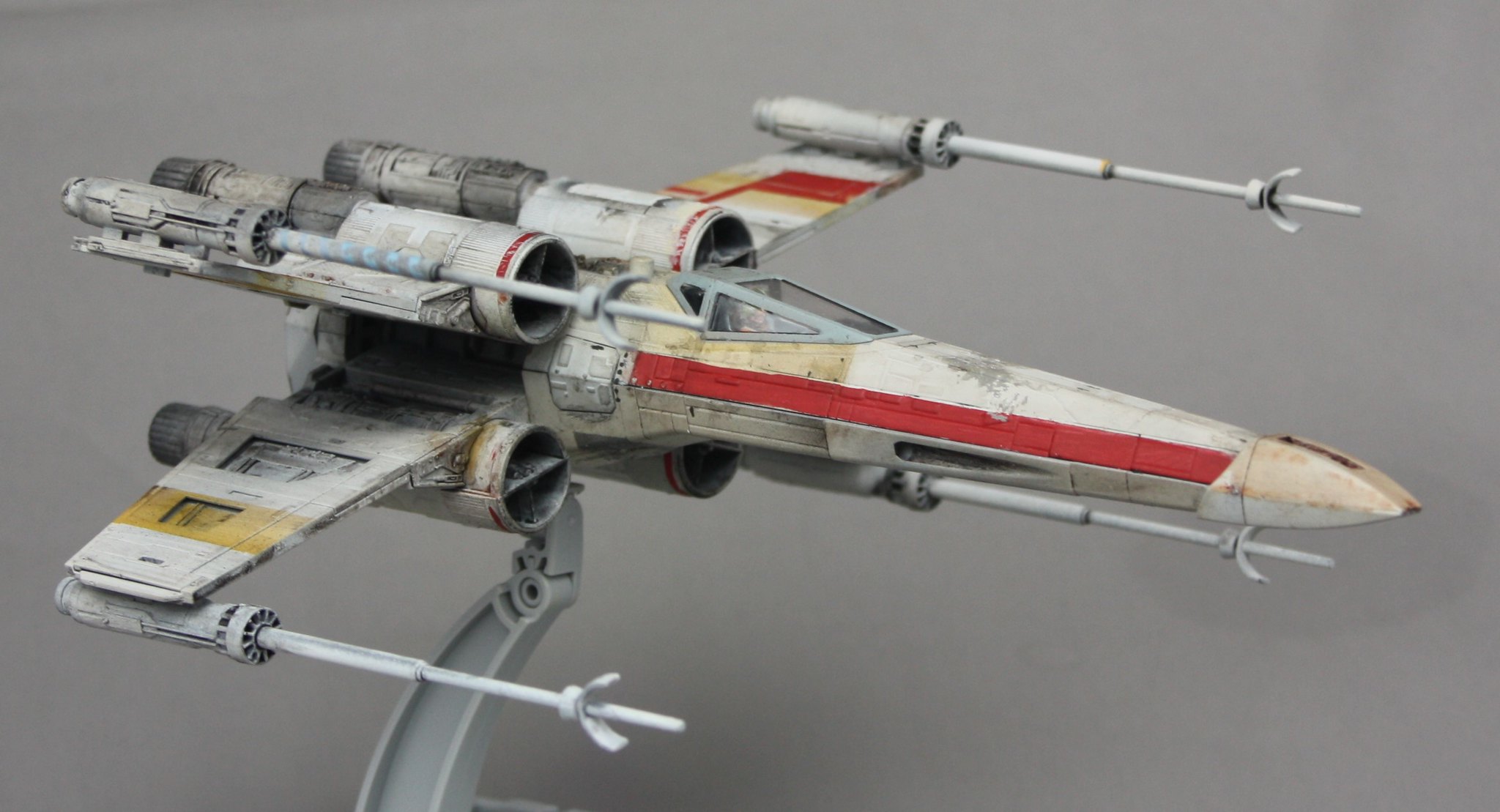 IMG_5477 (2)
by
BLAKE HARTMAN
, on Flickr