Master Member
RPF PREMIUM MEMBER
My replica of the Power Cell used by Harry and Chakotay in "Timeless" and again in "Memorial" by Harry.
An adjustable potentiometer controlls the flash rate of the flip-flop LED circuit powering the central red and yellow 2mm LEDs.
The flip flop circuit and the 5mm green LED are powered by a 12v 23A keyfob battery.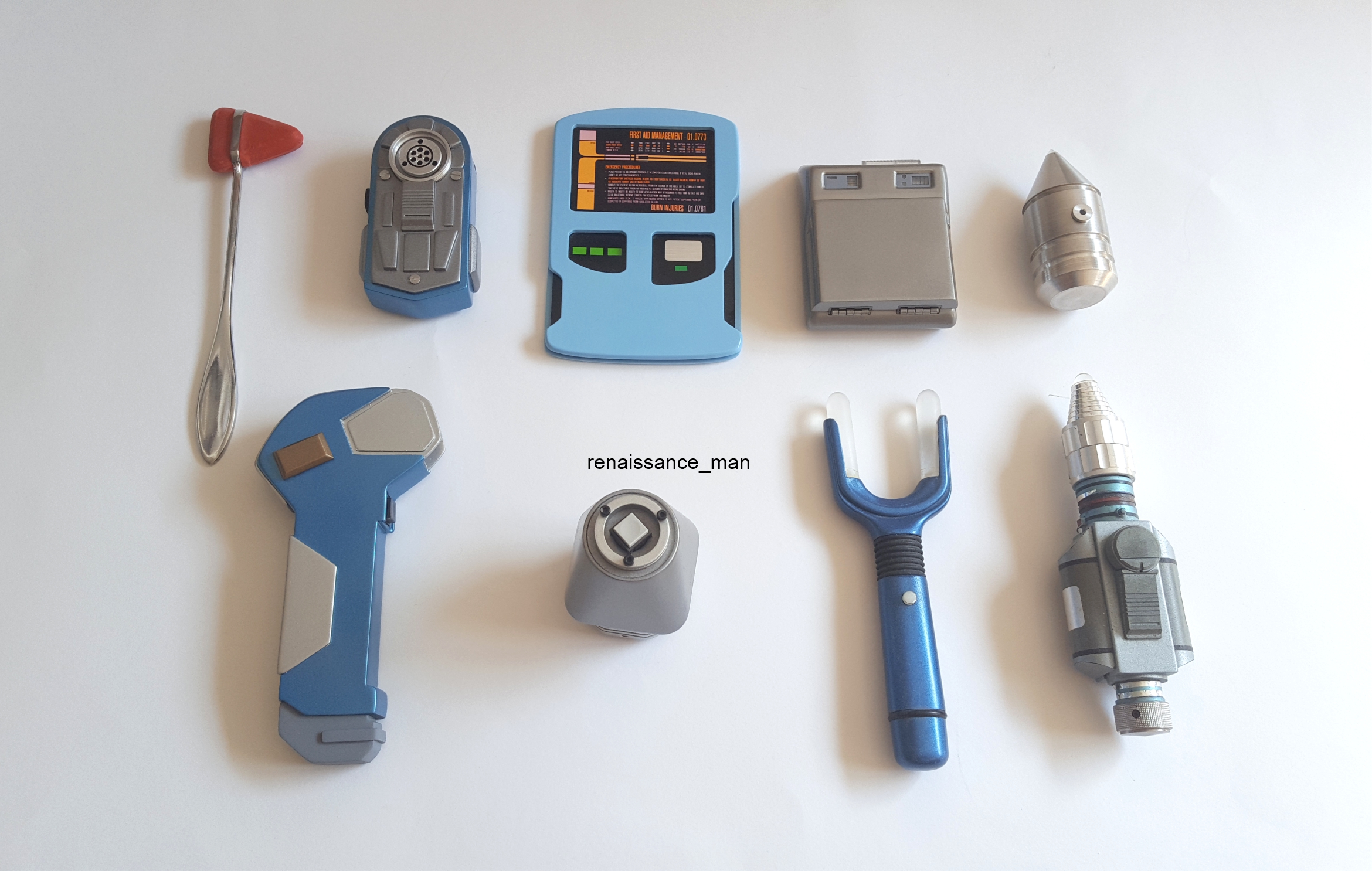 This prop was briefly seen used as a medical device, with the underside showing, by the EMH, in "Macrocosm".