Sr Member
RPF PREMIUM MEMBER
I've always been a big fan of the episode "Critical Care" from Voyager's seventh season. So I was delighted when I was able to buy a resin cast of this medical scanner from the source.
I had a friend of mine machine up some aluminium cones for the top scanning head to accept the yellow LEDs.
I had to make the gold inset buttons with the black oval as they weren't part of the resin cast.
I had to use an off the shelf flashing LED badge to link to the two 5mm yellow LEDs in the top to get them to flash fast enough. The standard 5mm flashing LEDs that I could find online didn't flash fast enough. If I had to give a rough estimate, the LEDs in the screenused prop seemed to flash at around 5Hz which I was able to match using the LED badge.
I drew up the display graphic in Corel using a few screencaptures, which were often blurry due to the prop being in motion whenever it was seen on screen.
I think there was one fairly decent screencapture I could grab where the scanner was being held still.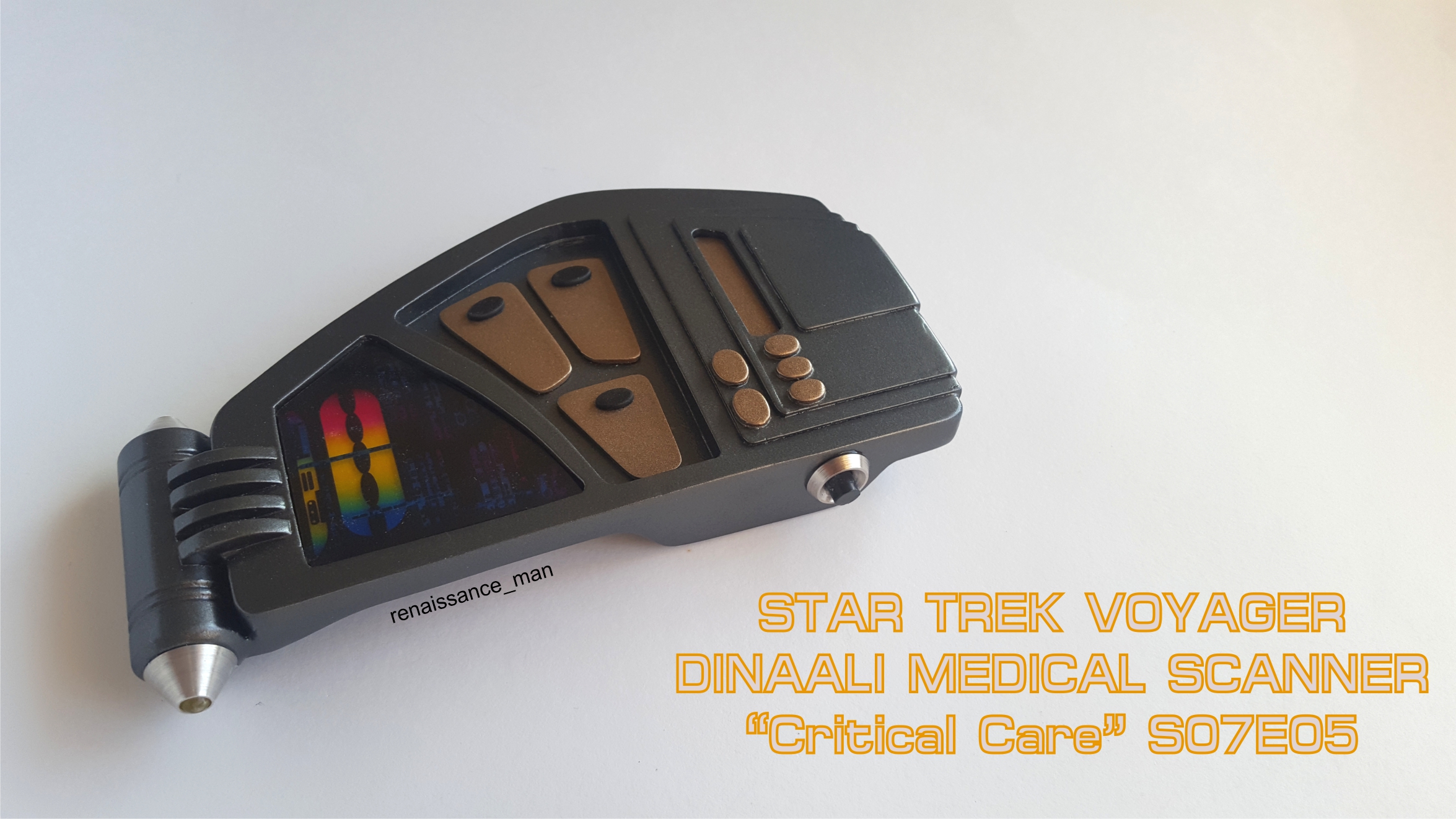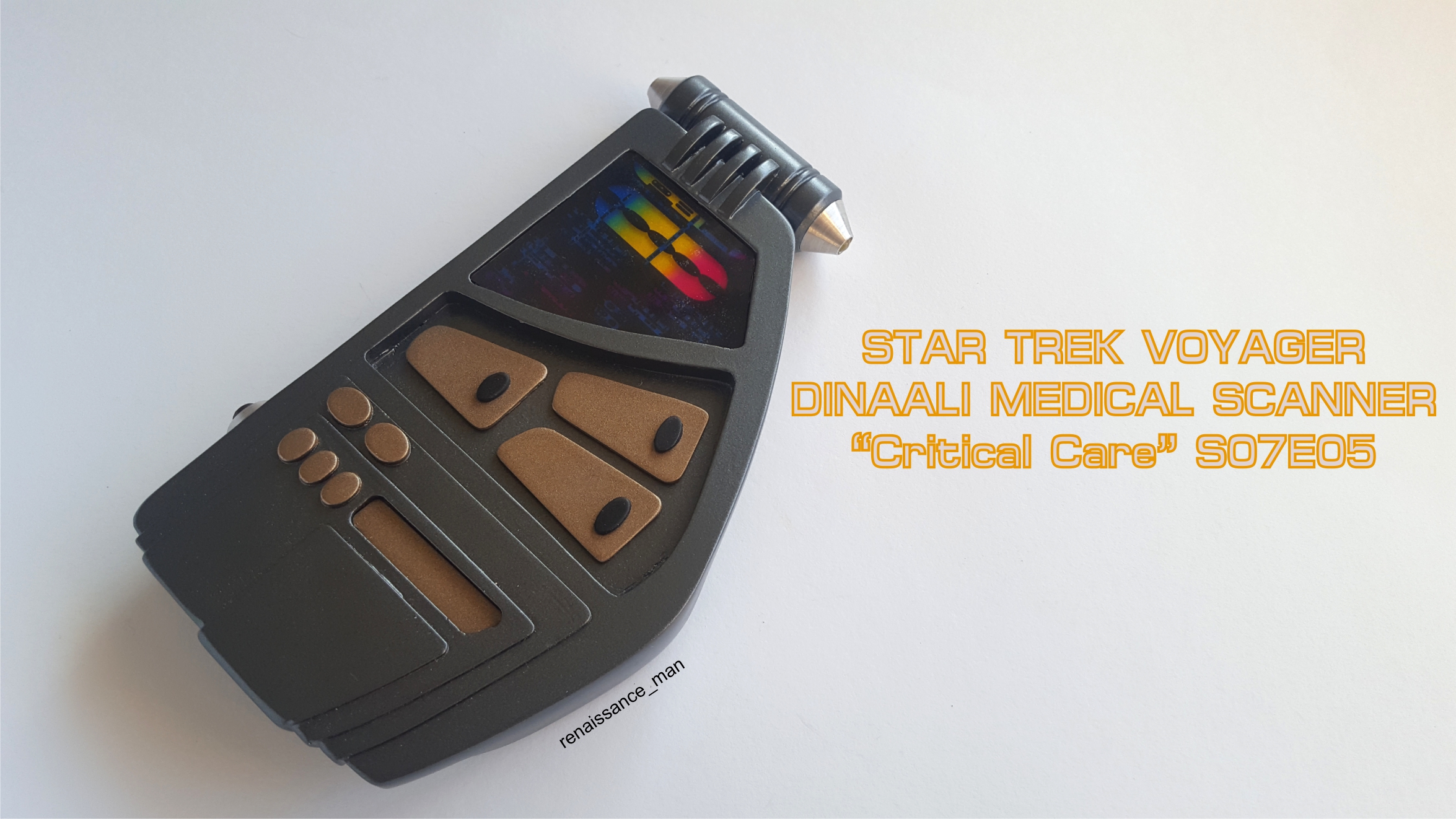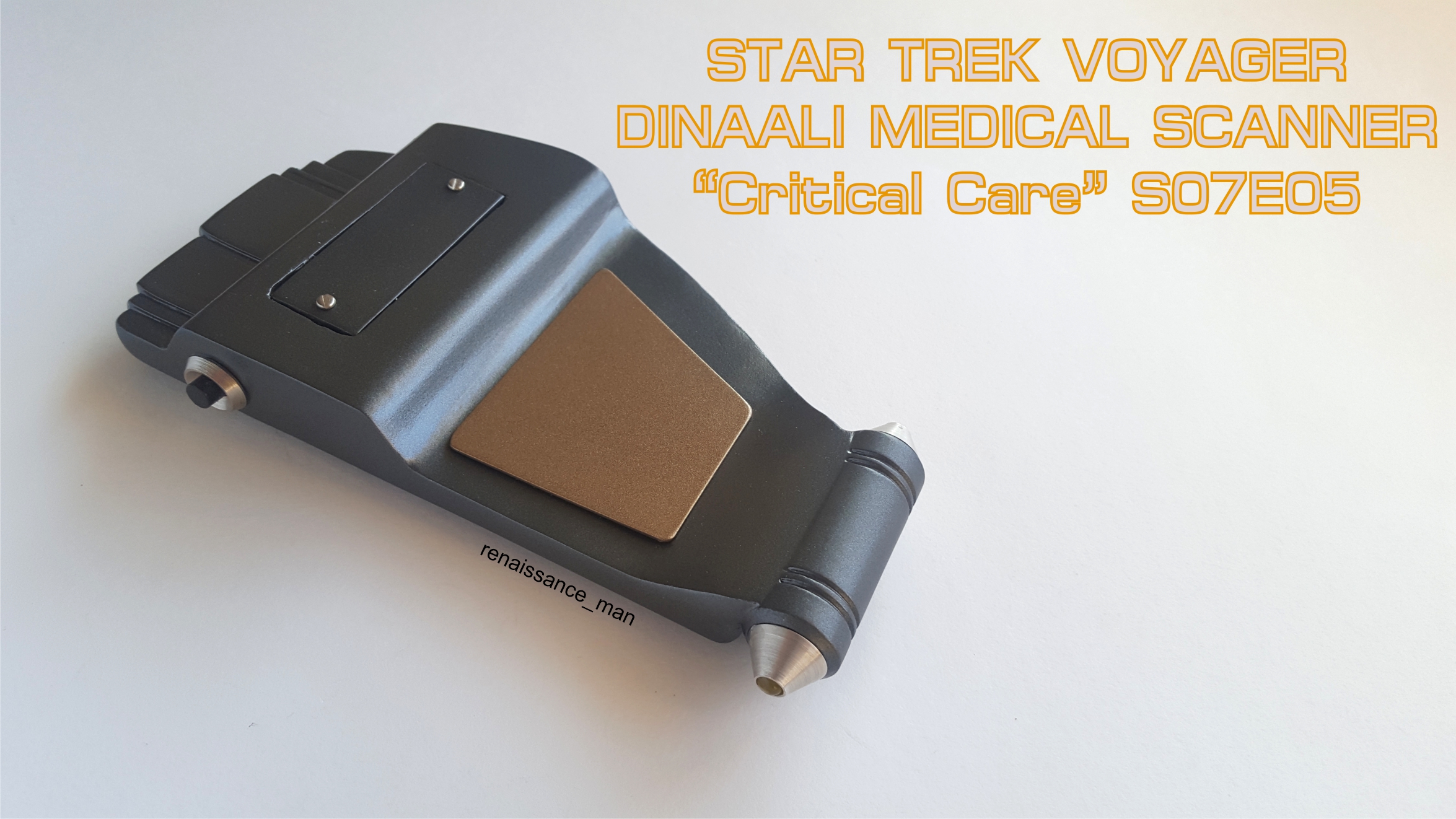 A video of the prop in action:
Screencaptures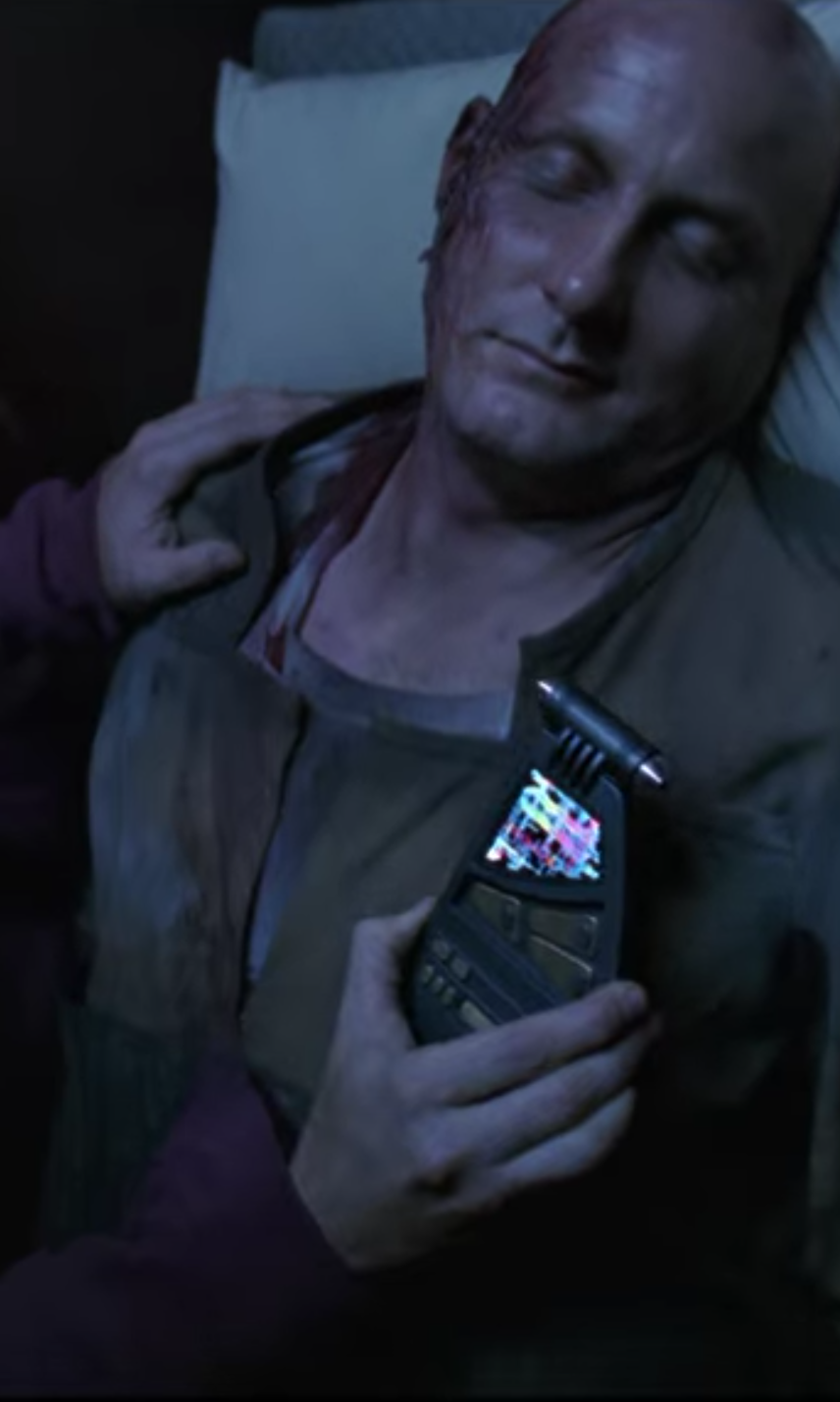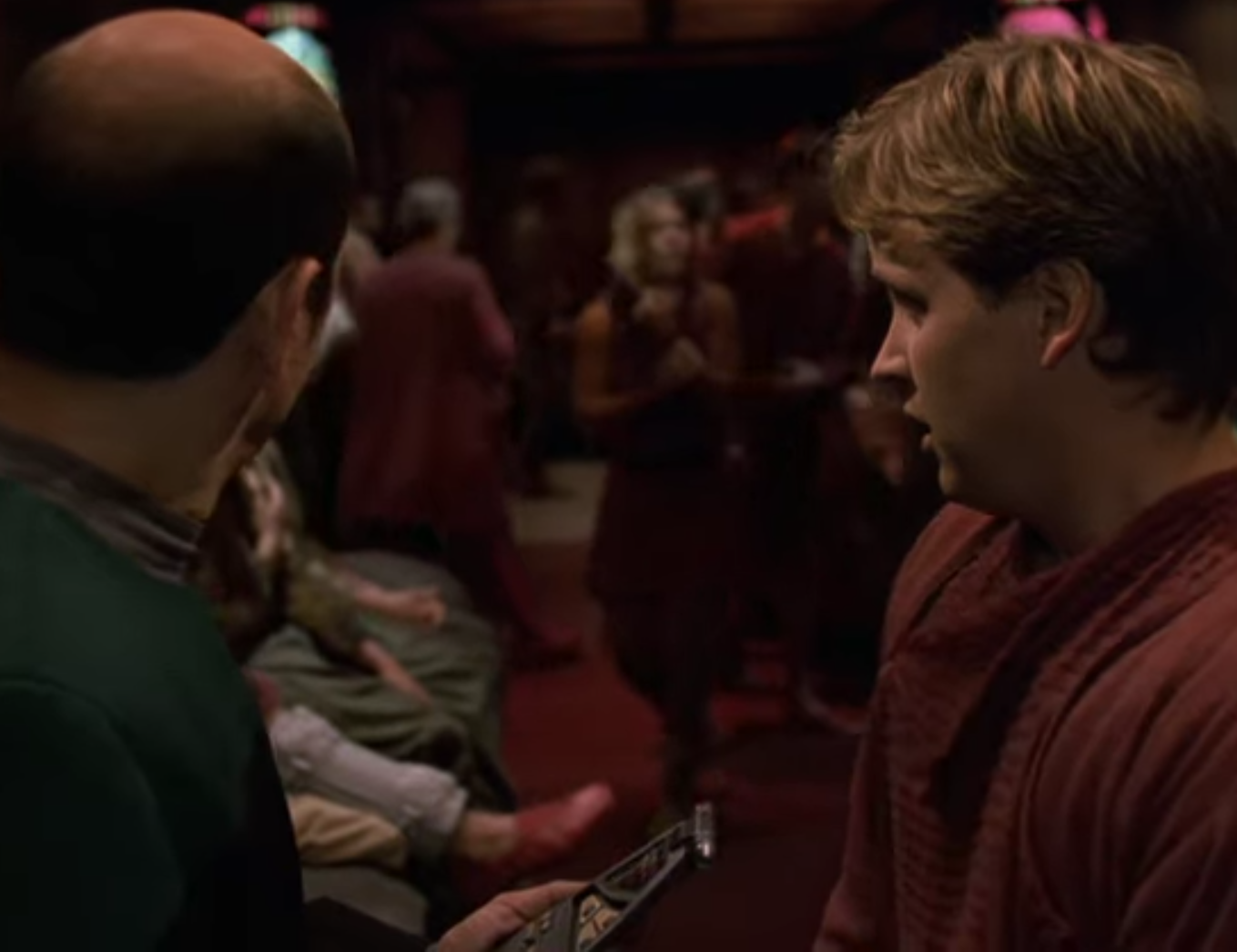 Same PADD in DS9
This same prop was first seen as a PADD used by the Kressari and seen in the second season episode of DS9, "The Circle".