Sr Member
RPF PREMIUM MEMBER
My replica of the Biogenic Scanner used in the Season 7 episode "Body and Soul".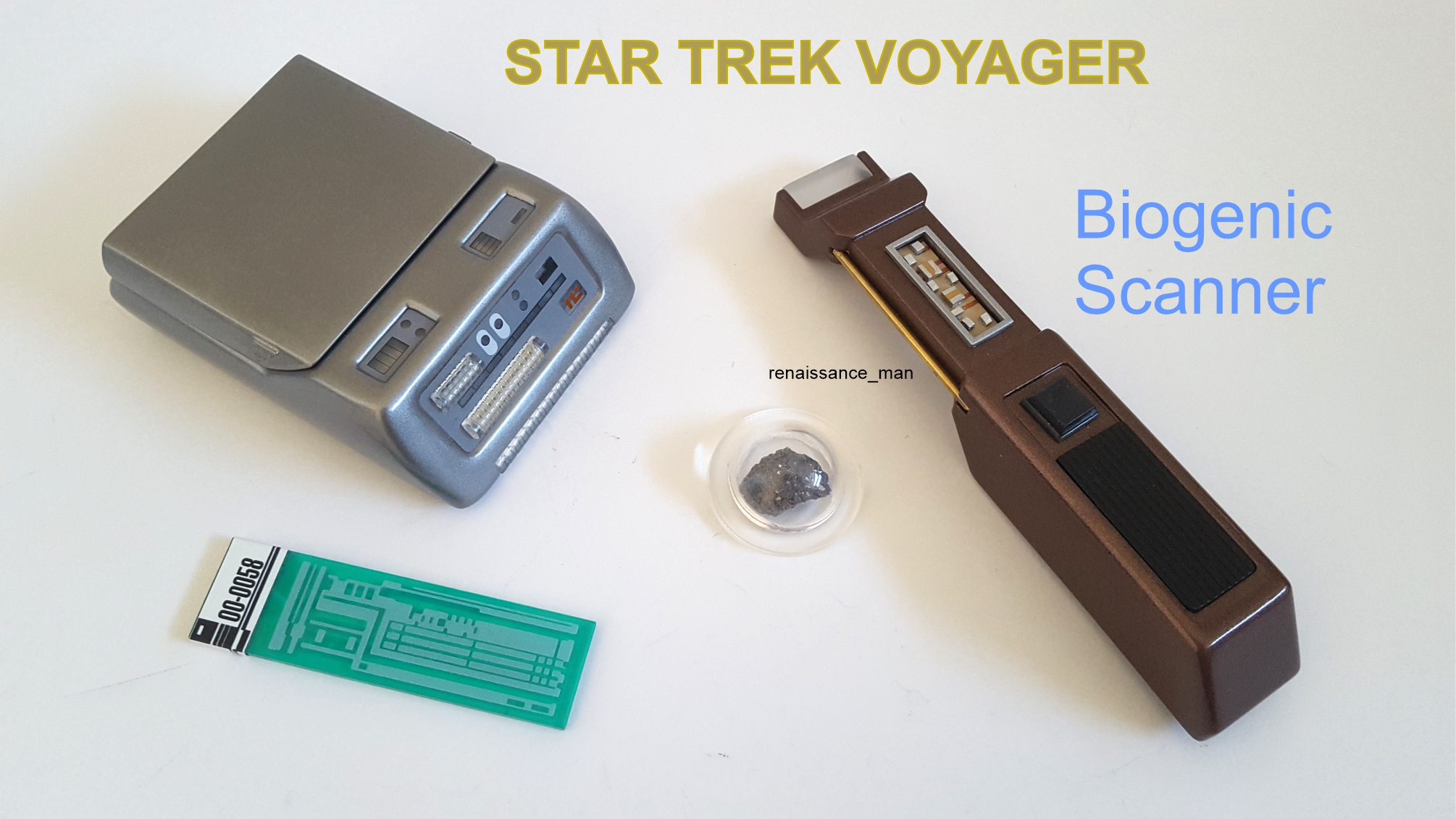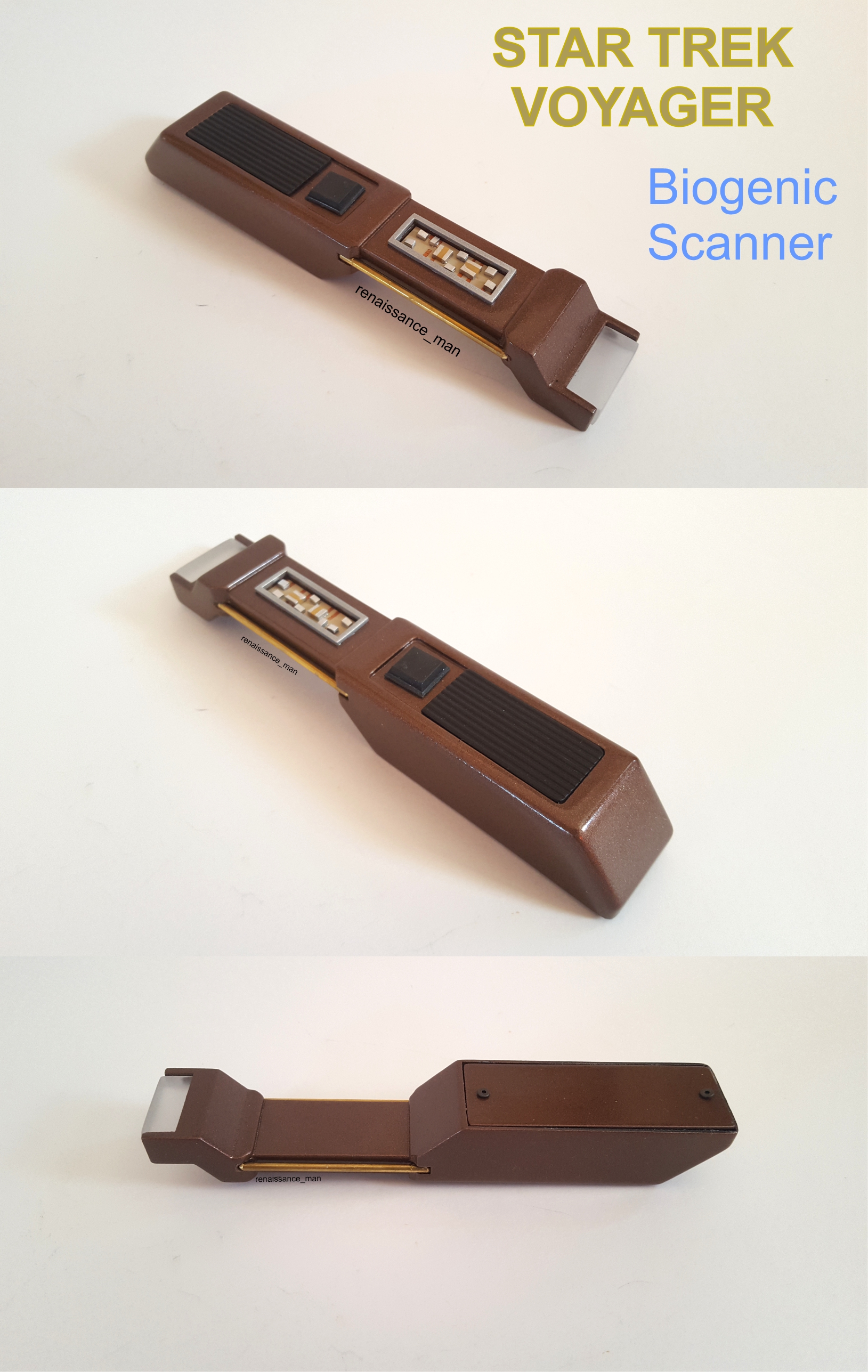 The main body is 3D printed, with the addition of brass rods, a cut piece of acrylic for the emitter and a piece of ribbed styrene as a plant-on.
I made the faux circuit using a piece of styrene painted beige and I made some custom SMT parts from pieces of styrene painted with gold and silver paint to mimic capacitors and other small components.

The same prop was used as an engineering tool.



I also made a replica of the cometary fragment that the Doctor was scanning at the start of the episode "Body and Soul". It's made from an acrylic dome with a laser cut acrylic disc glued together with CA glue featuring an encapsulated piece of stone that I found at the local riverbank and chiseled a piece off to fit inside.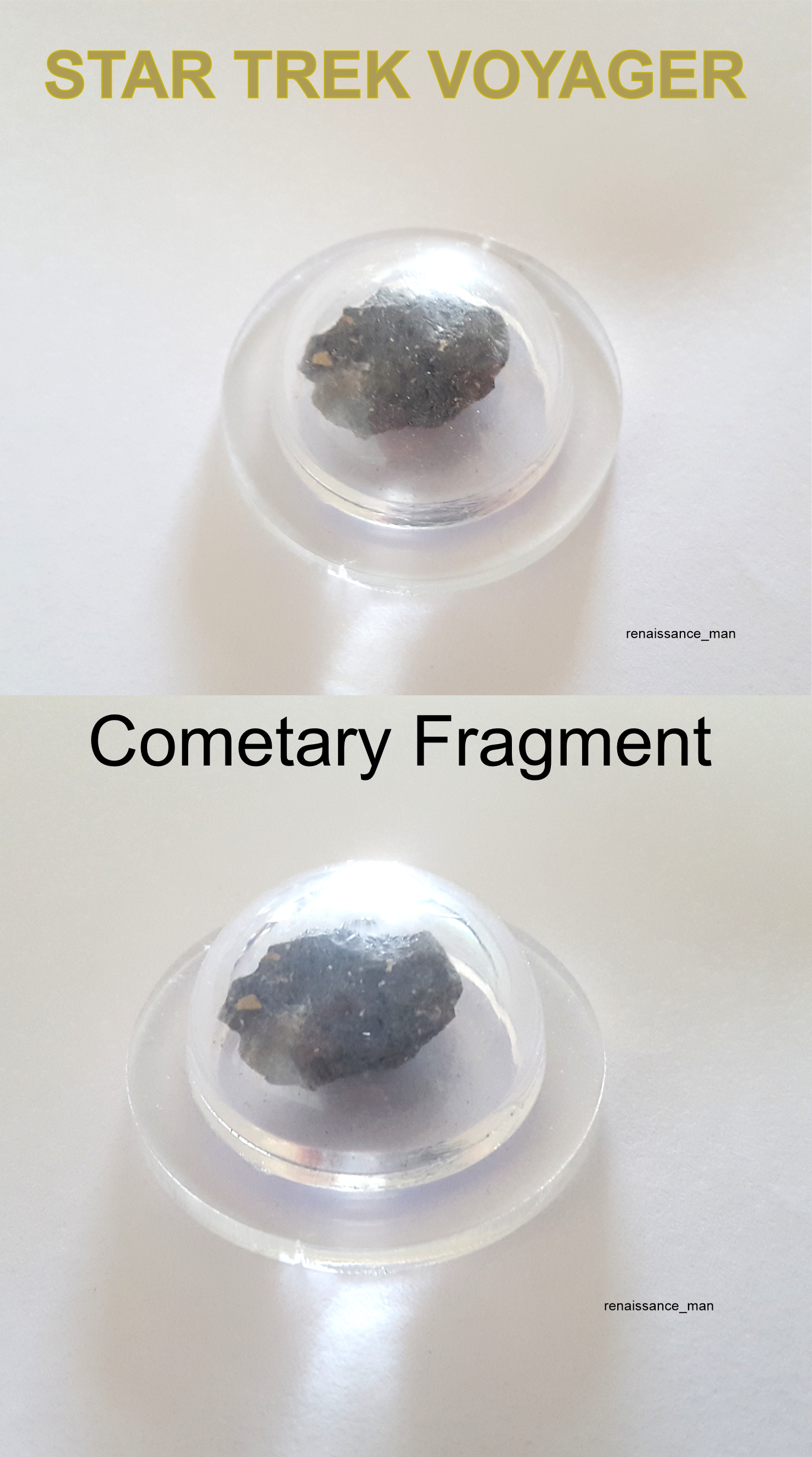 It also showed up in First Contact being used by a Borg Drone but it was painted matt black when used in the film.