Sr Member
RPF PREMIUM MEMBER
Example prototype display without cover: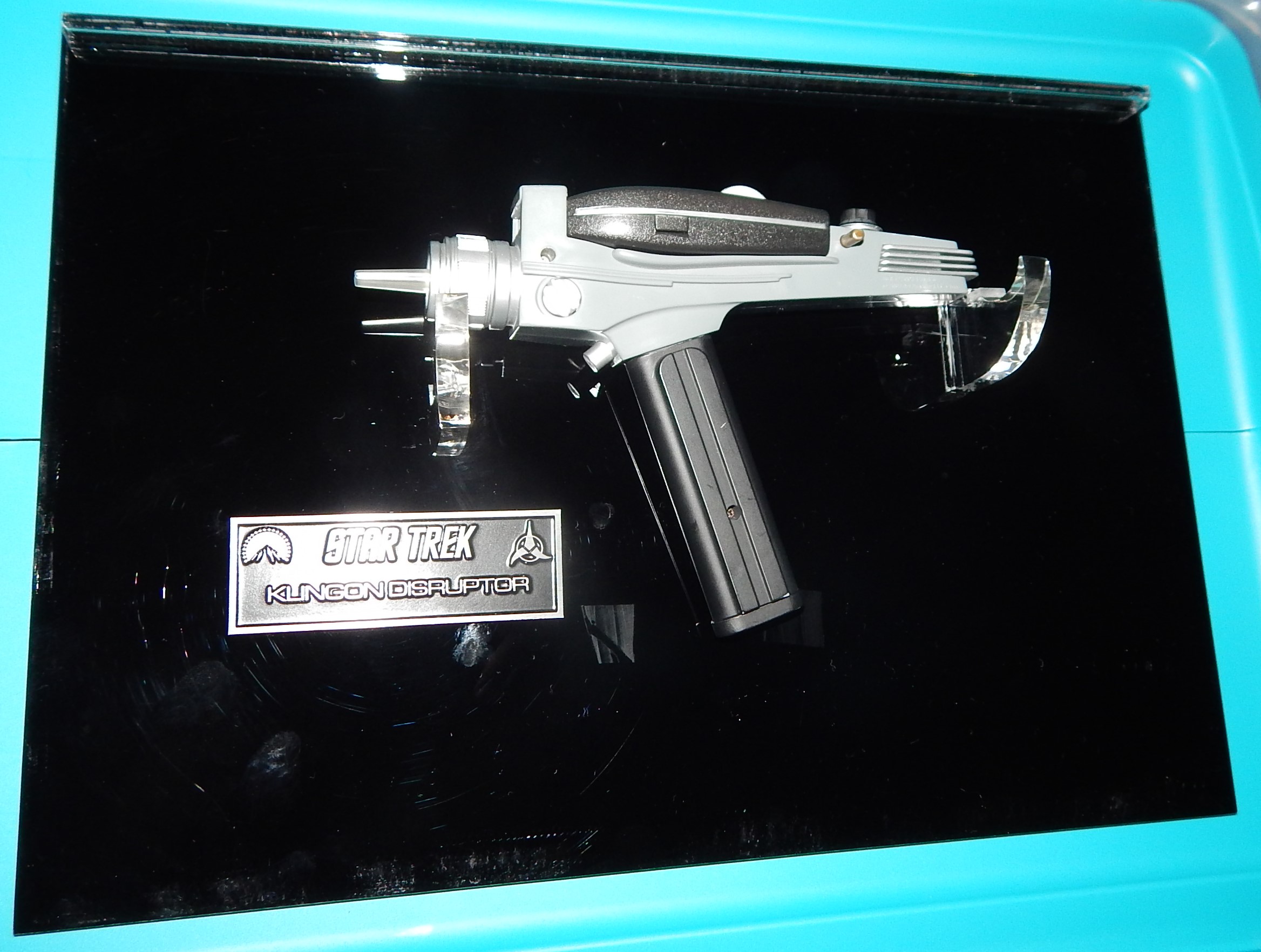 This is a design that my original plastics guy and I came up with, which is mostly based (changes were made to reduce cost and boost prop display) on the original Icons prototype for the Han Solo "Hero" blaster from ANH (overall dimensions are the same as the Icons version).
However of the differences are the clear acrylic hooks, which add a nice touch.
This is a great way to display a prop without taking up valuable desktop room and without having to purchase more furniture.
Dimensions: 15 7/8" L x 10 3/4" H x 4" W
Estimated Price (as of 10/21/18):
$65 per display case plus shipping

Please post a reply with the number of display cases you're interested in purchasing. Because I will be making these in conjunction with the latest Han Solo blaster display cases a minimum of 10 interested won't be necessary, but because the acrylic hooks will need to be custom-made for the phasers, it would be nice to make more than one set.
Total Interested: 1
Interest List:
1. CE
2. CE
3.
4.
5.
6.
7.
8.
9.
10.
Estimated prices with UPS ground shipping (Send me a pm with your shipping address if you are outside of the US):
One Display case shipped: $111
One Display case (FedEx Ground): $101
Two Display cases shipped: $181
Two Display cases (FedEx Ground): $171
Optional items:
Plaques
- The latest ones I'm using are from Thepastrojedi from ebay and I believe he may still be an rpf guy. He can be reached at:
bcc28@juno.com
The original "Icons" blaster plaque size is 4 3/8" X 1 15/16".
Price is around $12 per plaque.
Last edited: