The last time I was on the TPZ - I thought the consensus was that the GJ last appeared in episode 17, "Shore Leave". (When Sulu's tiger threatens Captain Kirk and Sulu - Captain Kirk pulls his [Hero] P2 off his pants [a black Velcro Pad replaced the gold pistol belt] and tries to zap the tiger. Nothing happened and he looks at his phaser and clicks the side dial. Then he tries again - nothing.)
However when I was assembling the following photos for my 3rd P2 trivia quiz- I am not so sure anymore...
I am not certain if I grabbed the photo on the right or not. [I will go through my high resolution movies ASAP].
When I look at these photos now - the one on the left - looks like the GJ - the nozzle is low, Velcro on the P1, etc., however the one on the right shows the nozzle is higher than the GJ. And as I was sizing these the two photos above - I noticed the forehead clip seems to have the same angle as another P2 - [the B&W Hero
Spock
P2] the "Finney"!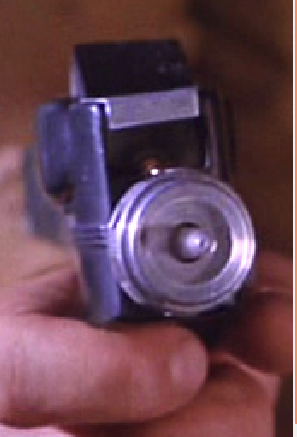 I do not recall who posted the following photo comparison of the "Shore Leave" P2:
I cannot find my front view photo of the GJ [as it looks now]. However the nozzle is too high (IMO) on all of these caps to be the GJ.
Notice how the the forehead clip on the right seems to look just like the GJ - however the forehead clip on the left does not - this is
exactly what you see when you look at the B&W P2 that Spock holds in both combat scenes in episode 6, "The Man Trap".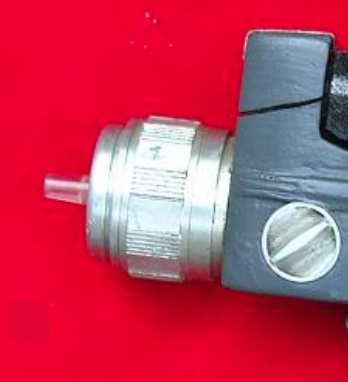 And the edges seem to be sharper on the GJ than the Finney...