"Just when I thought it was safe to go back in the water..."
I found a high resolution close up (from my TPZ collection) of the Hero P2 that Captain Kirk holds, when Finney jabs the Captain in the back with the
Spock P2
aka the "Finney"!
Even in this photo I can see a forehead crack on the Hero P2 Captain Kirk is holding!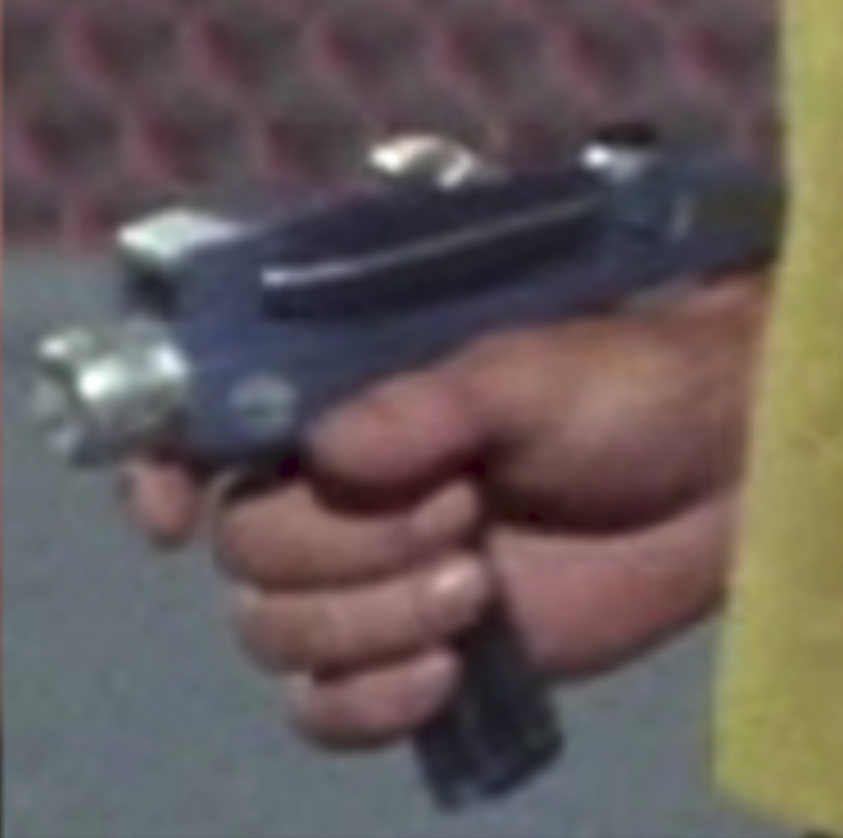 And after enlarging the photo - you can not only see the forehead crack - you can see the nozzle is low on the P2 body...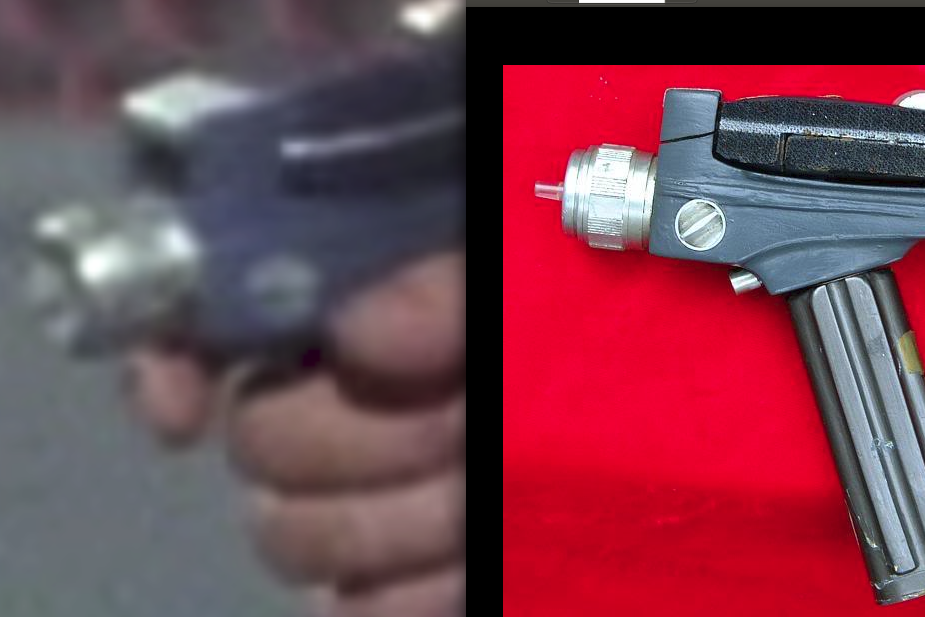 Comparing the above Hero closeup to the GJ prop left-side view scanner image, (Architect Elevation Cameras are very expensive - the prop was place on red material/padding and I believe the scanner was then placed on-top of the prop for a distortion/parallax free image), provides a good argument the GJ P2 was the Hero P2 that Captain Kirk held in this scene.
Thus I believe (now) the Greg Jein P2 was last filmed in episode 15, "Court-Martial".