The little metal Catspaw episode Enterprise has intrigued me since I was a kid.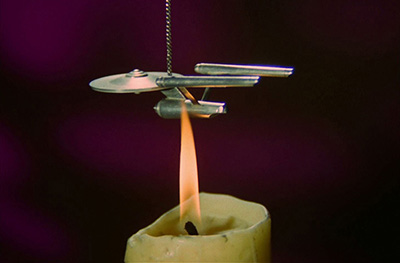 As an adult, my intrigue has been inspired by some steampunk examples from the web and I knew I had to do something like these excellent examples.
I keep gravitating toward lamps because they are more functional than just a found-object sculpture. Since I want the metal look, I keep coming back to brass, so I'm using second hand lamp parts which are not difficult to find if you're patient.
I started with this box of parts from the Habitat for Humanity Restore, it's a chandelier and ceiling light. Just two pieces and the bulk of what I need is in place. Bought during a "manager's sale," these pieces were about $18.
This pic is from the web, but is a better picture of my starting point.
Three of the five arms have been removed and the remaining two turned 180 degrees. The two end pieces removed. One end piece will remain, the other will be replaced.
Last edited: