Sr Member
RPF PREMIUM MEMBER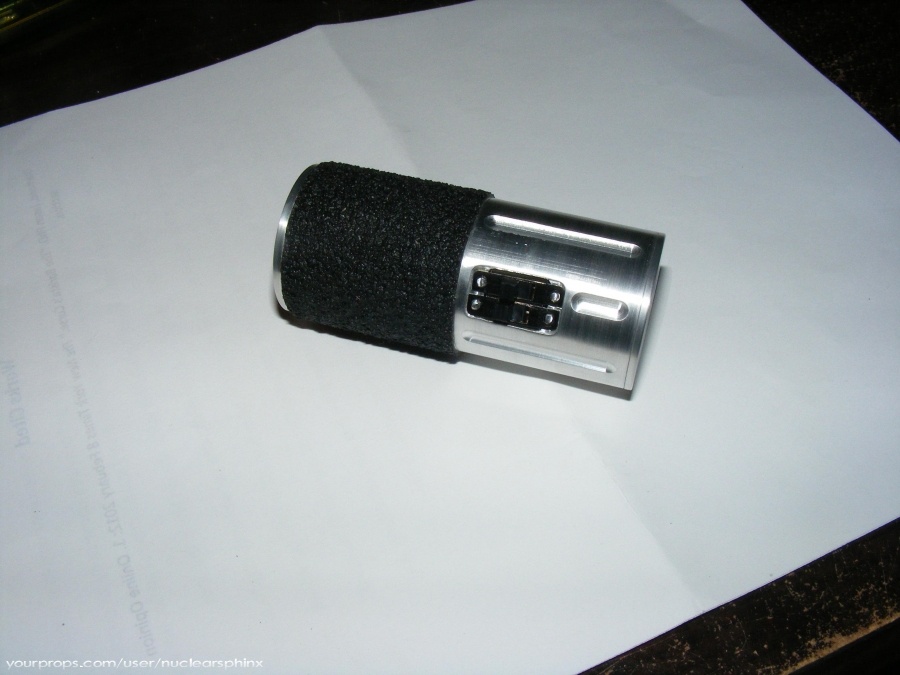 This is also known as the "alternate" medical or "Spock" scanner that can be seen in these episodes:
A private Little War (Medical Scanner) (Used briefly at the beginning of the episode on Spock)
The Ultimate Computer (Sciences Scanner) (Used briefly near the middle of the episode to analyze the M9 equipment)
I thought this might be some thing fun to put together, since they are not currently available any where.
If you're interested in getting one, just post a reply.
Once I get a prototype made, I should have a rough idea on a price ($100 to $200 range). I'm working on a blueprint, currently.
I think a color wheel with a motor is over doing it, so I will be using a RGB LED instead.
I've created a research thread here:
I was watching the episode, "The Ultimate Computer" last night and noticed the "science" or "alternate" Tricorder scanner Dr. Daystrom was using. I have the Diamond Select version and I was surprised at how accurate the electronics are compared to the original prop. Since it's basically...
www.therpf.com
Latest update (1/18/20): I've started work on the prototype. So far, so good. The main part is cut out and cleaned up.
I have ordered the right size material for the caps and have recently received it.
I will continue the work on the main section. Pictures are forthcoming.
Right now I'm estimating some time in February before the prototype will be complete.
Interest/Waiting list:
1. jgk1701
2. CE (2x)
3. bill313
4. sanjoelo
5. Maxc
6. AJK001
7. Lanboy
8. Peter1701
9. Krieger
10. Edgsw
11. eoconnor2305
12. Toki
13. Caveneau
14. Kunothewild
15. Turok96
16. DrMcoy
17. Starchwreck
18.
19.
20.
Last edited: