Sr Member
RPF PREMIUM MEMBER
I have completed a limited run of 15 circuits for the Hypospray prop from TNG, DS9, and Voyager.
The electronic modules are small and will easily fit inside most hollow Hypospray props including many of the current 3D printed versions. This module just recreates the hissing sound effect when the button is pressed to simulate a medical injection. The sound is quite loud from a very small speaker. There is a small rechargeable LiPo battery included with a 2-pin JST connector (so you could have extra batteries if you need them). A charging cable is also included.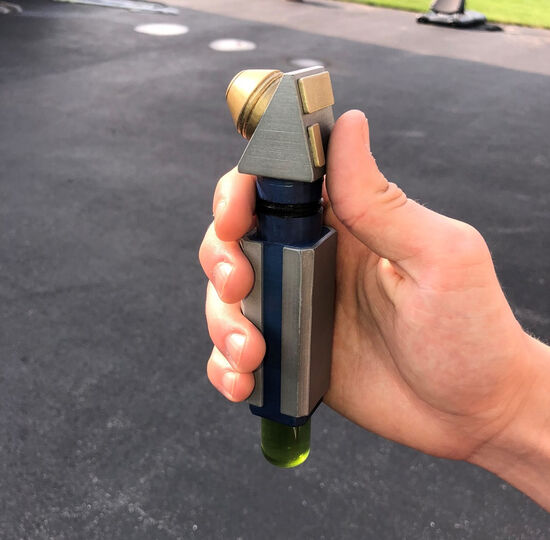 You can see and hear the Hypospray electronics in action in a Hypospray prop built by my friend at Starchwreck on YouTube. (The electronics in the Cobra phaser are also mine and available for sale.)
There are only 15 of these and they are all available for shipping now. No waiting. They are only $65US each shipped. (If you want tracked shipping please PM me.)
If you want a set of these simply send your PayPal payment by clicking
HERE
. If you wish to purchase more than 1 please send me a PM. Discounted price after 5 pieces.
Thanks!
Last edited: