Sr Member
RPF PREMIUM MEMBER
I am doing a new run of 6 sets of upgrade electronics for the rare Nemesis Mark XI Engineering tricorder. The electronics are designed to specifically fit the Stapleton Productions Mark IX/XI tricorder body kit. These electronics include full lights and sounds that replicate the screen used hero prop as close as possible; all of the sequencing lights run identically to the screen-used version and the sound is very authentic. There are also 3 working buttons which give you 2 extra sound clips and a mute function.
Here is what you will get with each kit:
- 4 fully assembled circuit boards (front sensor array board, top status indicator/sound board, main control/viewscreen board, button board, and ID/EMRG door board).
- LiPo battery (300 mAh) with charging port and charging cable
- main power reed switch and magnet
- Wiring diagram and instruction sheet
Tracked Shipping is included in North America. Please PM me for tracked shipping rates to other locations in the world.
Each set of electronics is $135US. PM me if you would like to purchase a set of these electronics.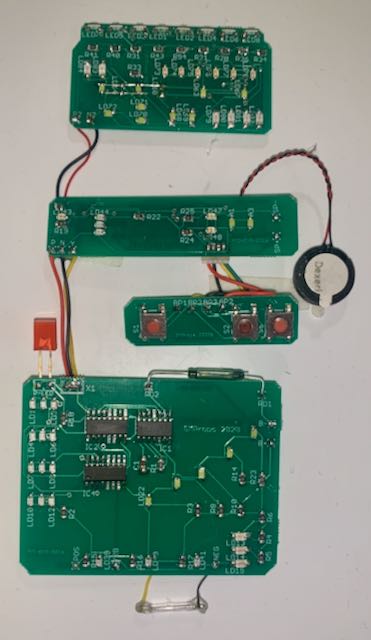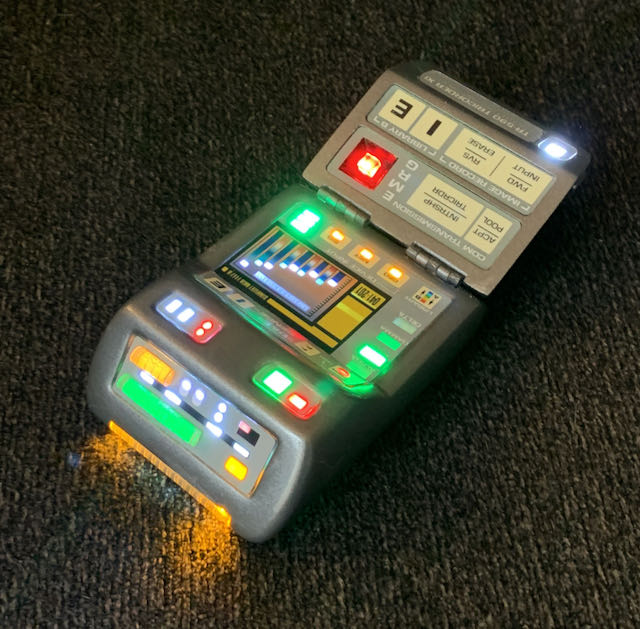 Last edited: