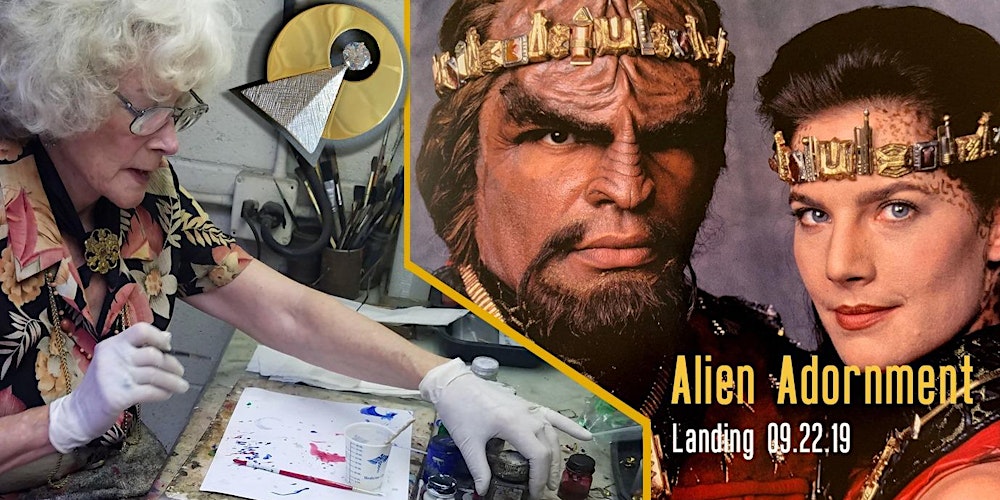 A special evening with Maggie Schpak, emeritus Star Trek jeweler and prop-maker to raise funds for Somerville's community-powered makerspace
www.eventbrite.com
Along with a replica of Quarks bar built by myself!
We've all seen Maggie's work: from the iconic championship belt worn by Rocky Balboa to the Everlast chastity belt in "Men in Tights" — and in every episode of Star Trek the series and all the Star Trek movies. Through her legendary film and television work, the international runway, museum exhibitions, and worn by the highest-profile pop stars Maggie's work has shimmered around the world.
Artisan's Asylum is pleased to host designer, maker and story teller Maggie Schpak for an intimate discussion of her life and career as the creator of some of the most iconic costume jewelry to grace the silver screen. Not to mention one of the few people who have shaped the Star Trek universe in a profound way.
3:00PM Talk at Arts at the Armory
6:00PM Reception at Artisan's Asylum
Maggie's talk will be followed by a reception at the Artisan's Asylum where guests are invited to meet Maggie, share nibbles and refreshments, and participate in a raffle and auction of Star Trek collectibles that span Maggie's career. The reception will be an opportunity for celebration, cosplay, and the chance to sidle up to the DS9 Quark's Bar. Unforgettable!