A few weeks ago, I began watching Enterprise.
.
When it first came out, for some reason I never put much effort into watching the entire series clear though but managed
to get around to making my own pop-up scanner, modified the Phase Pistol and purchased one of the Cabin lighted viewing
box's to make a PADD.
I did however put most my effort into watching ST:NG and Voyager and a little DS9.
.
Now that a few years have passed there is virtually no new Star Trek, but FIRETV however has given me a chance to watch the entire ENTERPRISE
series from Season one through to the end and it is like having new Star Trek TV again.
.
I must admit, I'm really liking the show. So much so, that I am going to use my new found knowledge of 3D printing and equipment to print me my own version of a few of the props.
I am always looking for things to design and print, so I have chosen the PADD, since the Cabin lighted viewing box is getting harder to find and much more expensive these days to purchase on eBay.
.
I can know longer find my original PADD made from the light box, so I do not have a way to get true measurements or design parameters to
make it very accurate, so it will be more of a "prop approximation" at this point.
I did some internet searching and did not find any 3D printed versions at all of this ENTERPRISE PADD....not even on Thingiverse.
However, there are a few made from scratch using styrene, but no 3D printed Enterprise PADD's at all.
So, I thought I would be the first (as far as I know) to give it a shot.
It is designed with a front and back body "notch" that joins together with a slight gap between.
.
I will be giving it with my own "flare" and most likely won't have a few of the details of the original.
I only had black PLA on hand, so it was printed in black and will be painted when I get my final design nailed down.
It has a 4" x 5" screen and the rest was designed around that from pictures on the net.
Here are a couple images of what I have so far in the last few days:
.
.
.
Not sure how accurate I am going to create it though or if I should add the battery compartment and the 4 screw holes on the back....?
I do however still have to print the front 2 buttons, add the clear half round camera thingy and the slide power switch.
The 4 "half rounds" on the back are actually pushed in from the inside then glued which gives the impression that they
are molded in to the back.
.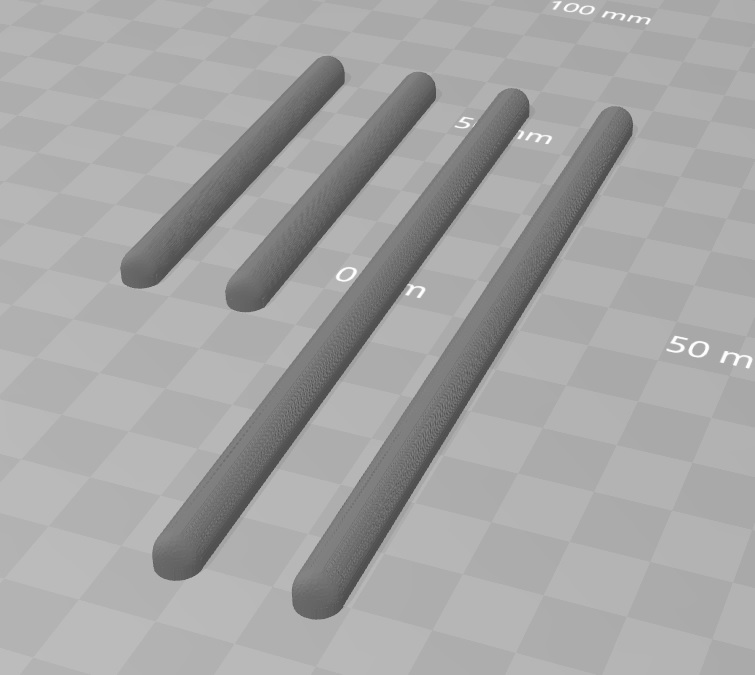 .
Last edited: