Master Member
RPF PREMIUM MEMBER
I've always loved a Tricorder or scanner and Star Trek has them in abundance.
The Starfleet hand scanner has been on my to do list for years and after a couple of prototypes, I feel I've nailed it.
I wanted this scanner to have the release actuator near the top of the side grip to closely match the original prop.
The original screenused pieces had hard rubber grips with the release just under the surface.
For durability and longevity I opted for 3D printed nylon for its execellent mechanical strength, especially when making the grips' walls thin to accomodate the release latch which is attached to a small round button which protrudes slightly from the side face on my replica.

The gold buttons in the pop-up section were 3D printed in high quality smooth resin to get the best finish then painted gold and clear coated.
The red button was also 3D printed in high quality smooth, clear resin and clear coated with the back flat face painted red.
The top shroud is hollow just like the original props.
It's a lot of work to finish one of these scanners, but ultimately worth the effort for a high quality accurate replica.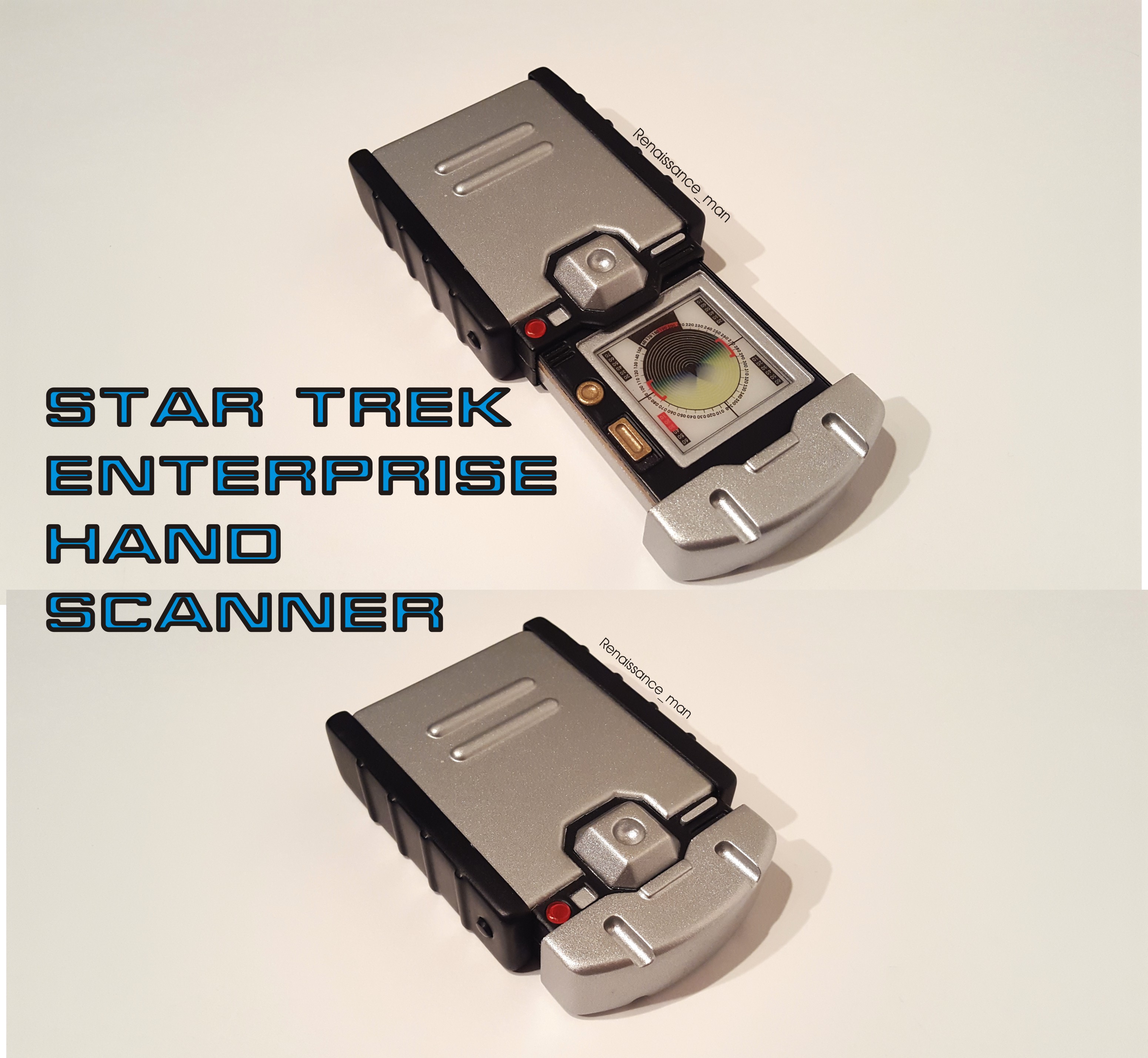 A video of the scanner in action.

Last edited: