Sr Member
RPF PREMIUM MEMBER
As a big fan of Enterprise, I'm continuing my mission to produce more of the obscure props (joining the various scanners and Suliban props I've already posted).
I modelled and 3D printed this a while ago but only recently got around to painting it.
I used thinned out acrylic paints and airbrushed the base colour and then used various shades of grey to get a stone effect and then picked out the recessed design with some thinned out white acrylic paint.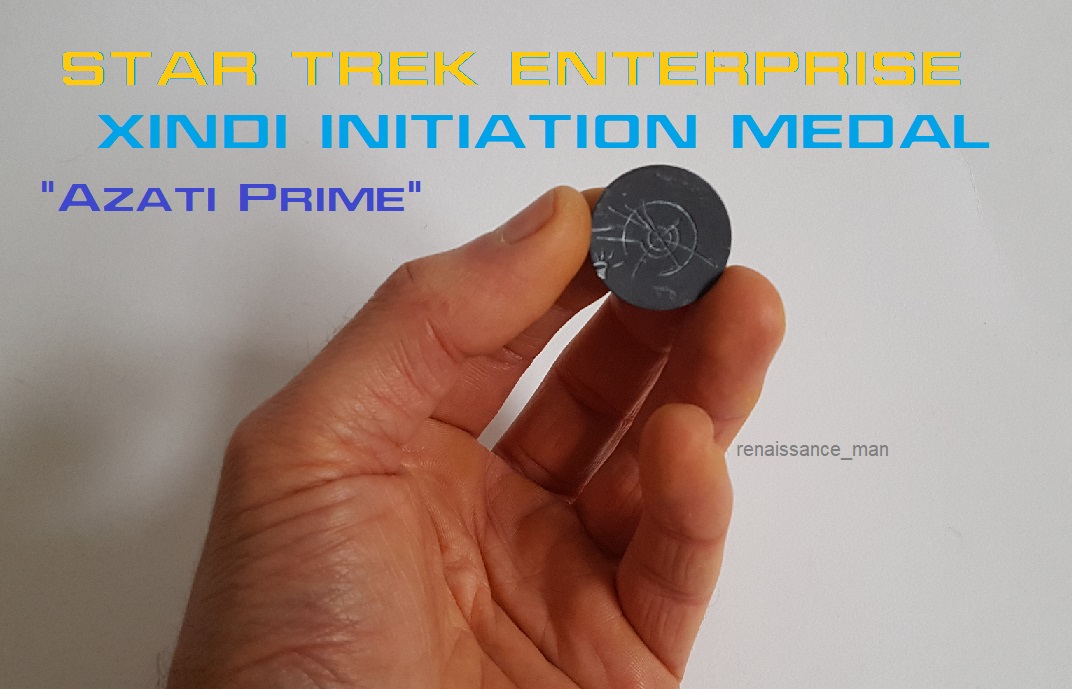 The original prop as seen in "Azati Prime".