Finally back on this project and making some long overdue progress! The whole front section is pretty much complete now except for the "crimped tubing" effect which I do in Milliput.
The disc section has been a bit of a challenge to say the least but I am happy to see it completed. Lots of detail to be taken care of.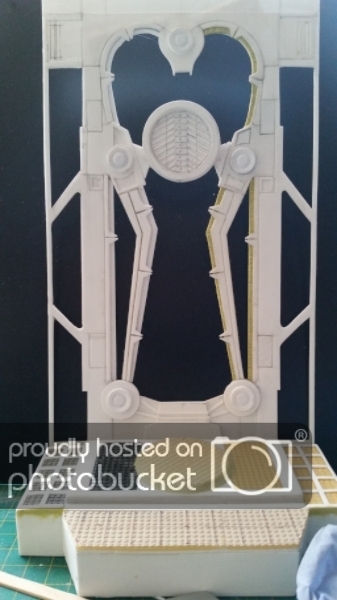 The side panels will be equally detailed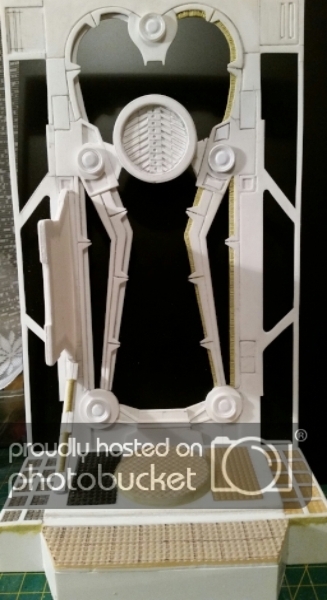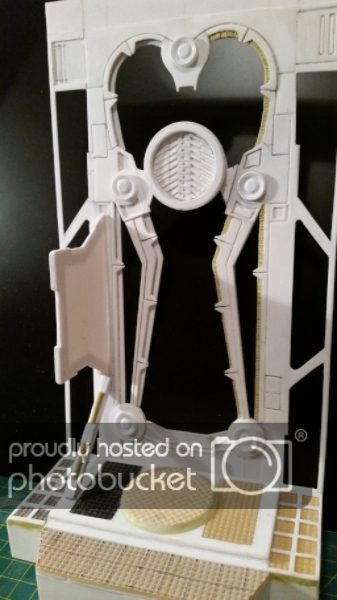 Heres one for sizing with a figure.
I am really pleased with how this is coming together so far. More soon!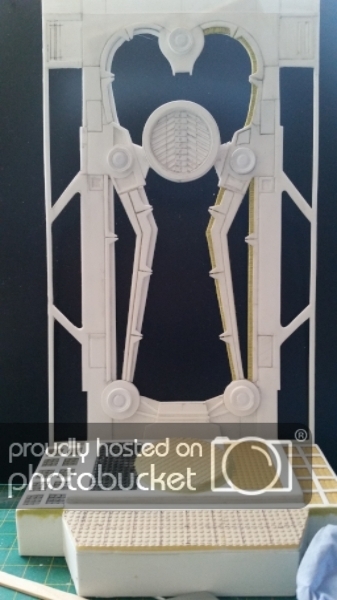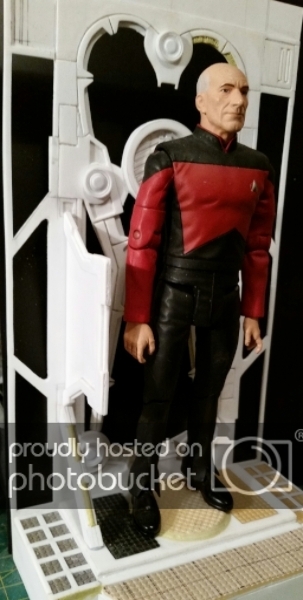 Last edited by a moderator: