Master Member
RPF PREMIUM MEMBER
I cobbled this together, over this past weekend. This is a build of a "Stunt/Dummy" Laser Pistol from
Star Trek's
first pilot episode, "The Cage".
The prop was only glimpsed in the episode, most prominently in the scene where Pike throws two of the dummy props onto the floor of his cell, in anger. The prop looks very much like the "Hero" version of the prop but without the flip-up site, and site depression in the pistol casting, and no moving parts, including the adjustable aluminum rings. Rather than being cast from clear resin, and painted black, like the "Heroes", the "stunt/dummy" pistol grips / rear ends appear to have been cast from white resin, based upon the white resin seen under the paint chipping exhibited in production images.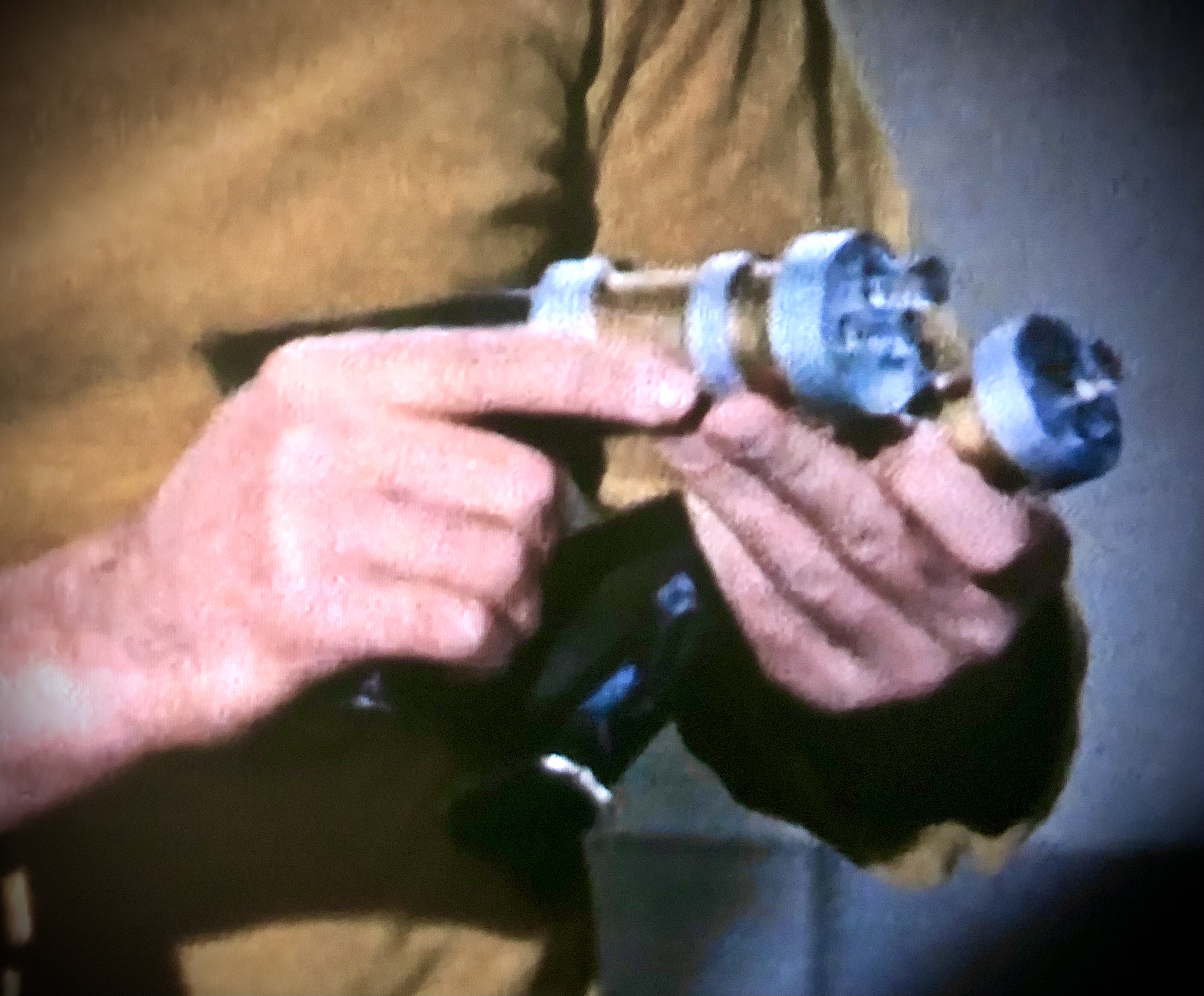 My build has been weathered and aged to approximate what one of these "Stunt / Dummy" Laser Pistols would look like, today, including rust and yellowed adhesive in the acrylic emitter cavities, patina on the aluminum and brass parts, and damage and paint chipping to the resin pistol grip / rear end.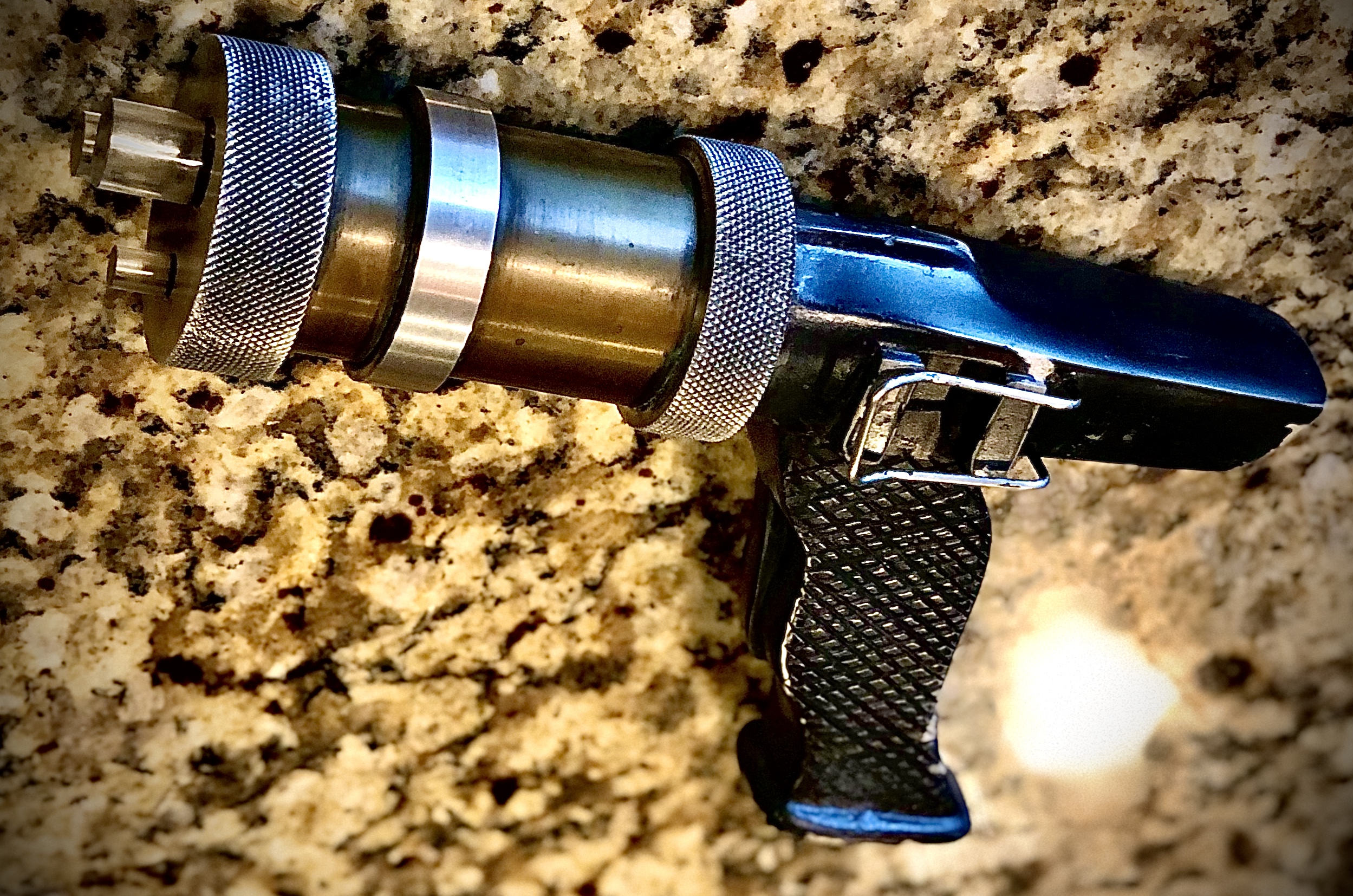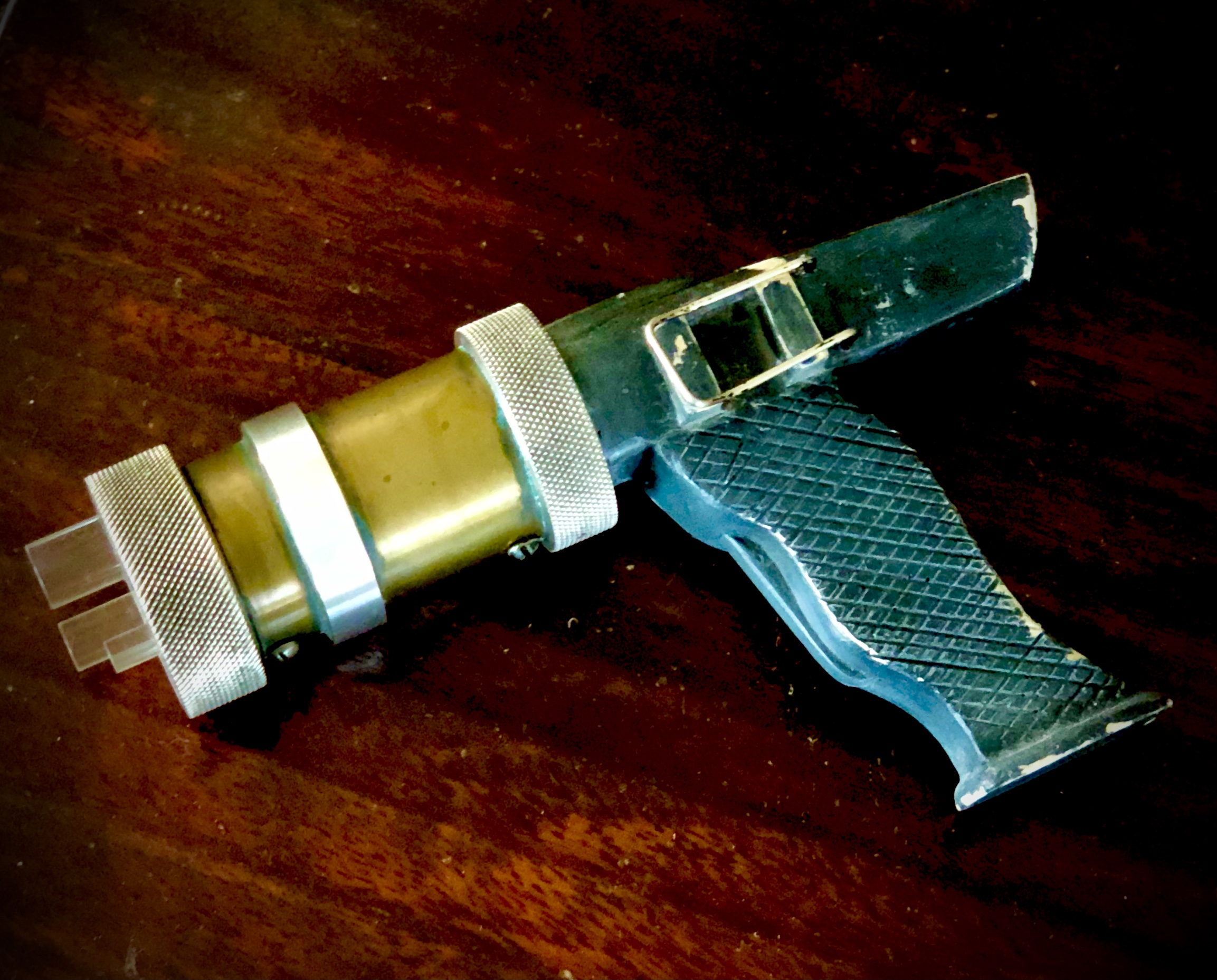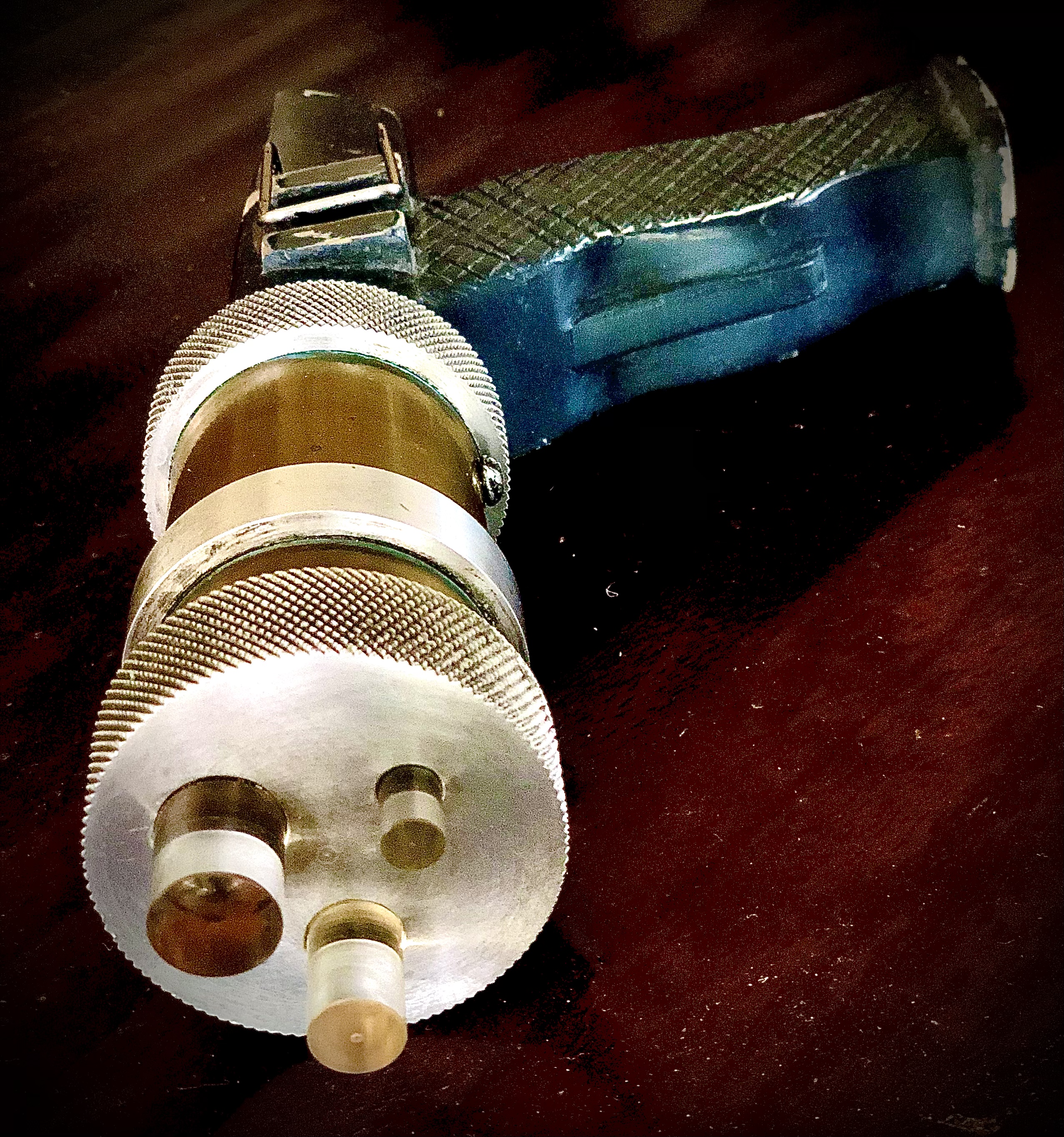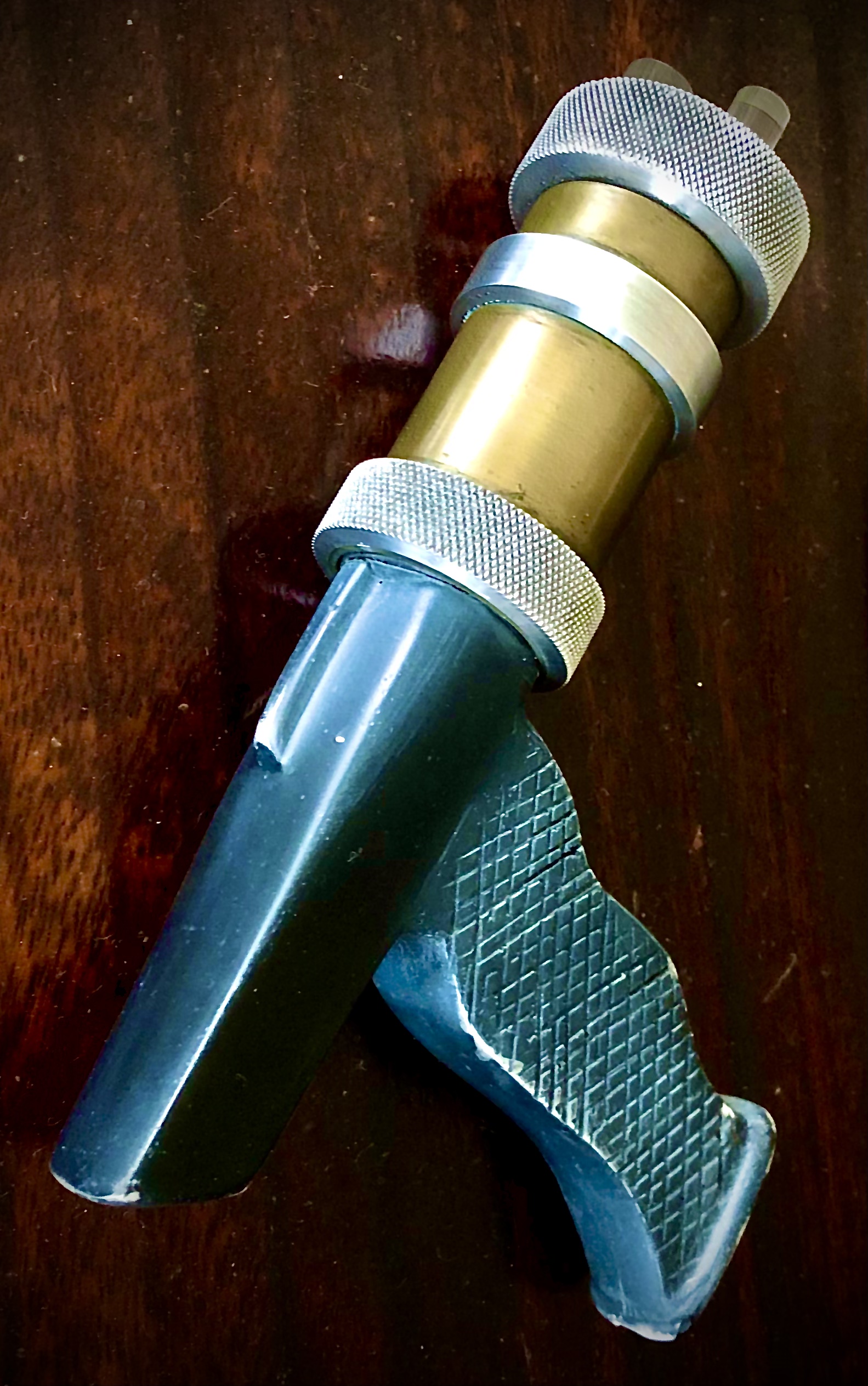 Last edited: