Master Member
RPF PREMIUM MEMBER
Update 12/10: I've reached out to all those remaining on the list and haven't gotten much response. If you're interested in getting on board now is the time!
Update 9/24: Interest sits around 100 at the moment, and I'm not sure I can even get through that many.
Consider this your one-stop-shop for all things Star-Lord!
I am gauging interest on a few items every Star-Lord/Peter Quill needs:
- belt buckle (cold cast aluminum)
- rocket controls (cold cast aluminum)
- short jacket "glyph" patch (urethane rubber)
- blaster holster clips
I will most likely do all of the above for myself, so I figured I would check to see what interest was like for everyone else.
I partnered with @
sauer33
for all of the 3D models (fantastic, amazingly quick modeler!) and worked out the details for molding and casting to offer to you fine folks!
The buckle: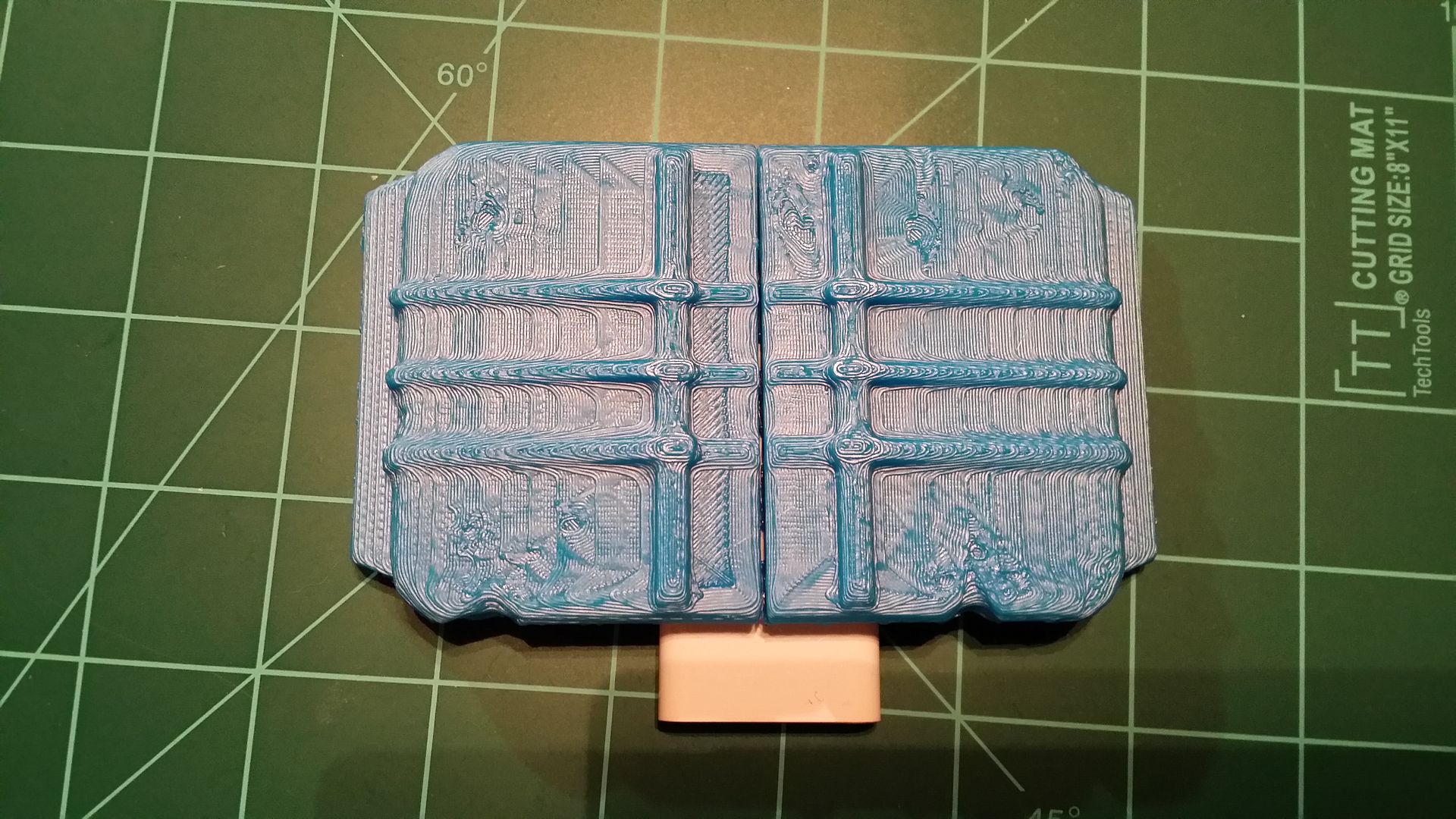 This is the early prototype--I am having this printed on a Form1 resin printer for much better resolution and finish. I will clean it up and master before molding, then cold cast in aluminum with Onyx resin. Should give a perfect finish with minimal effort. The model has slots for a belt to pass through, but I think I will make it just the facade and embed metal hardware in the resin for attaching to your belt.
Thigh Rocket Controls:
This will also be printed on the Form1 and mastered. Cold cast aluminum with Onyx as well
"Glyph" Arm Patch: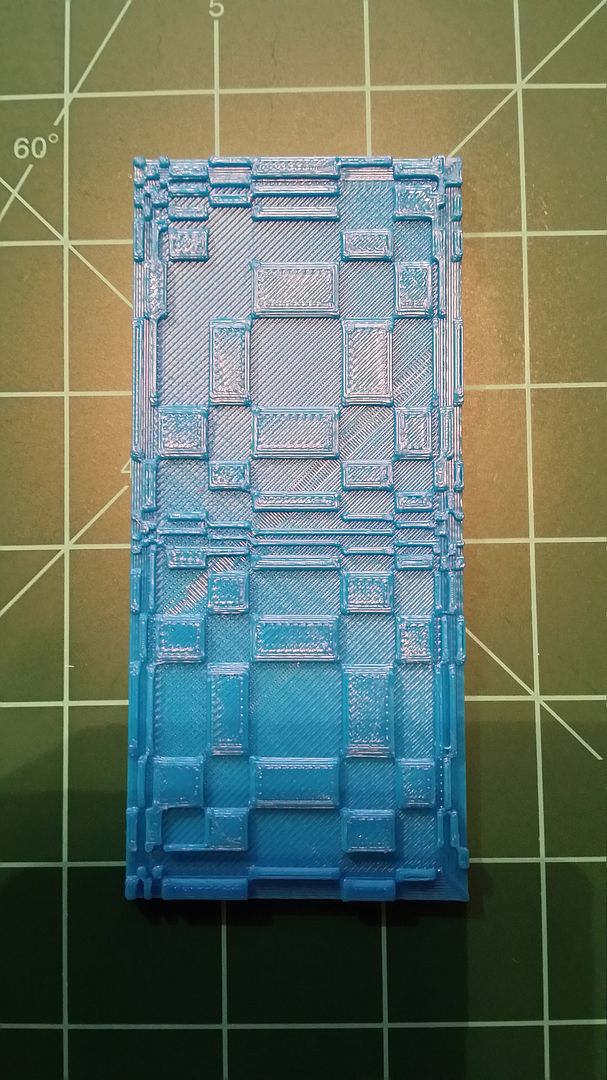 Once cleaned up, this will be molded and cast in a semi-flexible urethane rubber which can then be easily sewn or glued to your jacket.
Holster Clips:
My initial design wasn't strong enough and failed pretty significantly, so these will not be offered.
Buckle - $35
Rocket Controls (pair) - $20
Arm Patch - $20
All bundled together, $75 + shipping
Domestic shipping is $10, international is $15
The List:
| | |
| --- | --- |
| 1. | Rikarus |
| 2. | Tommychamp |
| 3. | TheRocketeer |
| 4. | Reserved |
| 5. | MorbidCharlie |
| 6. | Spatch |
| 7. | crueshophorrors |
| 8. | hikz |
| 9. | Humanoid |
| 10. | Berserk |
| 11. | hutch1 |
| 12. | Reserved |
| 13. | SeattleMaddog |
| 14. | spiderfan11 |
| 15. | AlphaEarth |
| 16. | CheriBot |
| 17. | Mparm |
| 18. | acraig2031 |
| 19. | treblelens |
| 20. | mikid |
| 21. | tinystarlord |
| 22. | Magnus Darcrider |
| 23. | CapKaos |
| 24. | star bored |
| 25. | niennumb1 |
| 26. | made007 |
| 27. | Jetfire852 |
| 28. | dannylopuz |
| 29. | Sushigod |
| 30. | KSR |
| 31. | Lamia |
| 32. | Ahemmestad |
| 33. | Yrien |
| 34. | d4ng |
| 35. | DLTSchiller |
| 36. | NACZ3 |
| 37. | ErkNinja |
| 38. | Onyx |
| 39. | Blizz |
| 40. | starlordquill |
| 41. | capcicle86 |
| 42. | montified88 |
| 43. | Soulinteria |
| 44. | Jediguy |
| 45. | grudgehammer |
| 46. | RedJen |
| 47. | SantinoCasas |
| 48. | Cameron |
| 49. | Carmichaelcarr |
| 50. | blakejolly |
| 51. | Capn_Jack_Savvy |
| 52. | Jackal |
| 53. | Jango Wes |
| 54. | agirlcalledbob |
| 55. | Arael69 |
| 56. | SHADOW7000 |
| 57. | M Constantine |
| 58. | James Rodarte |
| 59. | nprimex1 |
| 60. | BlackLabel |
| 61. | Jodo |
| 62. | Rick Webb |
| 63. | katmurz |
| 64. | Staar Lord Maan |
| 65. | Undeadpool |
| 66. | ZachAbati |
| 67. | Theboywonder |
| 68. | daniellesugar |
| 69. | Loophole |
| 70. | Spidey83 |
| 71. | RemyLebeau |
| 72. | Nagano |
| 73. | dstengler |
| 74. | mattmartin1 |
| 75. | mummycop |
| 76. | doctormckay |
| 77. | Saber Concepts |
| 78. | bh1138 |
| 79. | JBHero |
| 80. | hazardjsimpson |
| 81. | Mr Stark |
| 82. | kane |
| 83. | athelu |
| 84. | Jtrinidad |
| 85. | rianimare |
| 86. | Darth Gius |
| 87. | MouseKid |
| 88. | Evil Benius |
| 89. | BUBBENSTEIN |
| 90. | RedArc |
| 91. | .:MirrorMinD:. |
| 92. | E-Wan |
| 93. | aeonpulse |
| 94. | Darth Mule |
| 95. | beardo |
| 96. | Parksdesign |
| 97. | Luckyslev |
| 98. | WestBertozzi |
| 99. | TCK123 |
| 100 | . mhoepner |
Last edited: