Master Member
RPF PREMIUM MEMBER
Just testing the water to see if there is enough interest to do a run of these Nerf Quad Blaster grip upgrades.
original:
upgraded: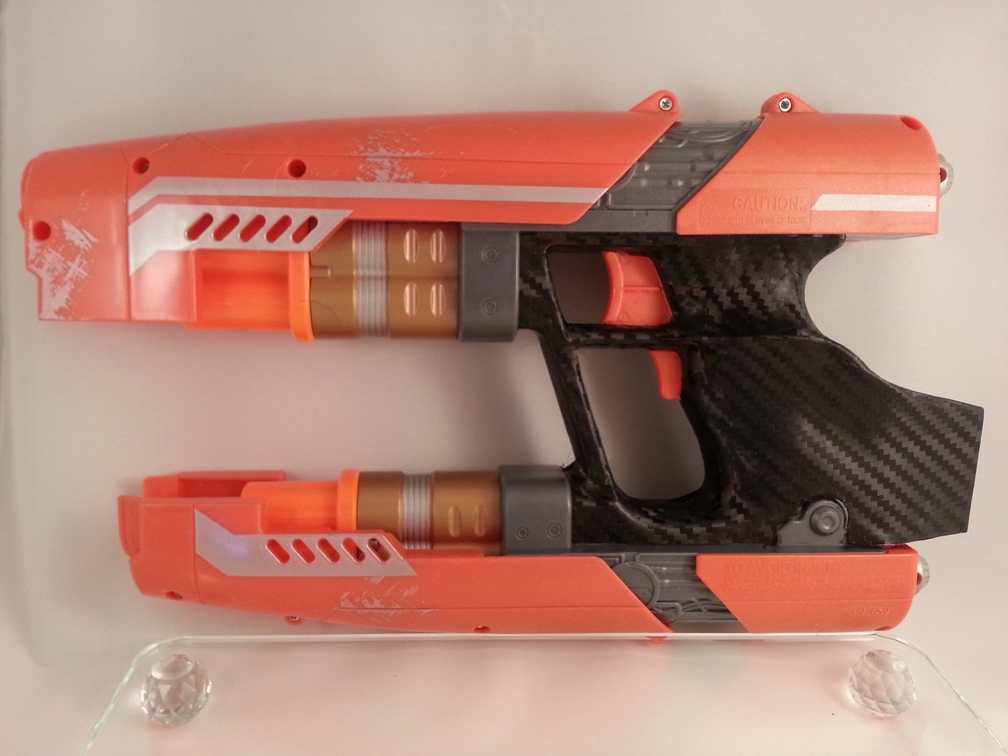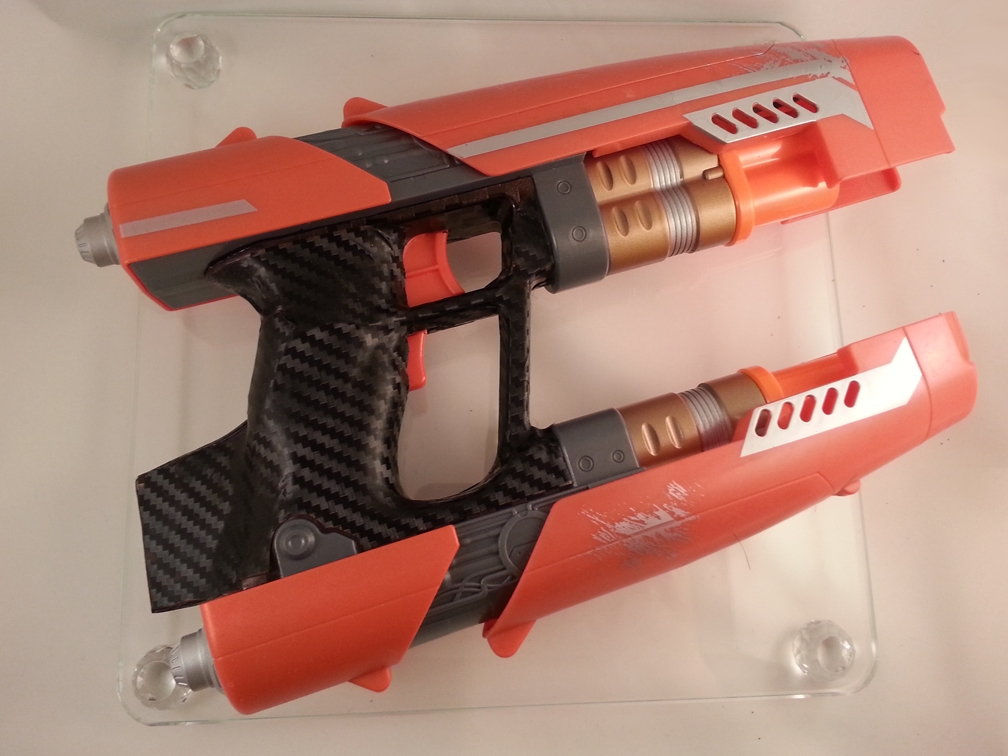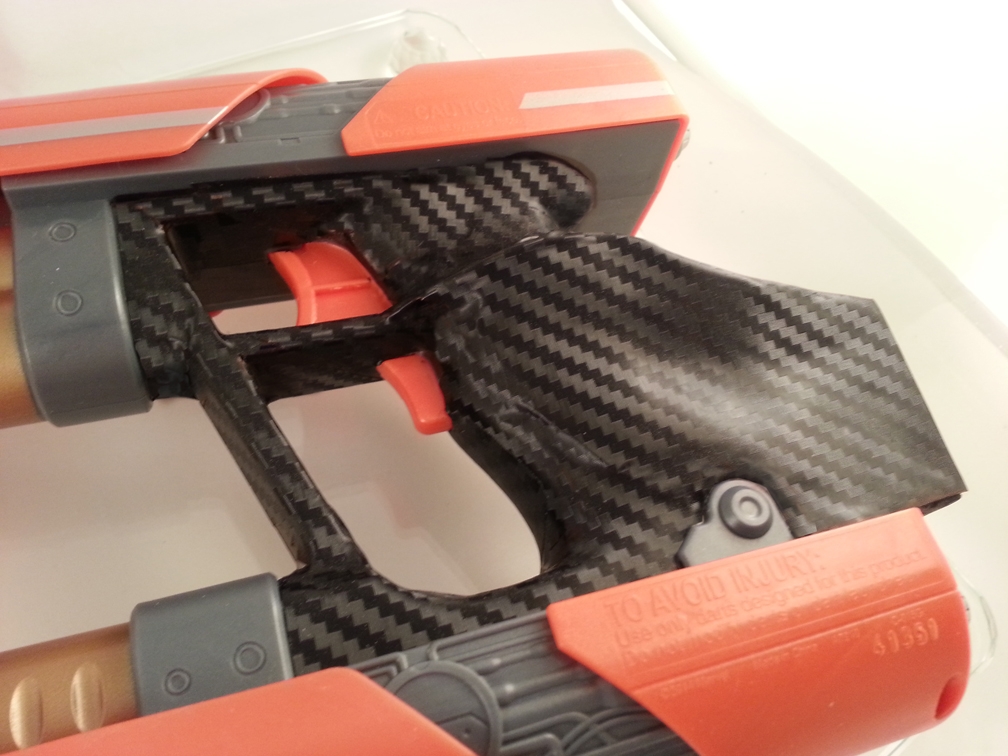 Here is a quick vid to show how the raw cast snaps into place (no glue required). I'll also include enough carbon fiber material to wrap both grips as shown above.
You will need a heat gun like this one from harbor freight to achieve an optimal wrap:
http://www.harborfreight.com/1500-watt-dual-temperature-heat-gun-572-1112-96289.html
This was actually sculpted about 6 months ago. I've only molded and cast the grip for the right blaster so far. I still need to sculpt the left grip.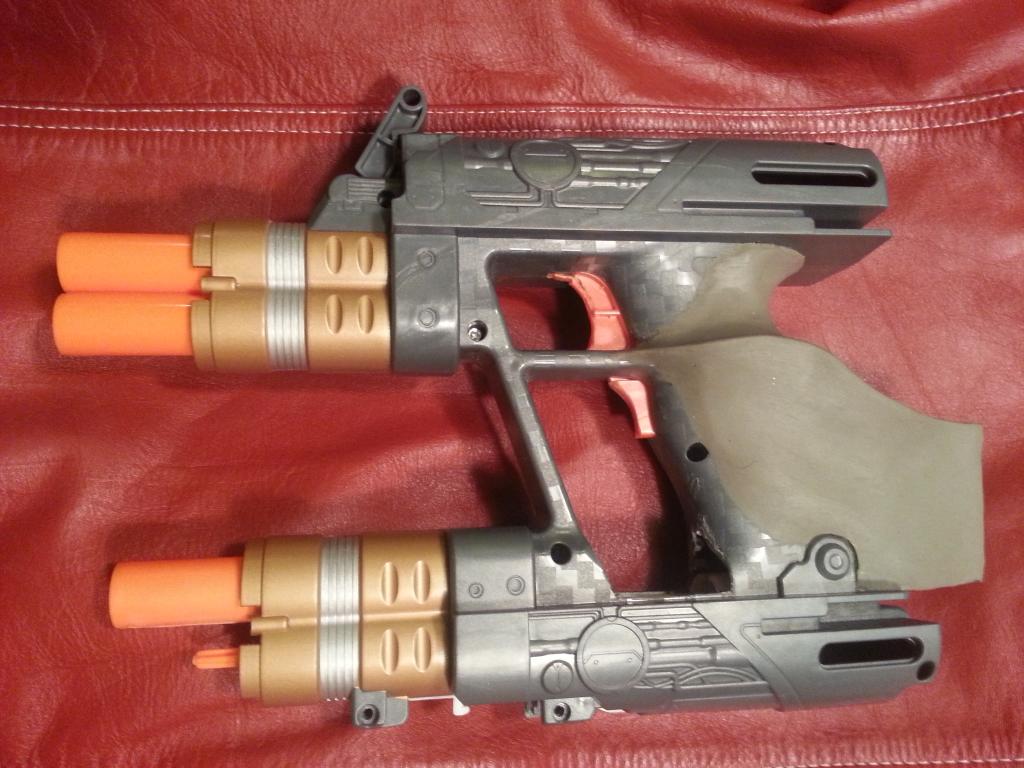 I'll post some more pics in a bit.
Price will probably be somewhere around $55 for a pair of grips including the sheets of the carbon fiber wrap (I haven't finalized this yet though).
Let me know if your interested via this thread.
INTEREST LIST:


80sKIDAutoman
Risu
Ninead
hazardjsimpson
njakus29
Taff83
hikz
M Constantine
Warrior Po8
Yrien
NACZ3
grudgehammer
mierax
GCarnevale
Johnnyfl
Max Jenius
hello
Firnatine87
justanuthercap
Trout
yankyfan09
hound97
Trout
Staar Lord Maan
bigkilo
All The Man Jr
Chris27989
medic2410p
tmax
phoenixinflames
Last edited by a moderator: