OK, I finally have the free time to get this up. I'm offering the components for very accurate Star Lord eyes in kit form. They consist of laser cut and engraved lenses, 3D printed eye sockets from Shapeways, and an accurate LED strip for each eye with wires soldered on. All you need to complete the kit is a 9 volt battery and a connector for it. I won't be soldering the battery holder onto the eye wires because different people will want different lengths of wire, but I will post detailed pictures on how the wires should be soldered. For those who haven't been following this in my build thread, the lenses are engraved with an accurate pattern and the the blue is color matched to the real helmet. The blue lens also cancels out all red light, so the LEDs right in front of your eyes not only DON'T blind you, but you can't see them at all when you're wearing it.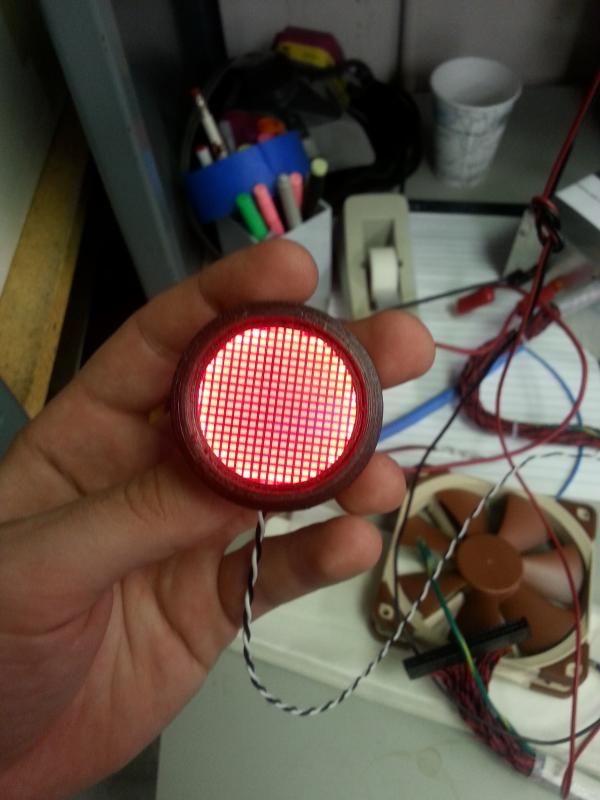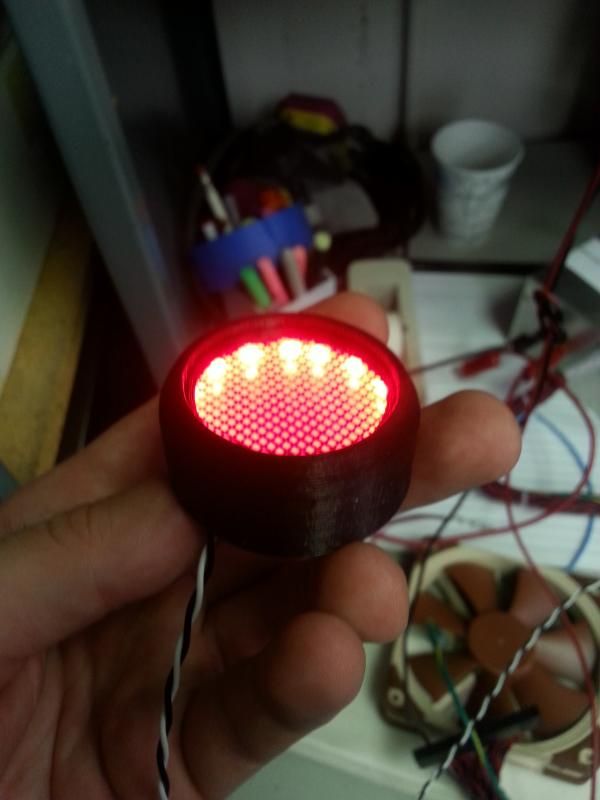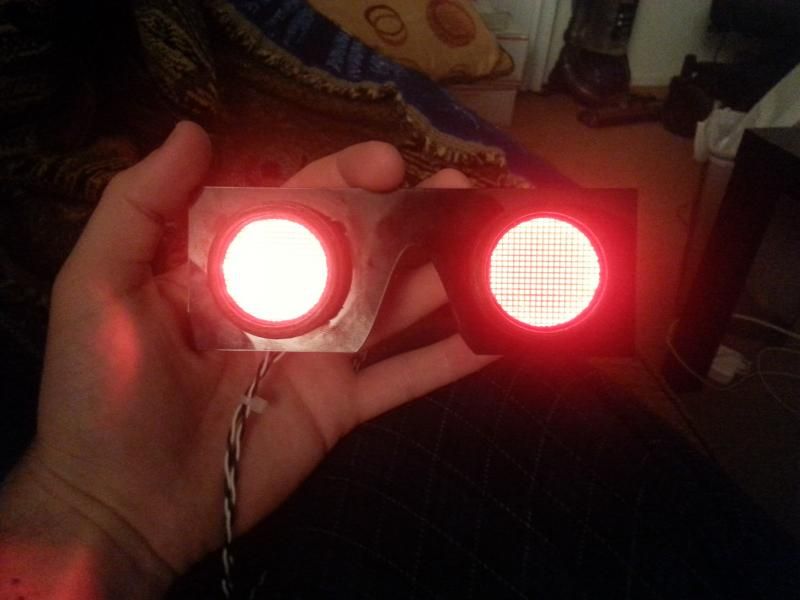 (Please note, the black lens frame in this picture was just something I mocked up for the prototype, it's not part of the assembly.)
Here are the instructions for installing your kits into your helmets.
https://www.dropbox.com/s/9tjfgdfn09n2ikk/Eye Socket Instructions.pdf?dl=0
I will be producing the lenses myself and cutting the LED strips to the correct length and soldering on the wires.
Lenses (two blue and two clear), and two LED strips: $20
Please post in this thread if you're interested, and which helmet you want them for. If it's a helmet other than the MDuckett, please provide accurate dimensions for the eye socket in your helmet. The fit has to be very close, so measure carefully. Once I have measurements, I'll make a new listing on Shapeways for that type of helmet.
Last edited: