Well-Known Member
RPF PREMIUM MEMBER
I created my version of the Star Lord Blaster from Guardians of the Galaxy Vol2. They are a resin cast from molds i made of my 3D printed master parts. I created 3D models from scratch using reference photos that i show below. My blasters come completely finish and will not be sold as kits. Each blaster has the removable power cell that does light up once they begin to eject from the blaster, check out the video below. My power cells are resin cast but i will be in the near future creating aluminum versions and once i am finished with them i will discount those to anyone that has purchased these blaster. You can get the size from the photos i provided below on a 1 inch square cutting mat, they are about 12inch plus x about 6.5inch wide. They weight about 1.7lbs each. I am looking at doing a Limited Run of about 5 to 10 sets.
I do have (1) one set finished and ready to ship to the first person wishing to purchase them.
$550 plus Shipping cost, US only
PM me if you are interested or for International Shipping
Here are some photos and a video of the blaster.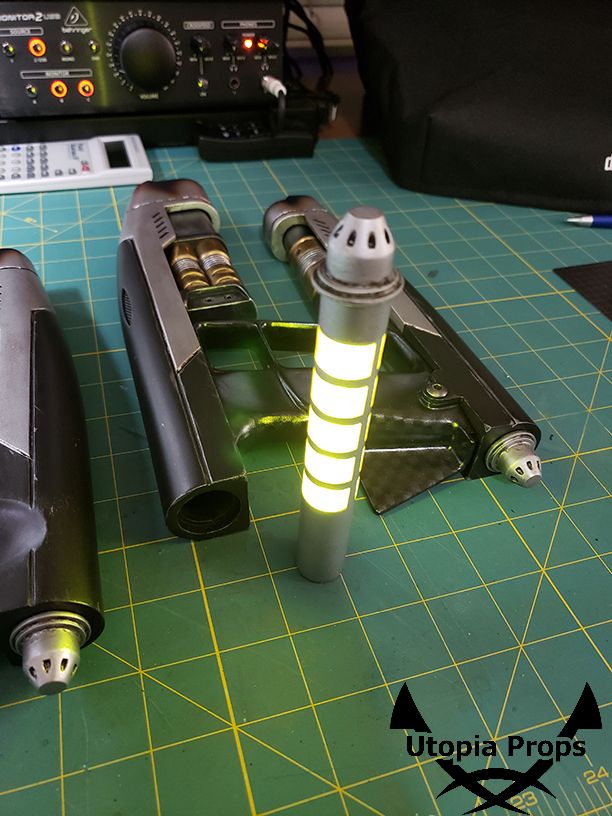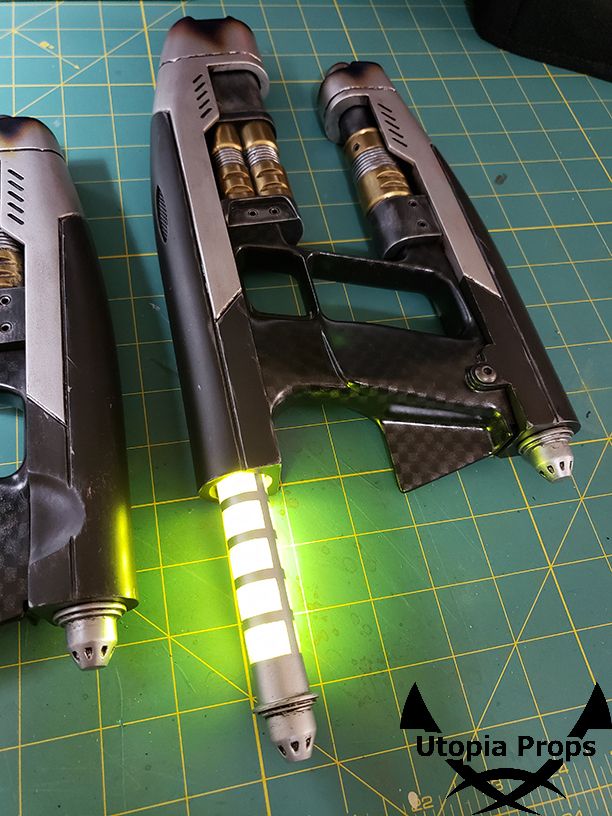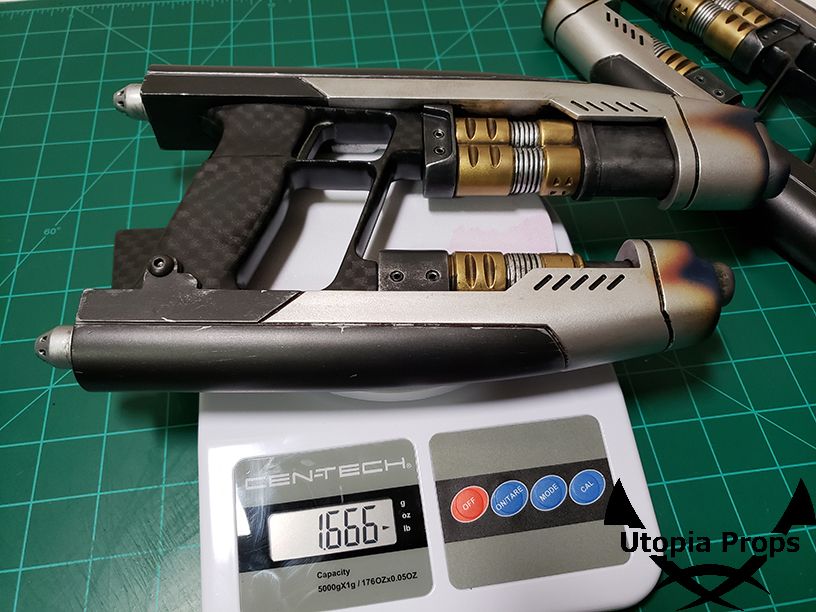 Here is some of my reference photos i used in creating my version of the blasters.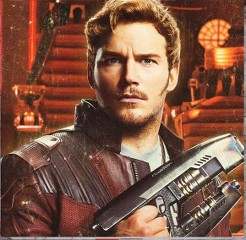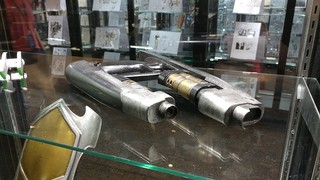 Last edited: