Thought it was time to introduce the latest project. Been tinkering on it a while, but at a point where I've had a few folks asking about it. My intent was to make this as close as possible to recreating the original filming model as it looked back in '77 rather than how it looks today, quite heavily changed since it's original look. I haven't completely decided on how I'll tackle the Starboard side - to be 'true', I'd have to leave all the superstructure on that side 'blank', and put a hole/pipe through it. A buddy suggested just replicating as close as possible the details on the port side to the SB, rather than putting in the chunky details there today. So I'll get back to that later. In the meantime, here's some pics of the progress. I've recreated the 'X' antenna array as close as I think one can get to the original configuration thanks to the help of some great friends! I also restored all the level of detail on the 3x Cannons and the 'special' bigger cannon. The superstructure has a myriad of parts that have since been removed and/or moved to the SB side. I really like these plant-ons they originally did, it just seems to bring more detail to the model. I've also been working hard recreating the hull 'trench lips', making a few custom mods on the details, but also placing almost all the original small greeblies all along the way.
So all that said - here's some pics...
Added all the little styrene strips/chips - I'll be making a V2 as this one needed to be shaved down a bit.
With Primer on base, and detail parts added.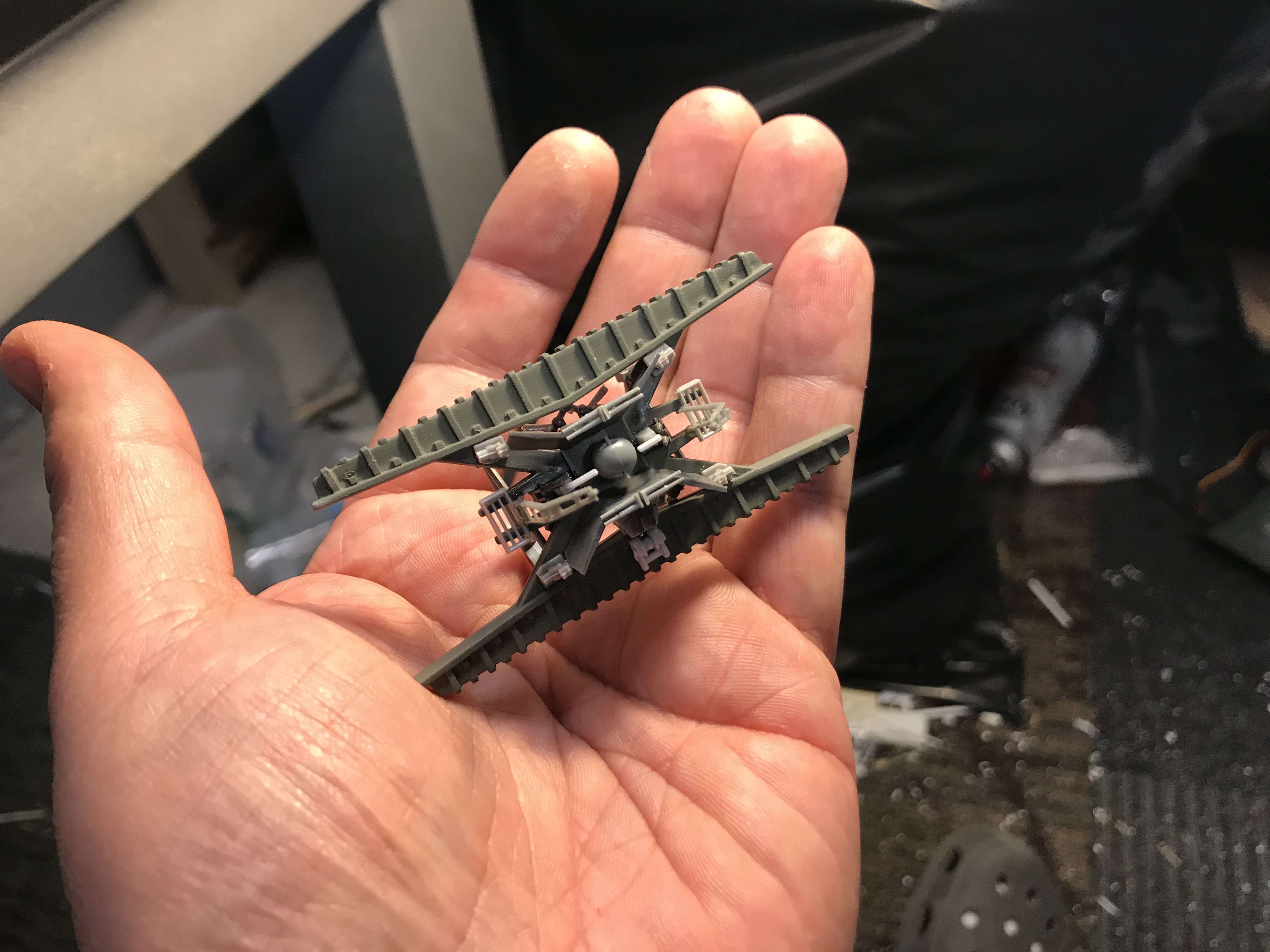 All painted up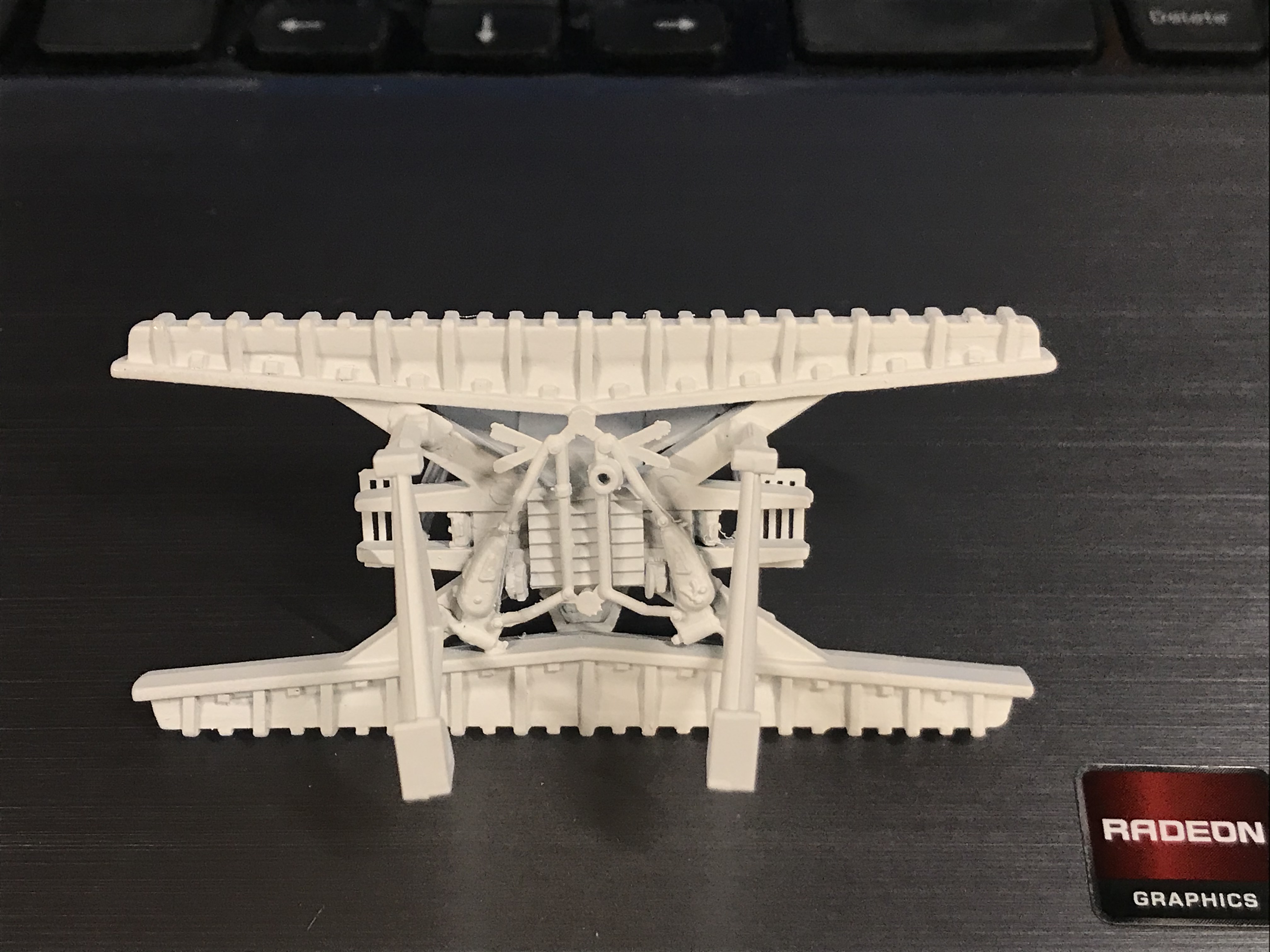 One of the 3 guns for port side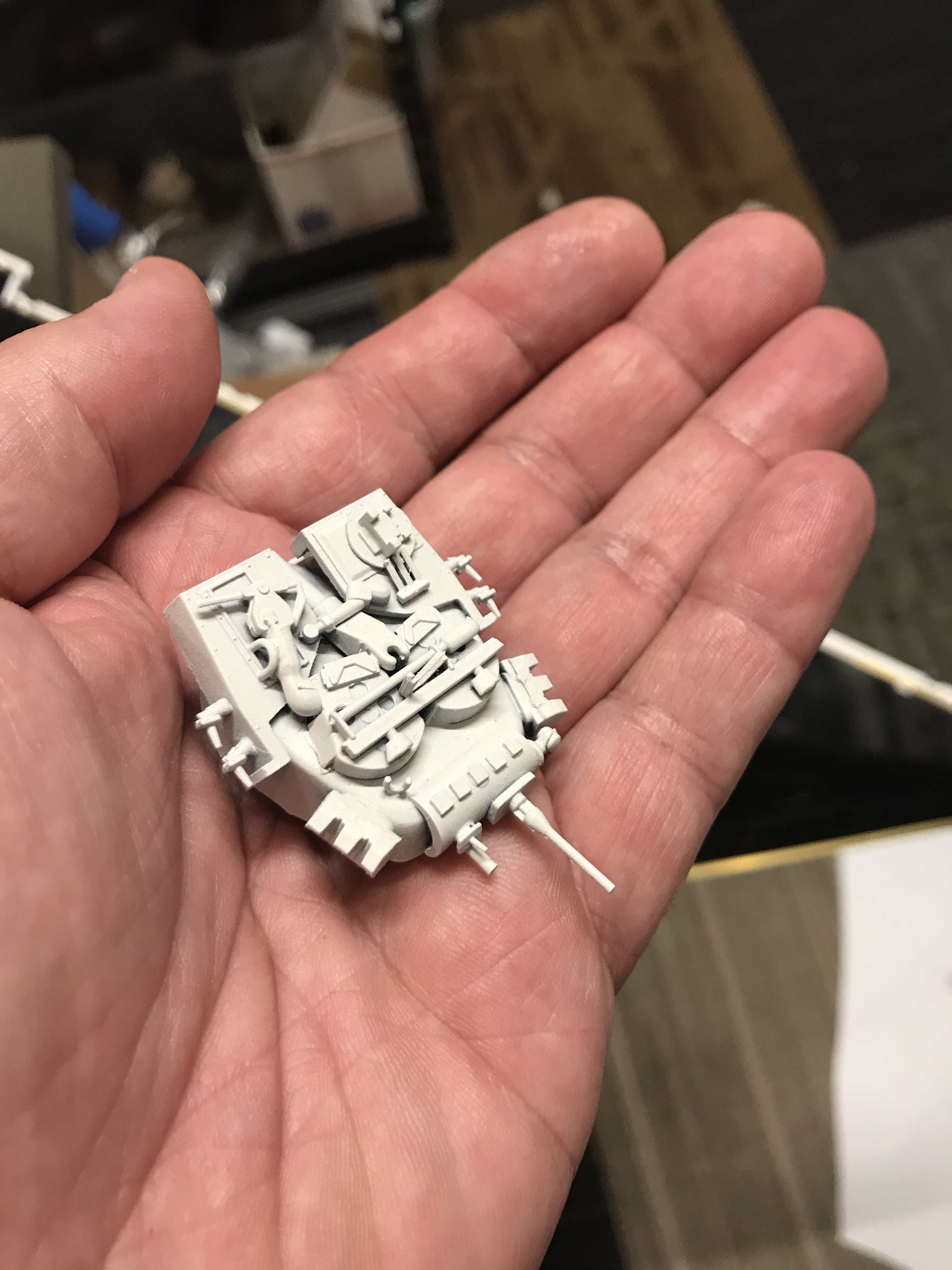 The bigger 'special cannon'
Cannons mocked up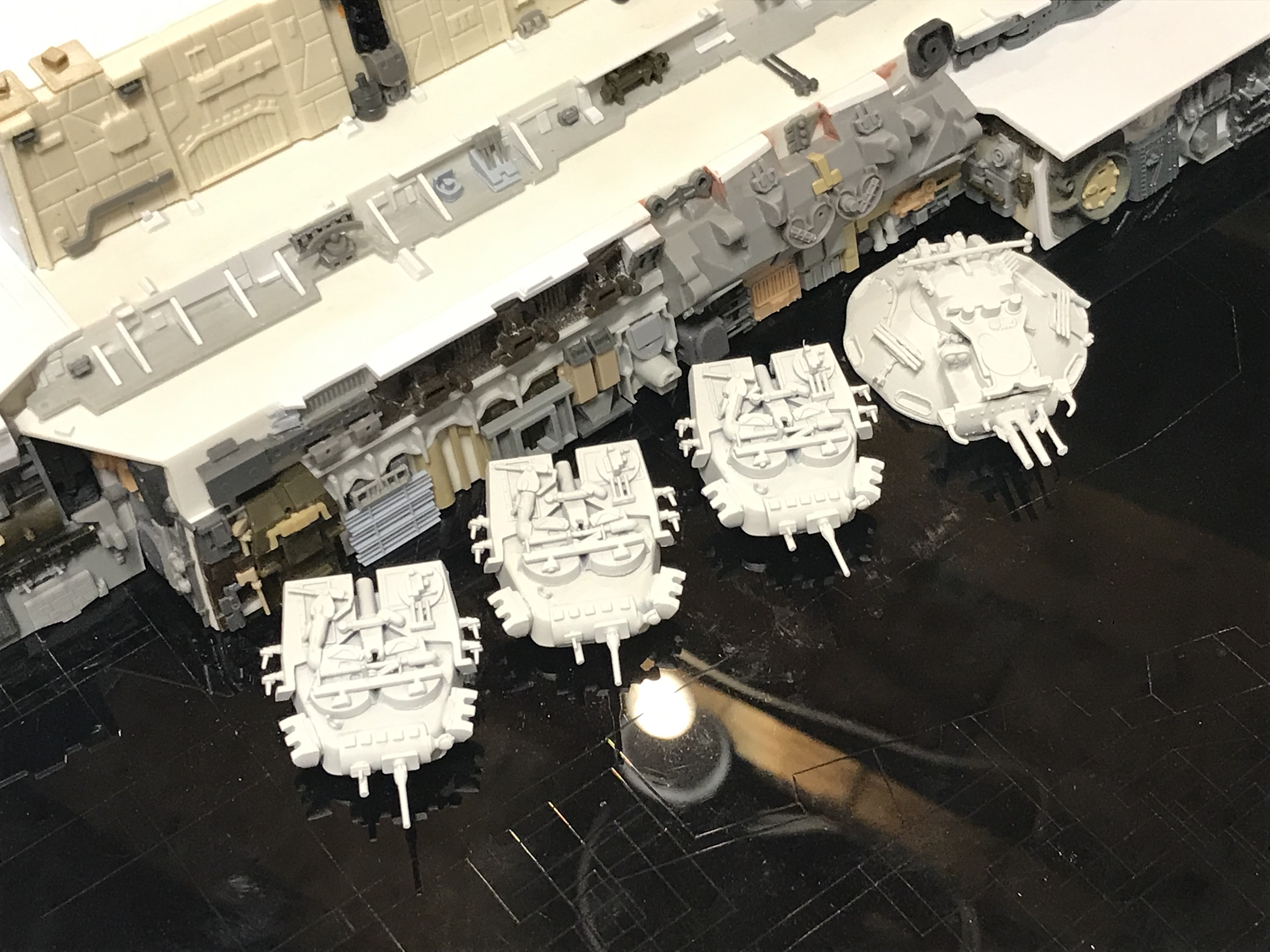 Test fitting