While at WonderFest this past weekend, I met some new and talented friends who had an amazing display of studio scale models they had built (links to photos elsewhere on this site). I had brought my star destroyer (in progress) to show my good friend Charles, who had seen the real deal just recently. He and my new friends were kind to invite me to display it with their pieces. I'm happy they did, as this allowed Lorne Peterson to see it, which is quite a dream-come-true for all of us, I'm sure.
I had posted my progress at Studio Scale Modelers, but was then invited to post here as well. So, here's what I have to show...
I actually started the bridge in 2008. I was determined to use as many original kit parts as I could find. After I built that much, it sat in a display case for a couple of years. Then earlier last summer I decided it was time to continue by creating patterns for the superstructure.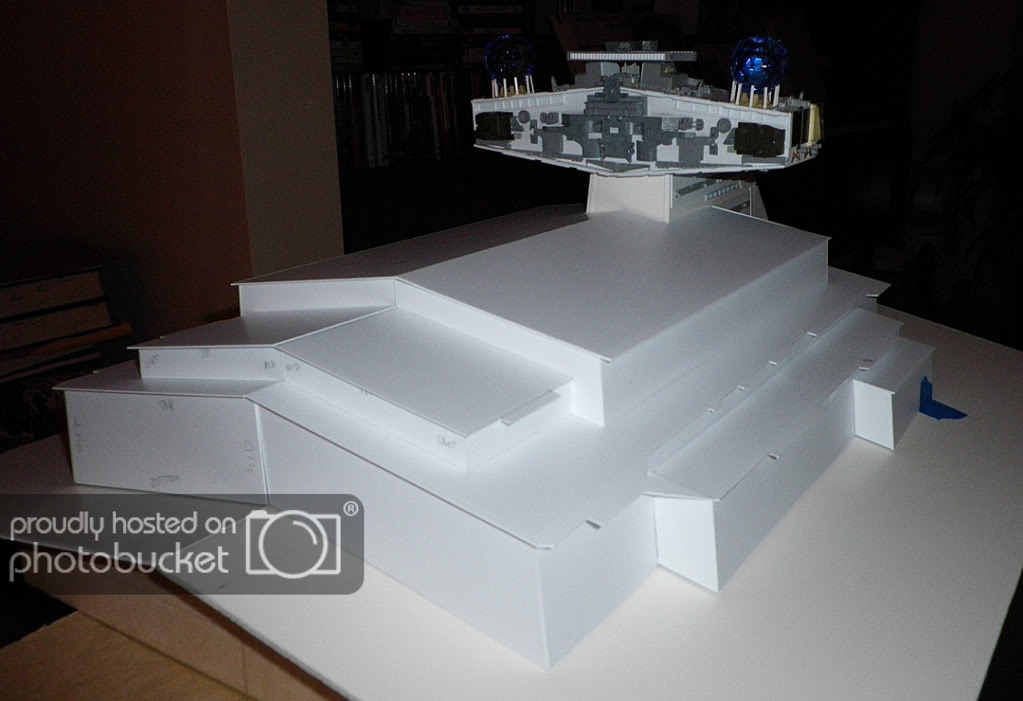 I started detailing it with the few parts I had.
Realizing that it would never get finished if I searched for every last part, I decided to be creative with kit bashing.
I decided that since this is my 3rd SD build, I wanted it to be much more accurate. However, I want it to be so in proportions more than detailing. So I call it A star destroyer, not THE star destroyer.
So, I detailed the sides with whatever parts I had on hand.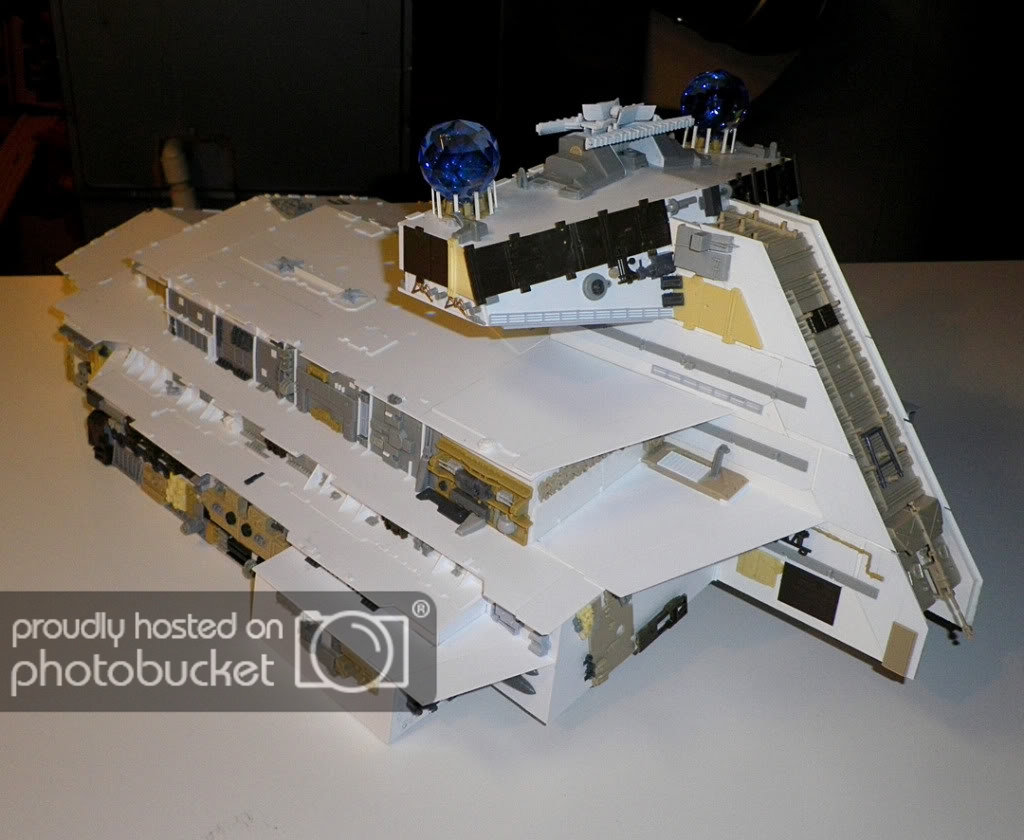 At one point, I set it next to one of my 3-footers for size comparison.
Seeing it like this makes me want to do this one right.
Then came the time to prime it.
Then the white paint.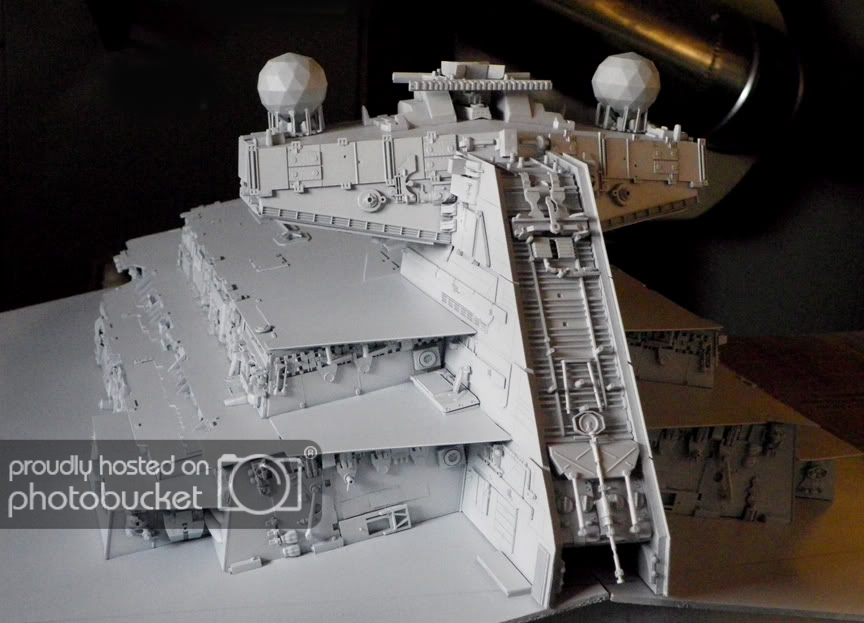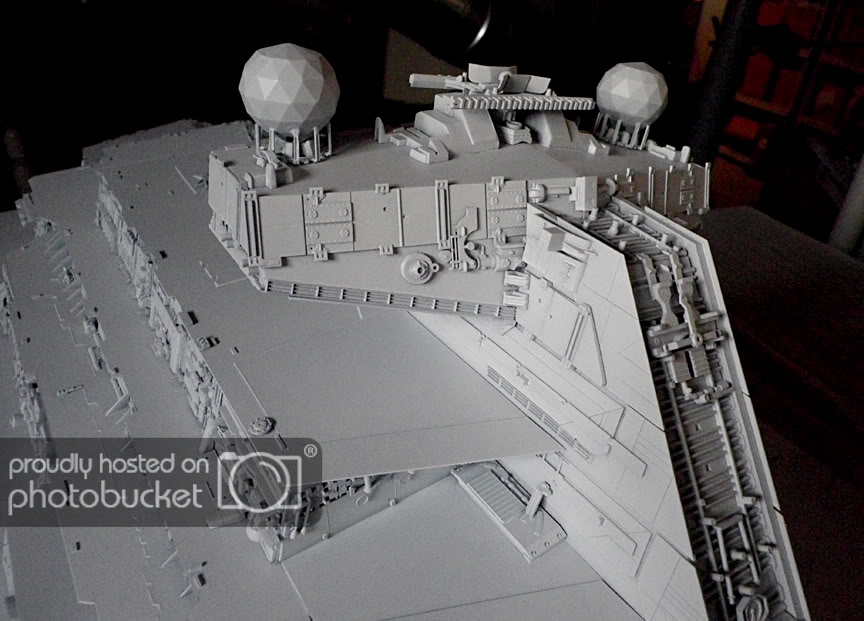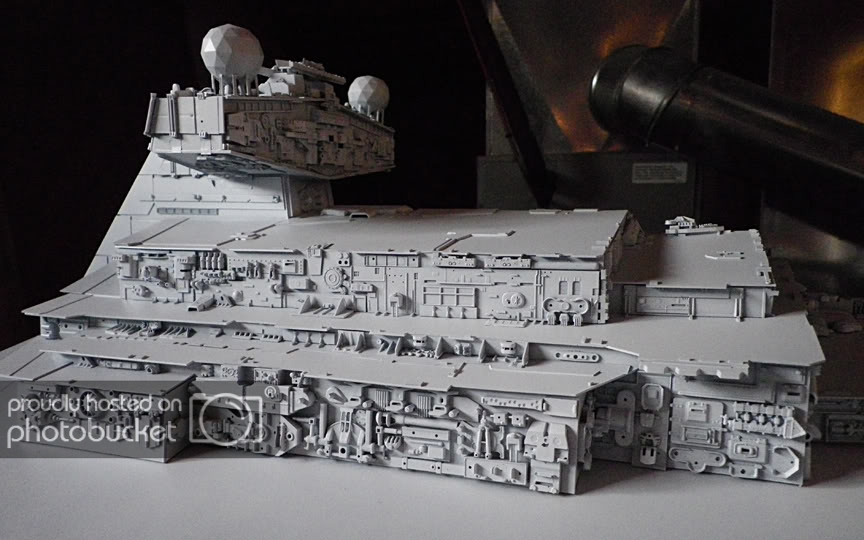 Then the panel lines.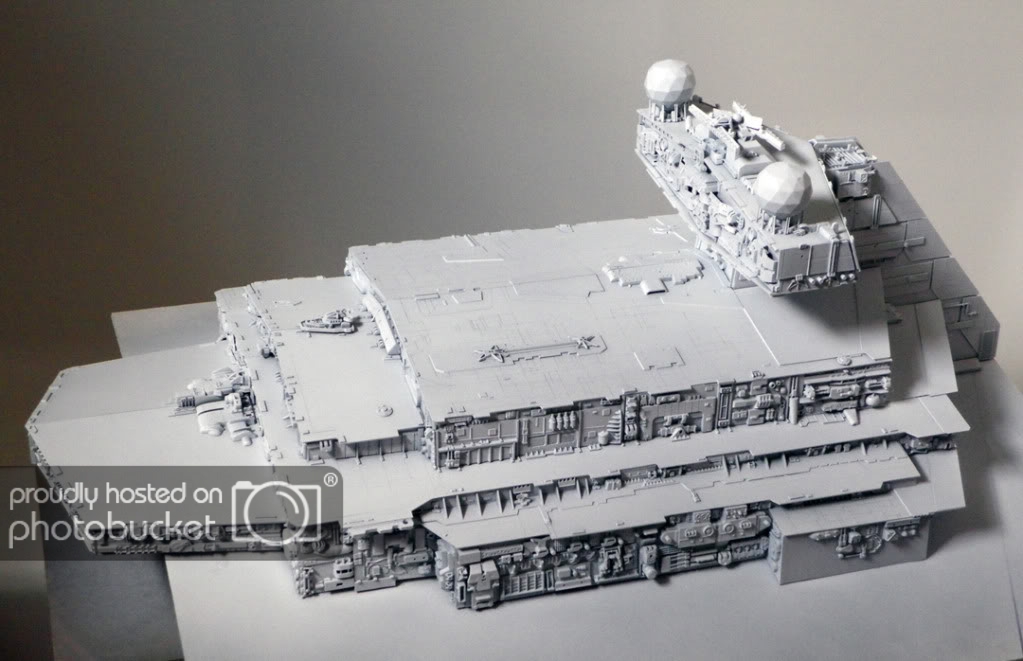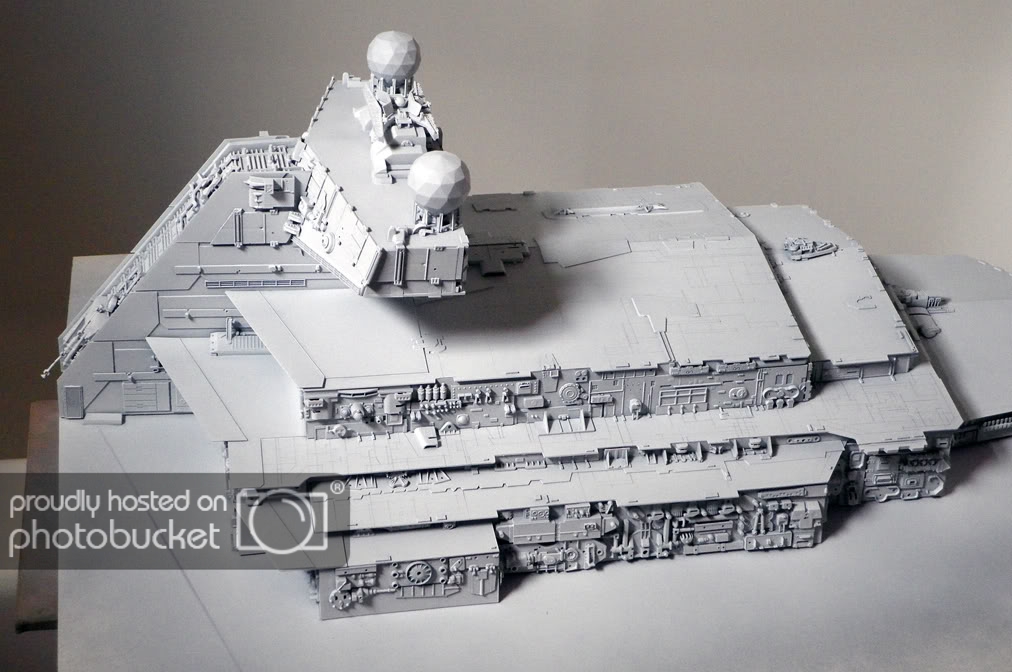 Then it was off to WonderFest with it.
I still am waiting for the last few parts to complete this portion of the ship. Until then, I have begun planning for the hull patterns.