Sr Member
RPF PREMIUM MEMBER
Hey all,
I've been looking for a better way to display my Blade Runner gun at an upcoming Con, so I whipped up a simple stand. I've 3D printed a couple iterations and have come up with something that's simple and functional.
The 1st pic is my working prototype, but I've decided that it needs a plaque. So I'm working with an engraver to come up with a cool little plaque. It'll say Blade Runner or Steyr-Daimler, whatever looks cooler.
It works with my 3D Printed Blade Runner kit and should work with almost any other replica.
I'm hoping to keep the price around $40 - $50, just depends on what the engraving ends up costing. It'll be 3D printed in translucent plastic with a laser engraved metal plaque.
Let me know if it's something that you'd be interested in.
Thanks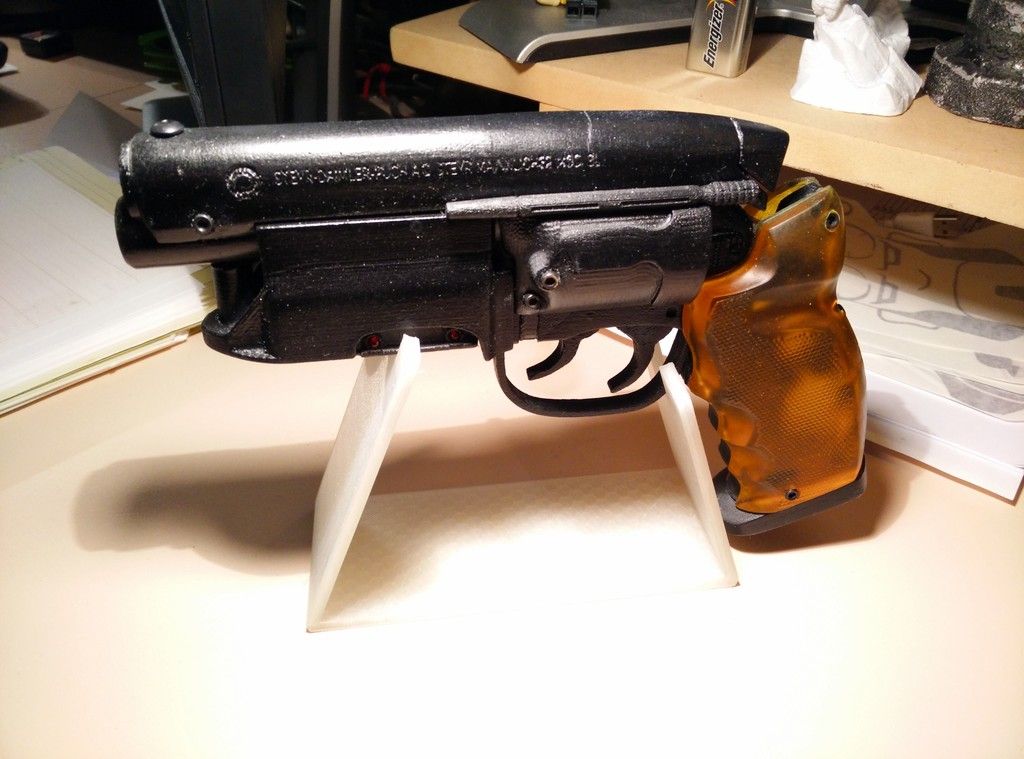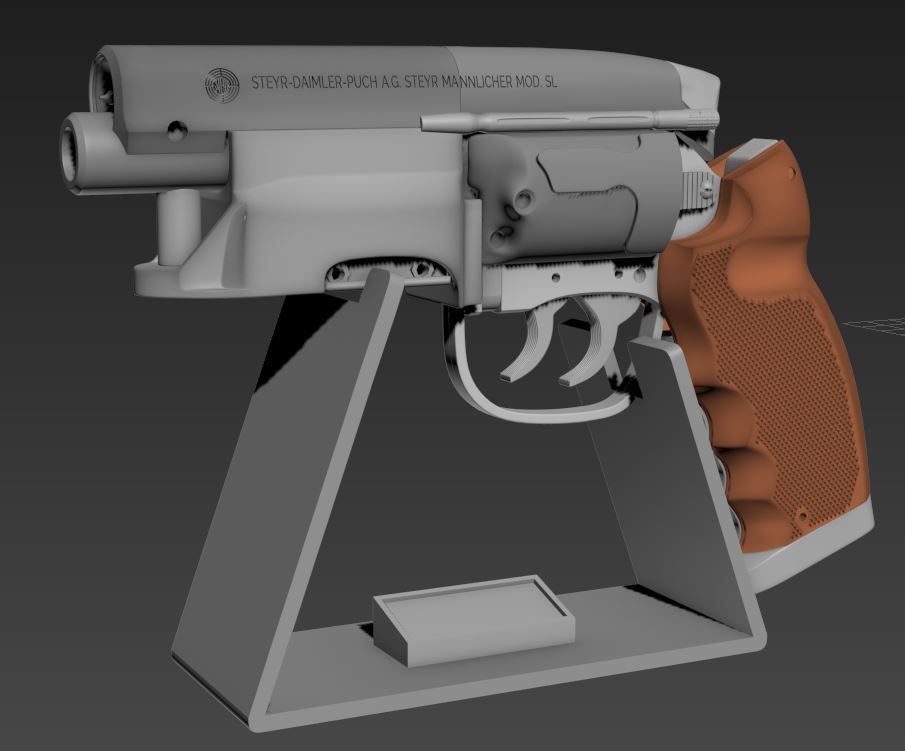 Last edited: