FInally it's HERE!!!, my order was placed when it first came out in march.... gotta say it's my first sideshow piece and this thing is bad ass.
the detail steve sculpted on it is amazing, the story he generated on it is what drew me to it...yeah i know it's not a movie piece but i like outta the box thinking.
The base color is a nice gun metal. the weathering is kinda ehhh. but to be honest i doubt the folks who painted it in china knew how to really do it. Aside from that...the piece is worth the wait.
it sits on my desk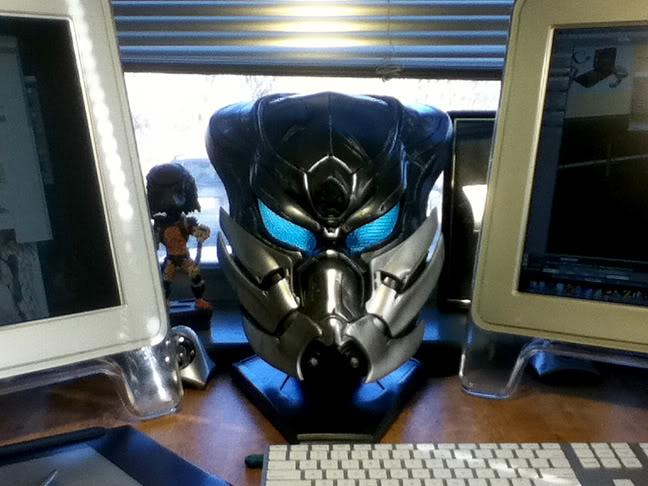 now that this piece is here i want to start building a suit around it...wish me luck