I don't post much but I always like threads that get to the point so I shall endeavor to do the same: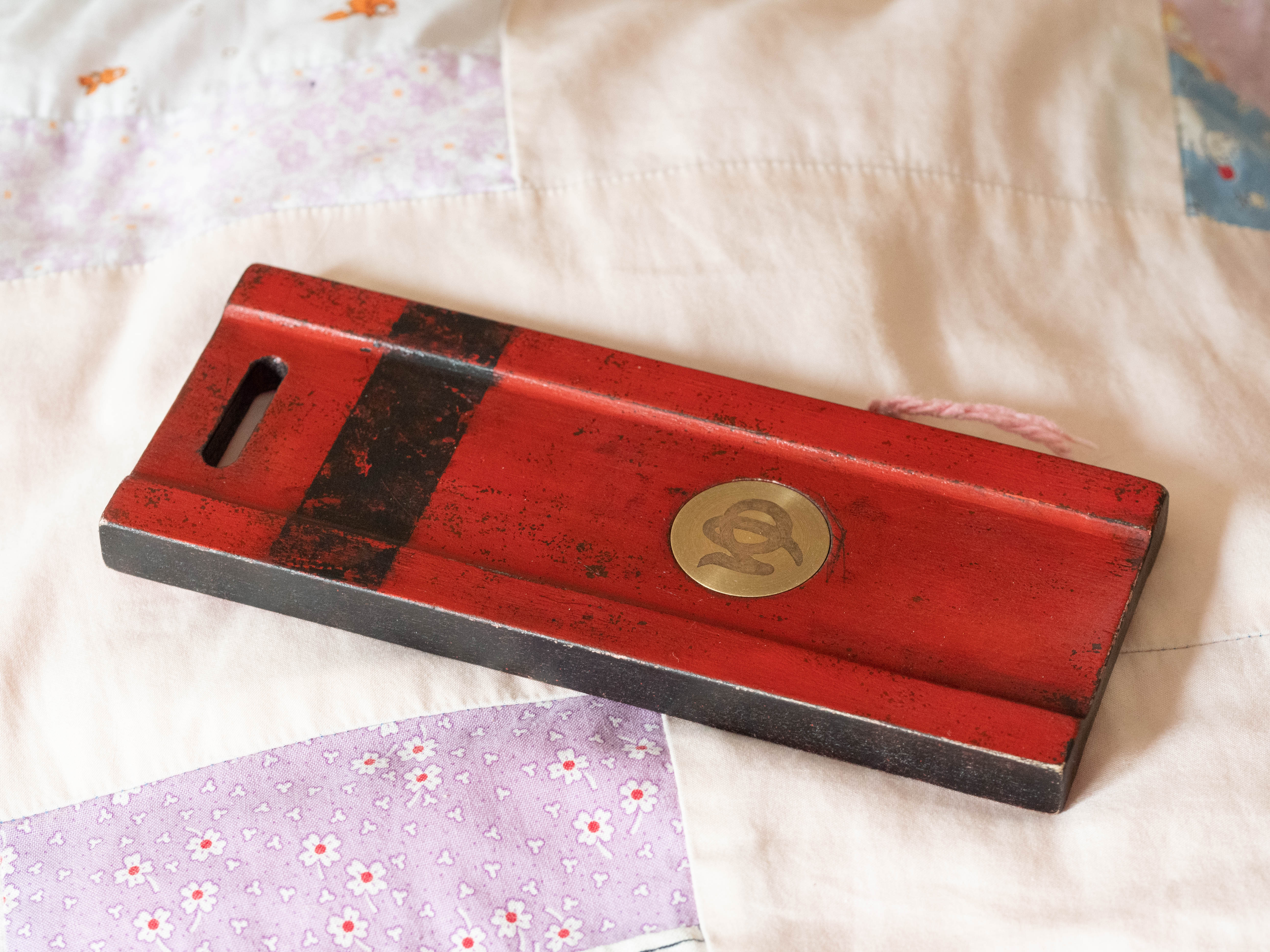 This is one of those things everyone and their grandmother has made, but I wanted to extrapolate from the cel and produce something more artifact-like that looked like it had been around and seen some things. Unspeakable things.
While there's no hope of consistency in hand-drawn animation, close ups of these iconic tokens show that they are not rendered as flat planks, but have a sort of I-beam profile to them--probably makes them easier to hold on to with wet, slimy hands.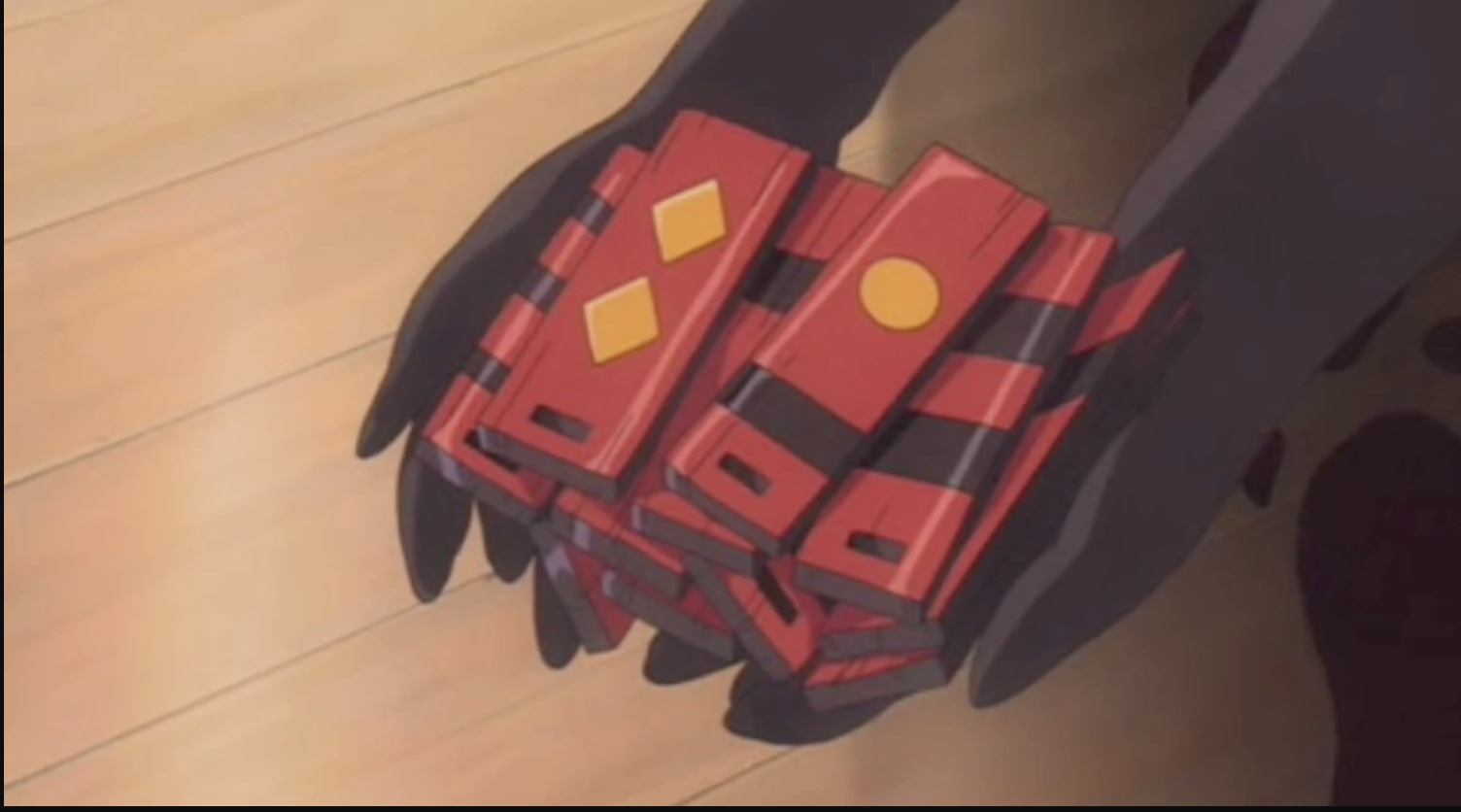 With that as a reference shot I took some measurements and planed out a bit of garden variety maple stock down to 12mm, fired up my Shaper Origin and cut the rough blank out. The inner hole inside the inlay pocket looks like it came from a forstner bit but I really just removed a little material there because I knew I was going to drop a piece of electroetched brass in there and I like to leave a little nub on the back of the piece that I can clip electrodes to.
I then found some samples of real Japanese lacquer pieces for paint job inspiration and found that this piece summarized just about everything I was hoping to achieve.
With that in mind I whipped out the airbrushes and layed down a couple heavy coats of Vallejo black primer and gloss varnish. On top of that went a layer of Vallejo chipping medium, and then on top of that went many, many coats of various reds until I was happy with the general appearance. Then I soaked all that in a bit of water and set to scrubbing up the chips. Because the red was so thick it took quite a bit of effort to get any chips to sluff off and I had to resort to a wire brush to get things started. Once I was happy with the wear and tear I masked off the black stripe, added another layer of chipping medium and a layer of black. This thinner layer chipped up almost too well and I found myself having to dry brush some more paint on in spots where I had gotten too aggressive.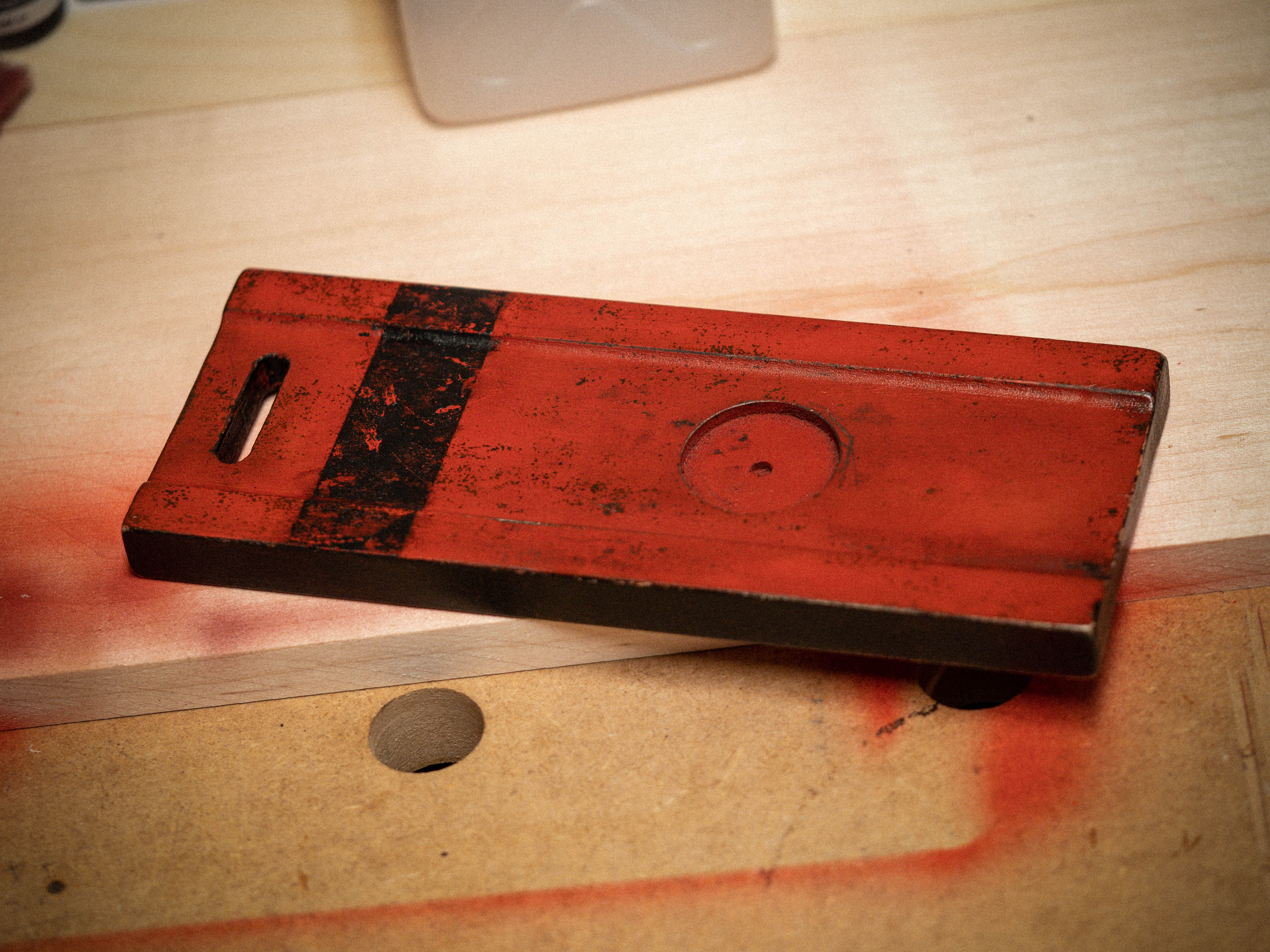 With that done it was time to turn some brass on the ol' Sherline baby lathe.
Made a vinyl mask on my Cricut and etched in a little "Yu" for embellishment with about 21 volts DC and some copper sulfate.
And a dab of hot melt polyurethane holds it in place.
I will probably add a bit more grime around the medallion before I give it to its final owner, but overall I was pretty happy with how it turned out.