Well, amongst the ideas for projects that have been bouncing around in my head for a while, I have been toying around with the idea of doing custom action figures based on the TV show/game
Defiance
. If I ever did do them, the first one I would like to try is a custom Indogene figure. An Indogene is one of the alien races featured in the show. However, after looking at pictures of some of the Indogenes that have been present in the show, as well as how the one featured in the game looks, I realized that there'd be a bit of a problem:
This is a picture of the character of the Indogene Doctor Meh Yewll, played by actress Trenna Keating. Now, as you can see, from the picture. Doc Yewll's species have hexagonal skin pattern. Now, I know the simplest thing to do for a custom would be to just paint the skin white and just leave the pattern out of it. However, it did get me thinking about the question that I'm about to ask: How would someone do a hexagonal skin pattern for a 3.75 inch figure? Or for the six through ten inch figure scales? Or for a 12 inch figure for that matter? Would it be better to do it in paint or as a part of the sculpt? And if you did sculpt it would it be easier to sculpt it by hand or try to find some sort of hexagonal mesh or some sort of textured stamp of some sort that has the pattern at the appropriate size? I know for the 3.75 inch scale, it'd be impossible to have the pattern sculpted (or even painted), while it'd be difficult for the 6-10 inch or 12 inch scale, but I'd like to have my options open. Any ideas are welcome.
Some more pictures (includes other Indogenes):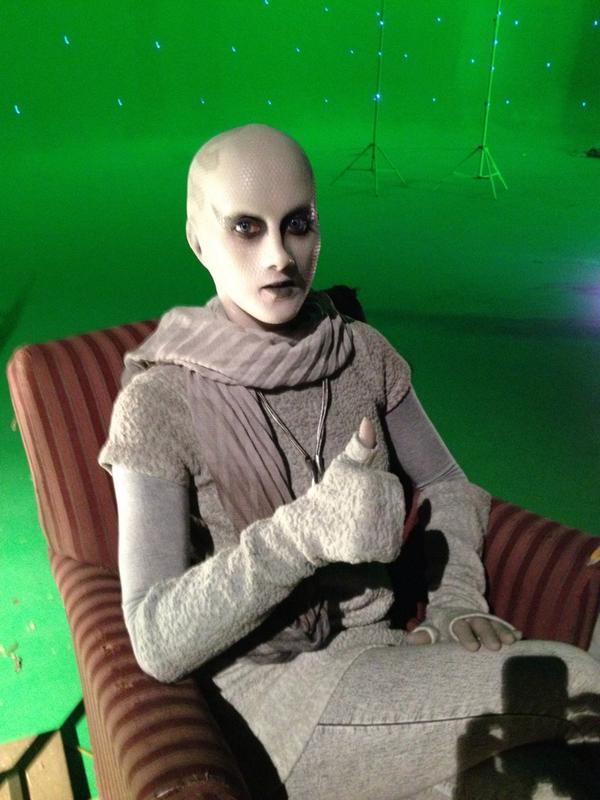 Link to a picture of Indogene Erin Niden from the game.
Last edited: