....I knew there was something I was forgetting..... I didn't put this in the Completed Suits section....
Many thanks to all the folks here on the Lair for the inspiration and the creativity
I started this one back around the end of June last year and finished right before DragonCon in early September.
At DragonCon:
Grabbing a snack in the hotel lobby (mmmmmm, CUPCAKES):
DragonCon parade pic; Matt the photographer sent me a hi res version and link OK:
http://photography-on-the.net/forum/showthread.php?p=8603968
http://farm4.static.flickr.com/3488/389200...30cc35fc9_o.jpg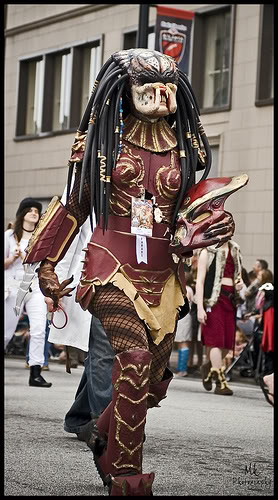 Later on, I added some dreadfalls (many thanks, Bovine13
), pouches to hold my stuff, darkened the cheeks of the mask, and made new toedusters to cover the silver ones attached to the feet.
At Anaheim ComicCon:
hunting:
meeting up with Elder-One:
plugging the latest model of DeLorean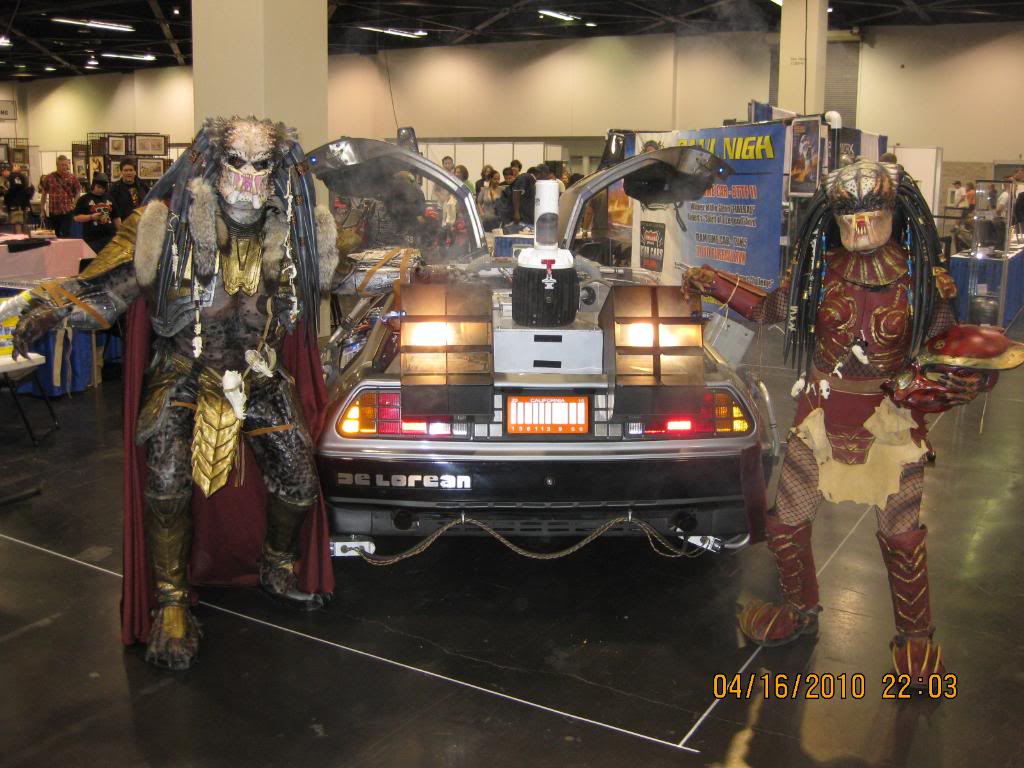 ---
Ei'luj