Hello! I'm currently making a Dark Helmet costume for someone, and thought I would share the progress here.
The helmet is still at the patterning stage, so I'm going to focus on the outfit for now. After a discussion with the future owner, we decided to go for cheaper-looking pleather rather than genuine leather. I raided the local fabric shop and got this: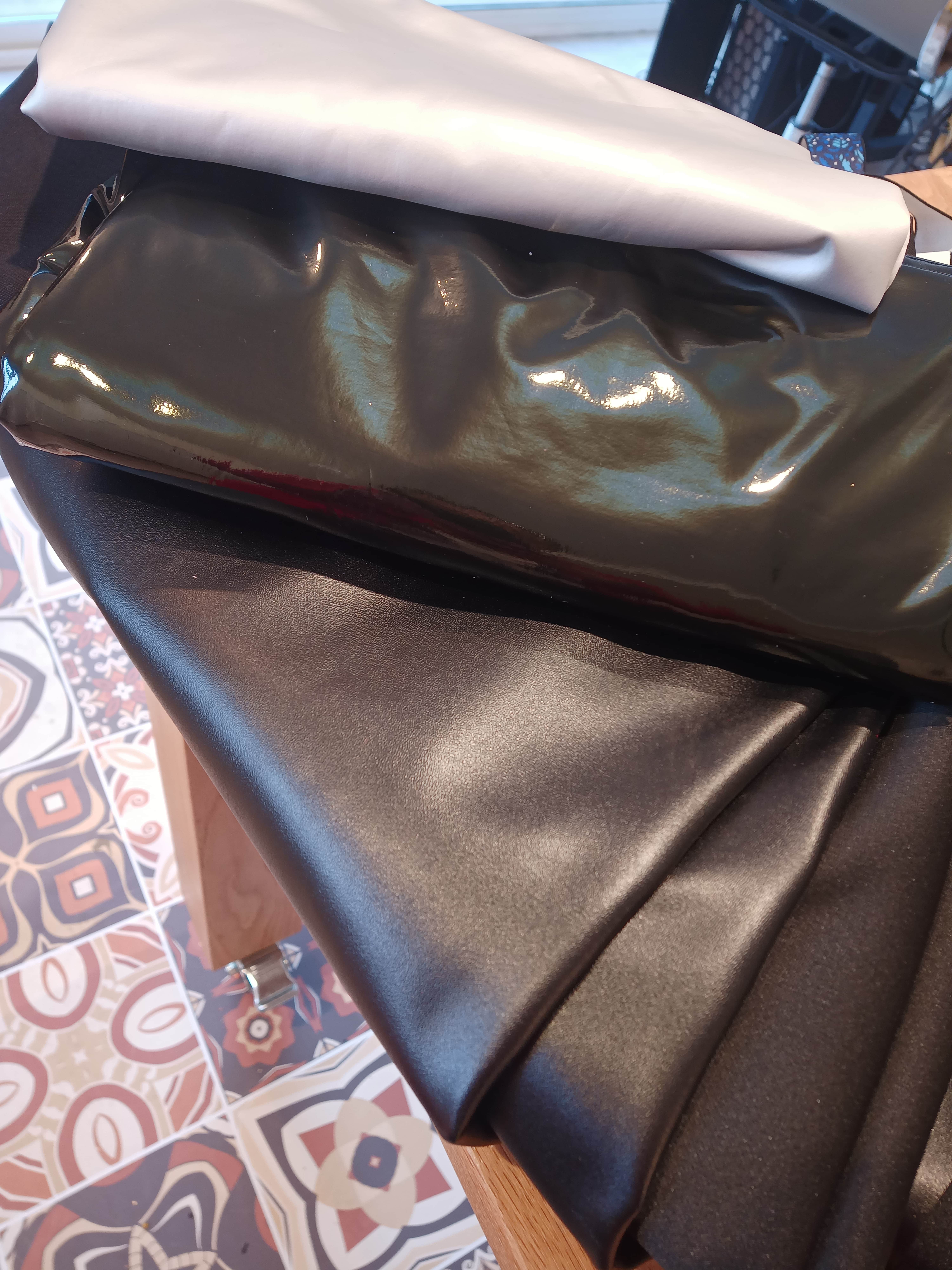 I started with the top, this was a photo of the lining alone (I do not know why I took this one instead of photographing the outer layer of the garment...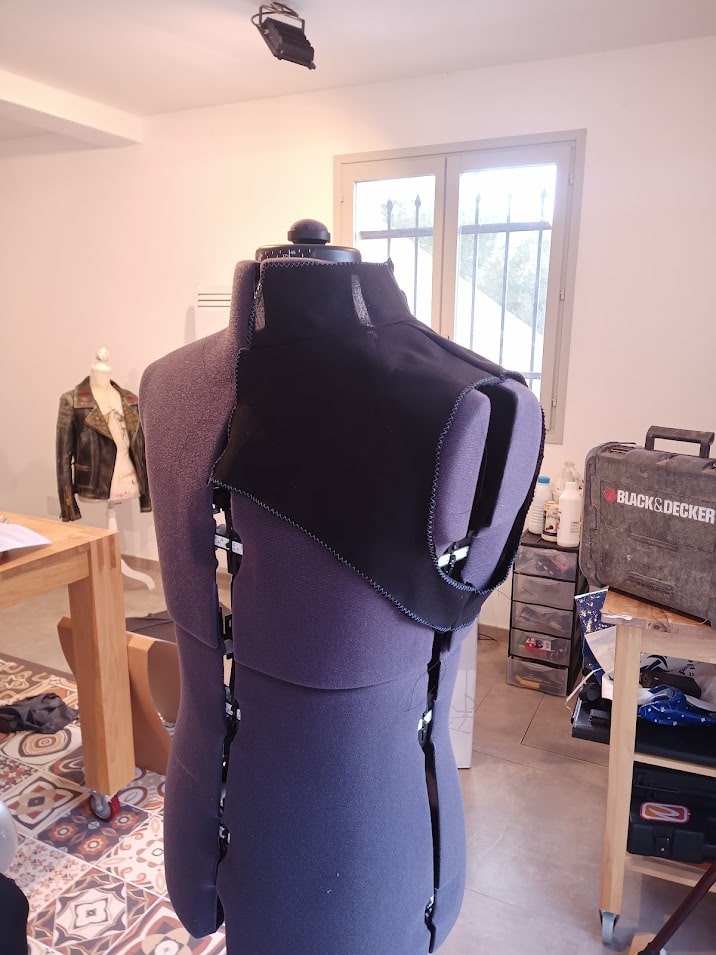 I made the tie at some point, and tried to get the wrinkled look it has in the film.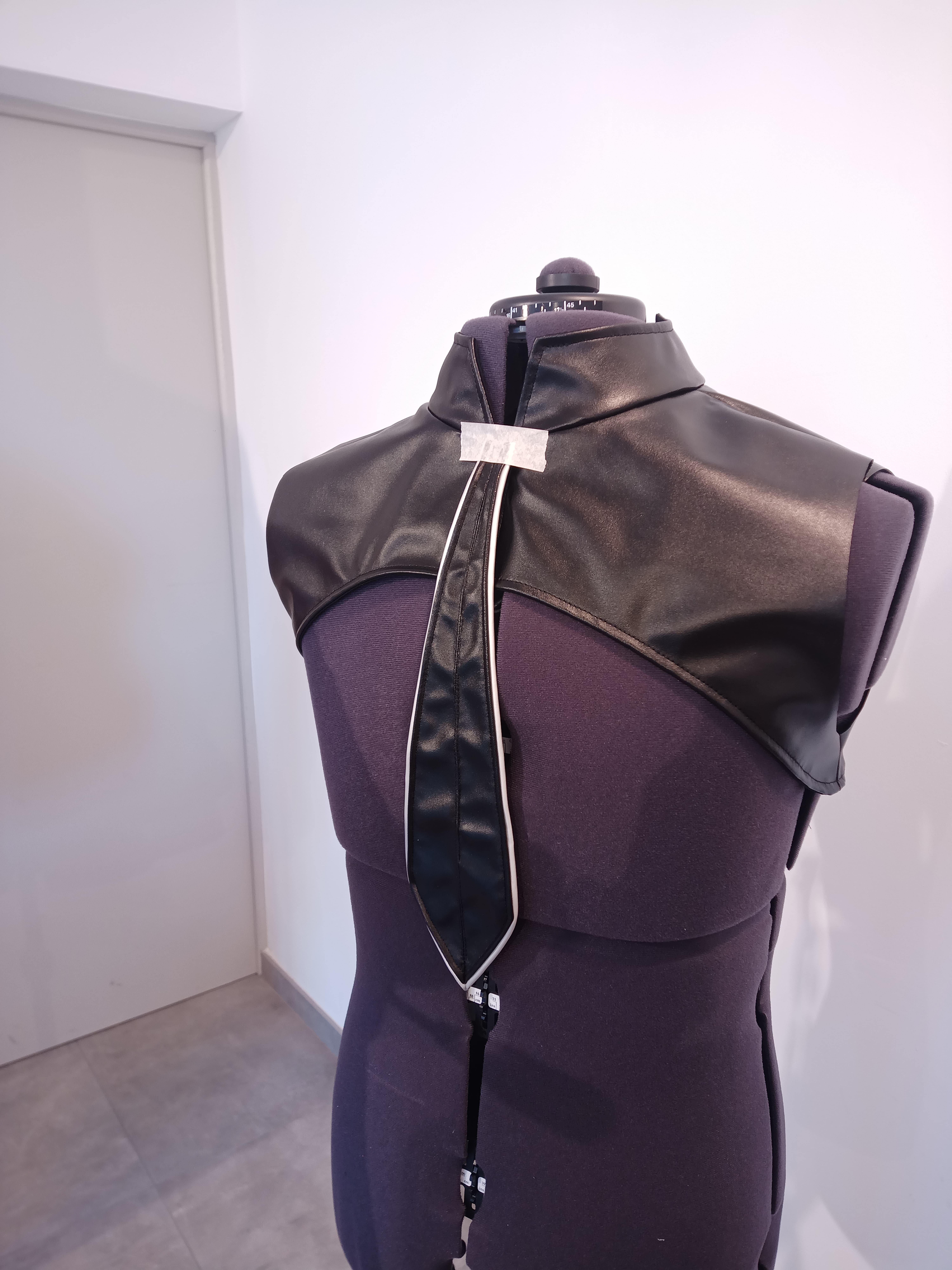 I had enough elements to create patterns for the "balls" and shoulder pieces. This is when the fact that the tie wasn't wide enough started to get obvious...
The studs were another issue, and I considered making them all from scratch. Luckily, I ended up getting 15mm wide pyramid studs from a German seller on Ebay.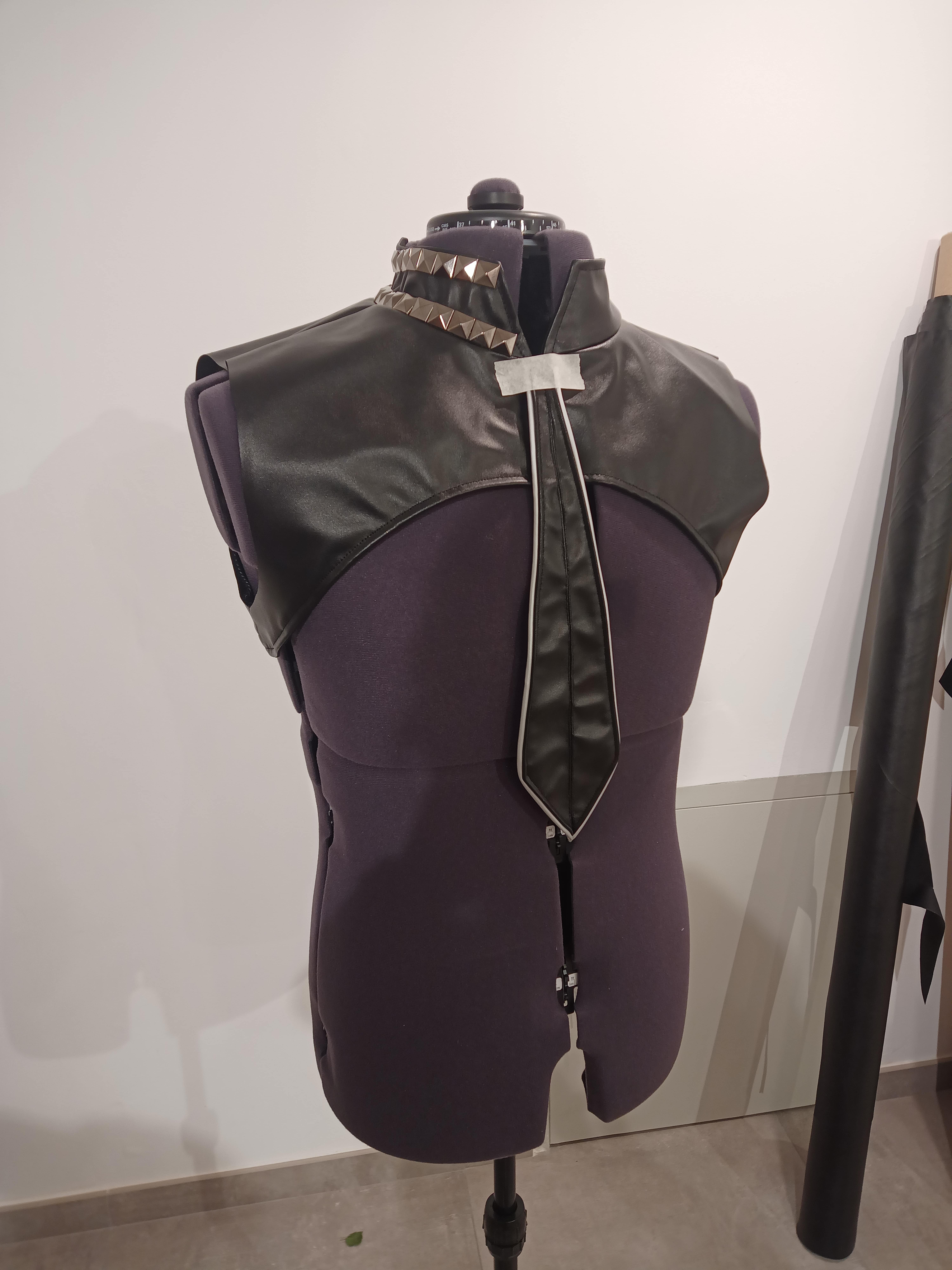 These were definitely too silver. I had hoped dark silver would be okay, since I could not find black ones in Europe. So I took them off and tried a few solutions, such as nail polish and car lacquer.
I put the studs back in. It wasn't optimal, but it was already less disturbing.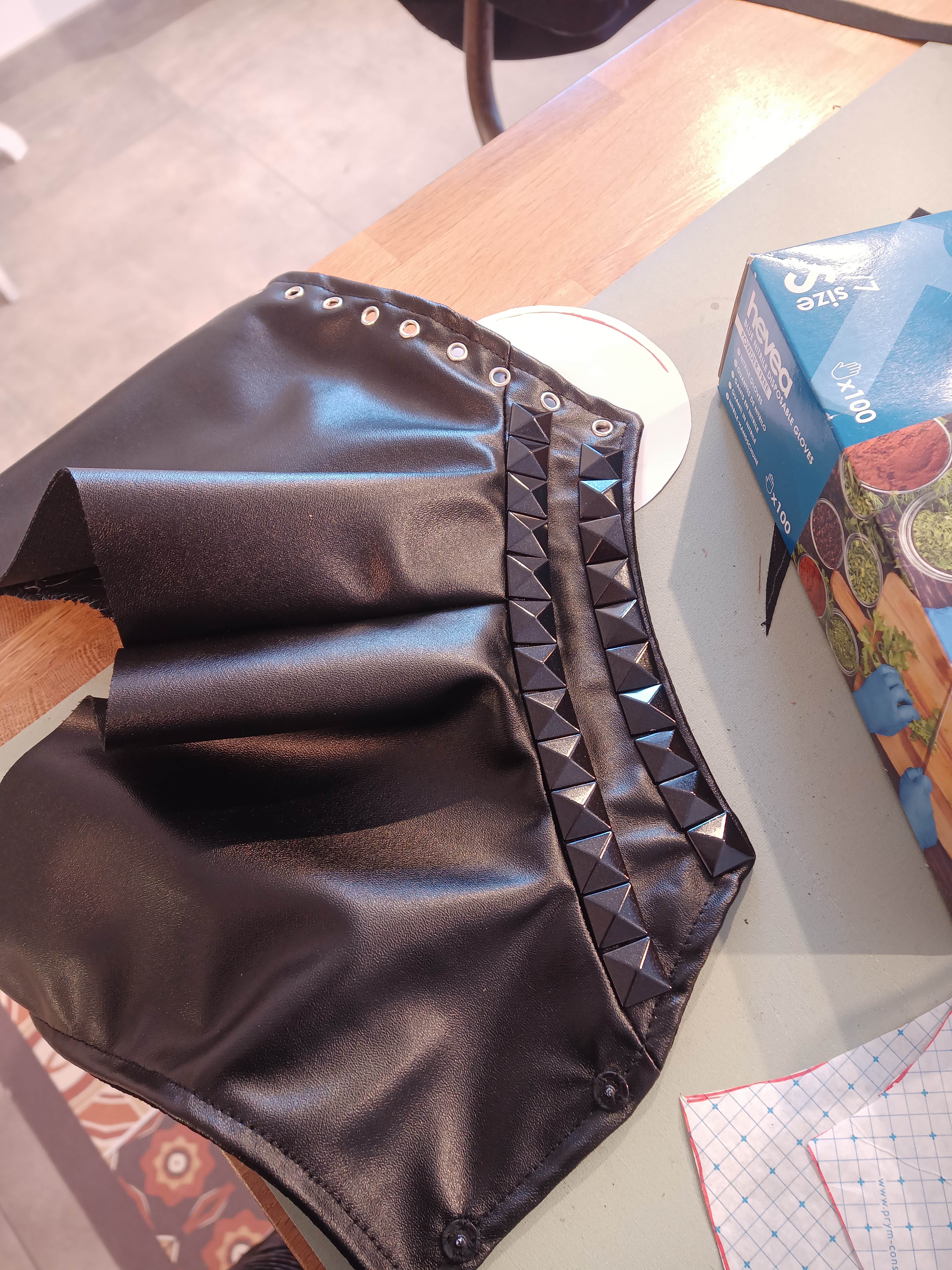 The top closes at the front but can be made wider or tighter thanks to lacing in the back (I didn't have black string at this point though).
I had considered making the shoulderpads out of something rigid, but ended up keeping them flappy instead.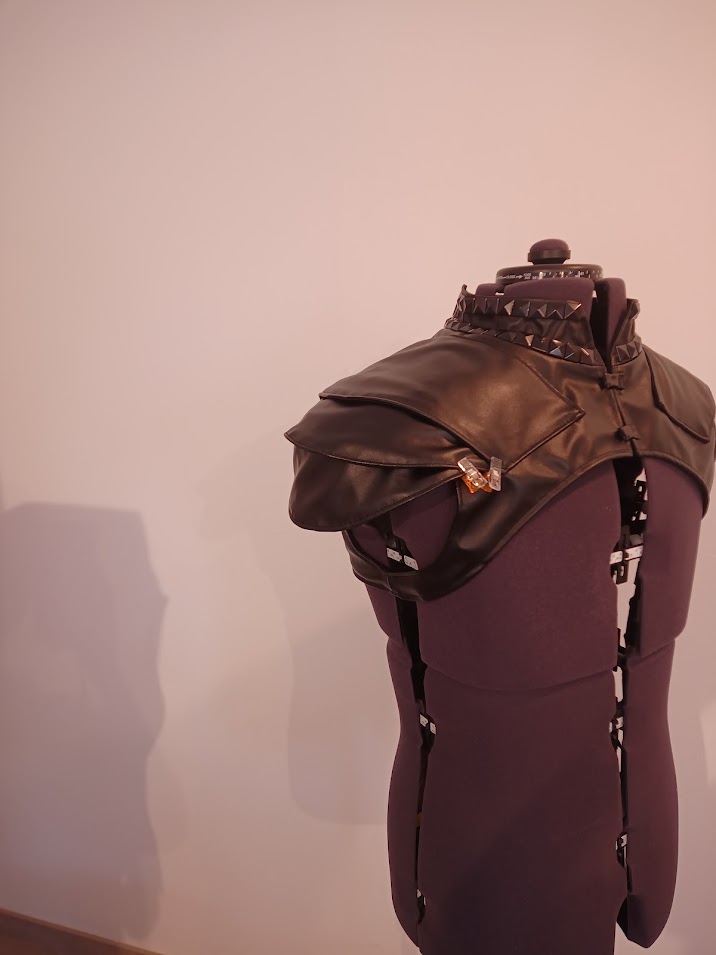 I also made a wider tie....
For the more rigid/volumetric parts, I opted for foam covered in shiny black vinyl. Here are the balls, one sanded and one raw.
And here is what has been done so far: