An idea I've had ever since I saw Nick Daring's Cthulhu Idol was to do something similar with the Space Jockey from Alien.
I'm very bad at sculpting, and my first attempt consisted of kitbashing a 2-inch tall body frame from 1/18 scale GI Joes, and adding details on top of it with Aves Fixit Sculpt. It was terrible.
For my second attempt at bringing this to fruition, I got in touch with a professional toy sculptor named Erik Barclay, and sent him this turnaround I drew, as well as various behind-the-scenes photos from the set of Alien showing Giger and his team sculpting the actual prop: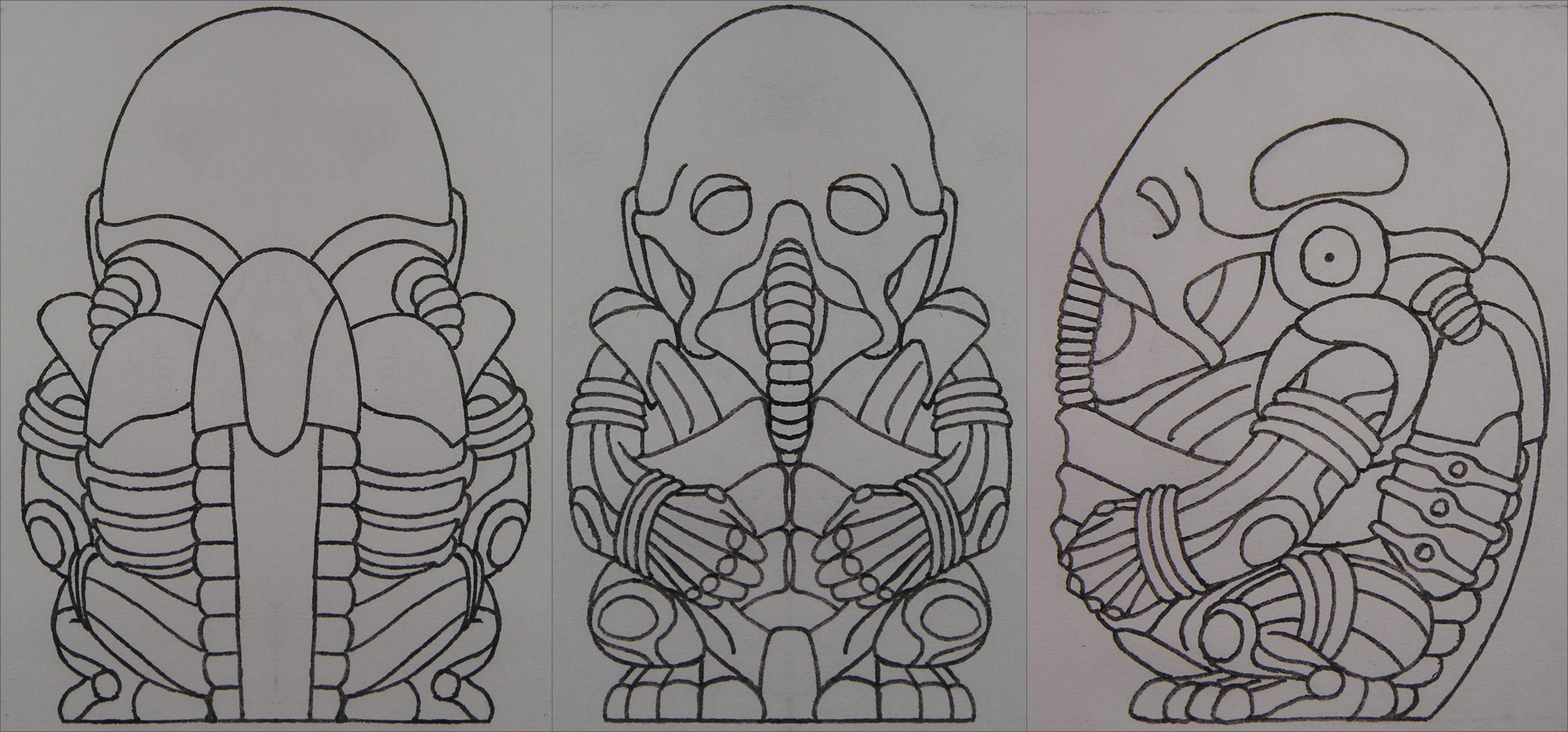 He has recently started the real work of sculpting a master for me. It's 3 inches tall:
I will be molding and casting it eventually.