Master Member
RPF PREMIUM MEMBER
If you don't think that this merits to go down as one of the most classical modern movies ever made, stop reading :lol
If you do, and like me, you love the brilliant combination of Clint Eastwood, Tommy Lee Jones, Donald Sutherland and James Garner acting out the characters of 4 'old' farts who go to space, then this is for you :lol
No Space Helmet props here though.
Even better :lol
THE most memorable prop in this movie is, without a shadow of doubt, the 1950's Dashboard Hula Dancing Girl.
It is seen in various parts of the movie, and is owned by Tank Sullivan (James Garner).
I found VERY few screencaps of this movie, so please excuse the lousy ones that follow.
We first see the Dancing Hula Girl at the very beginning, on the console of the bomber, while Tank is monitoring Hawk's (Tommy Lee Jones) test flight.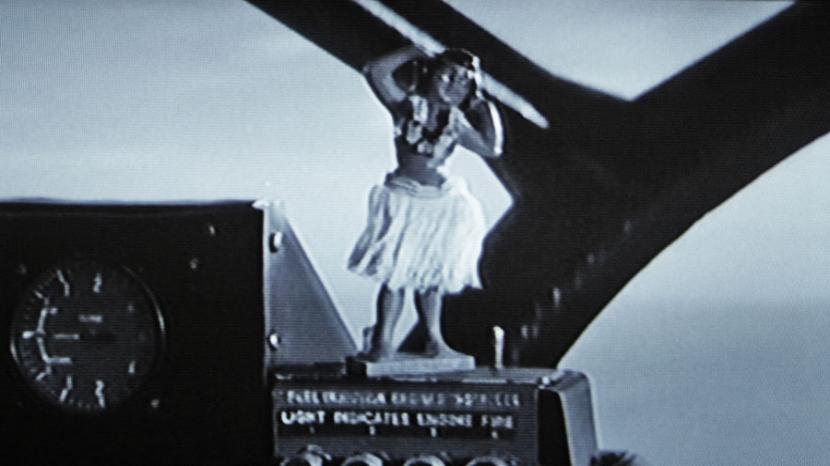 Then, when Frank Corvin (Eastwood) goes to 'recruit' Tank Sullivan for the space mission, it is seen under 'Reverend Tank's' pulpit, to let the audience know who the reverend is after some 45 years have gone by.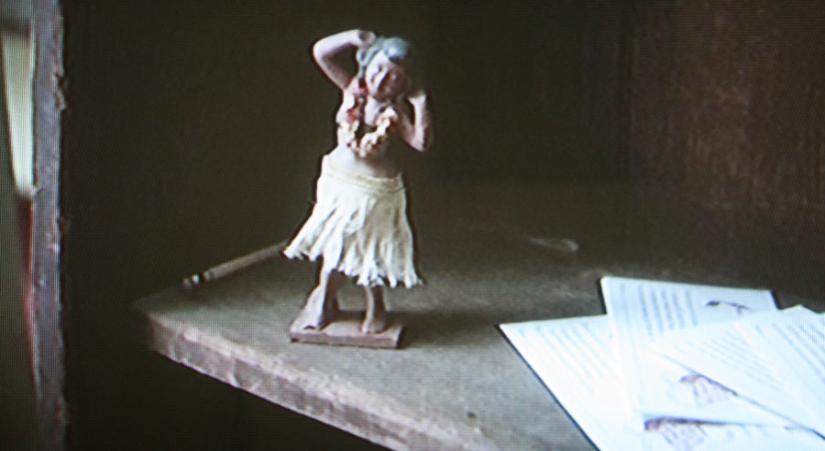 We then see it again on the Console of the Space Shuttle, throughout the re-entry part.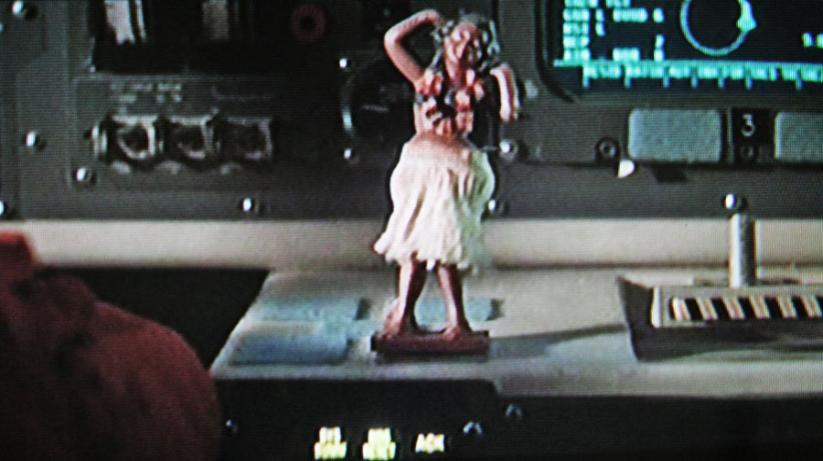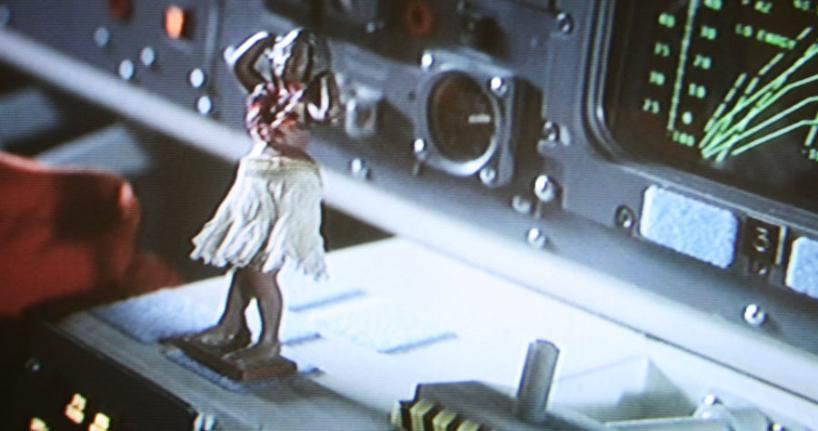 I have been wanting a replica of this literally for YEARS :lol, but I have never come across anything adequate.
All that exist are 'modern' ones. Some are close, but they all have the wrong pose ... and since fashion in feminine taste has evolved, they are all a bit on the skinny side :lol, the Leis (flower collars) are all part of the cast, etc etc etc.
Then one fine day, recently, THIS came along ! These are the original images of the item, and the state it was in.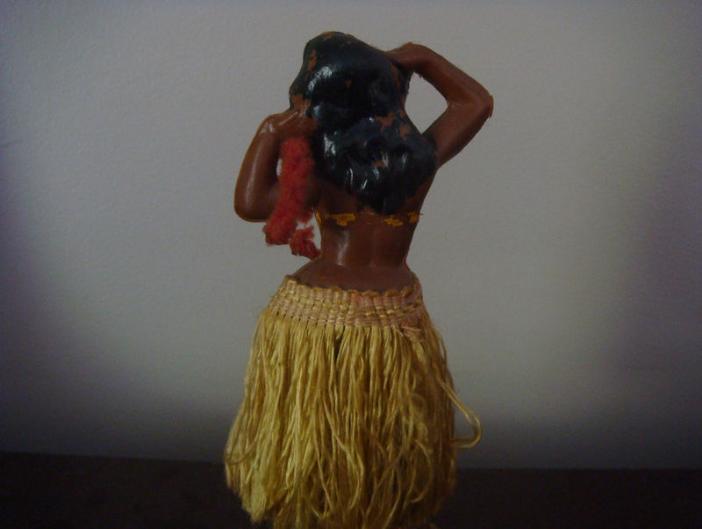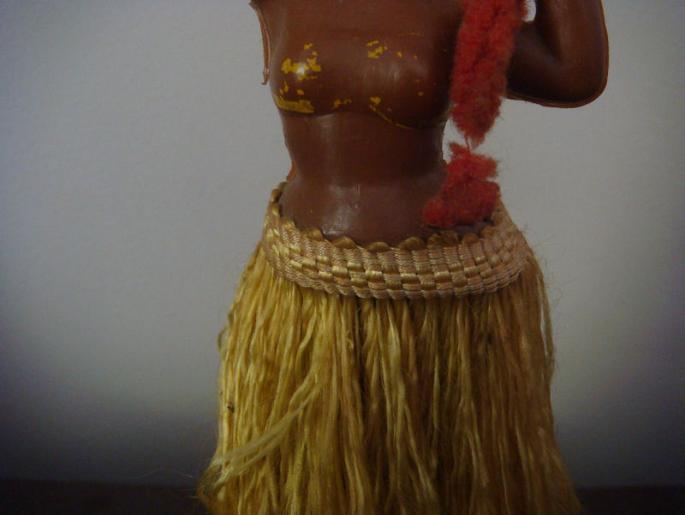 LOTS was 'wrong' with it. Wrong skirt, wrong Lei, wrong base, wrong direction the eyes are looking at. It is an original vintage Dancing Hula Girl from the 1950's.
And without a doubt, THAT was THE model used,
Restoration and modifications were needed though.
First, the parts where the casting came together had to be trimmed, as well as all the original paint stripped.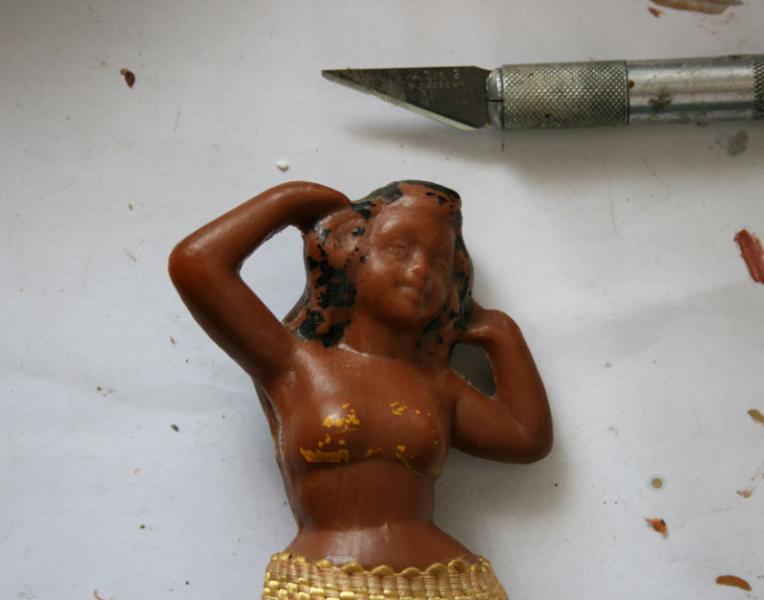 Gave her some modesty, as well as a session at the hairdresser :lol. Also made her eyes look in the right direction.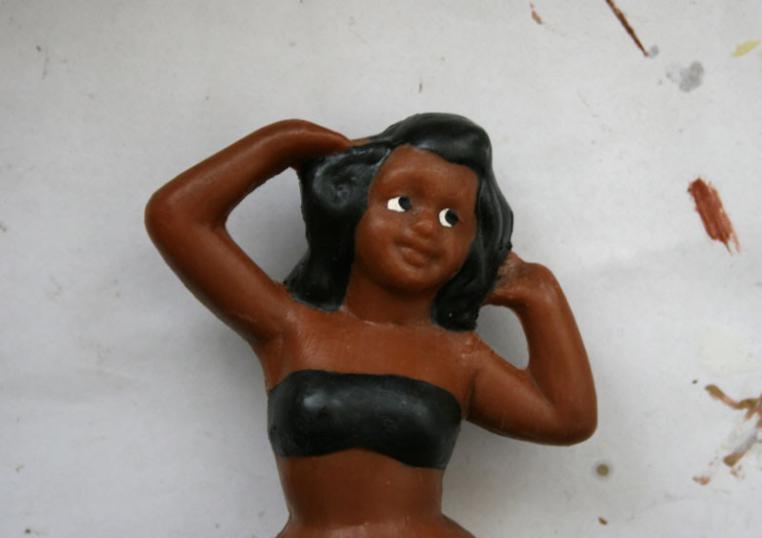 Much better.
Next, a new skirt.
Removed the base.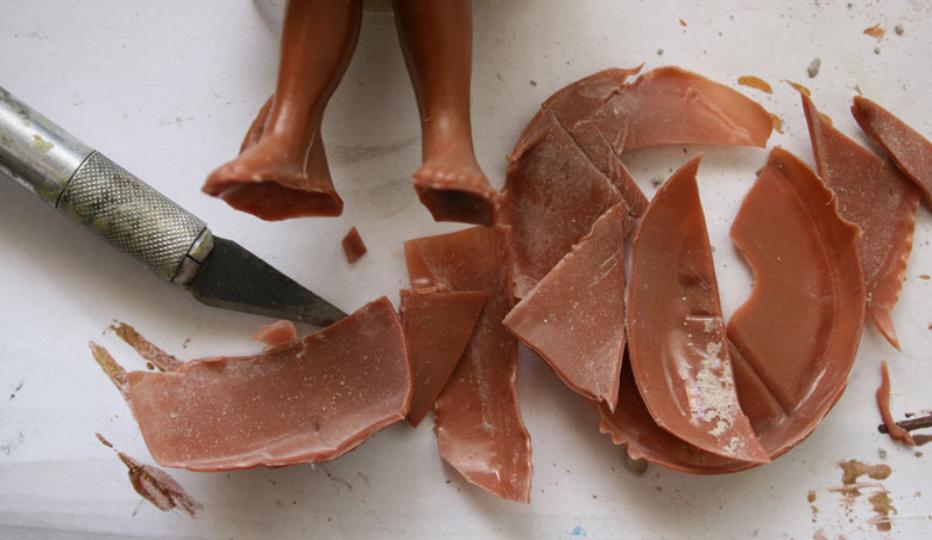 And made a new one.
Finally, a brand new Lei, made out of paper flowers.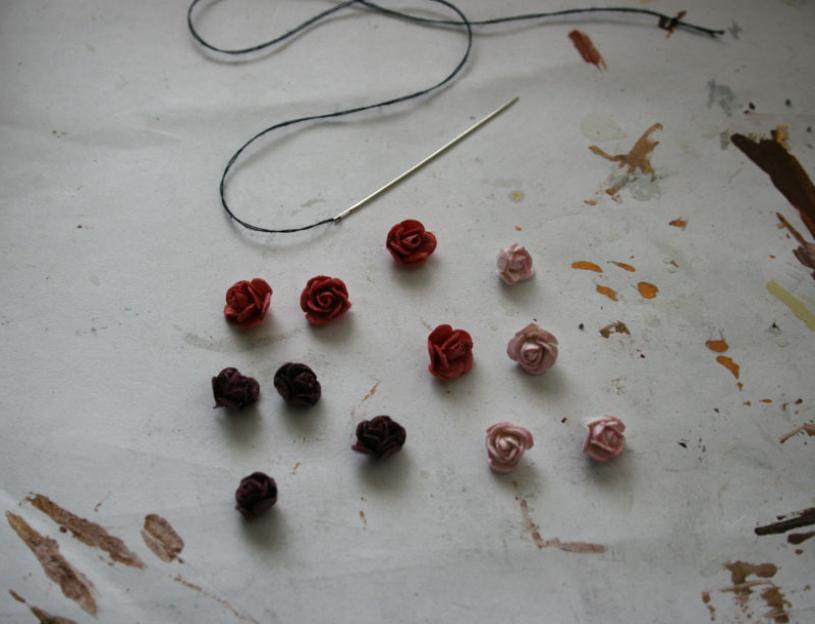 And here she is, all put together
And finally, put on display next to the other 'tropical' themed items
Last edited: