Sr Member
RPF PREMIUM MEMBER
I know this is a long shot, but does anyone remember the make of the glock scope mount that was used on the Space: Above and Beyond M70 pistol prop?
I am attempting to make a reproduction of the prop using real found parts like they used on the show. I have managed to find the correct airsoft Glock 17L, , M-16 flash suppressor, Mark V red dot scope, and BA-2 Laser Devices laser sight.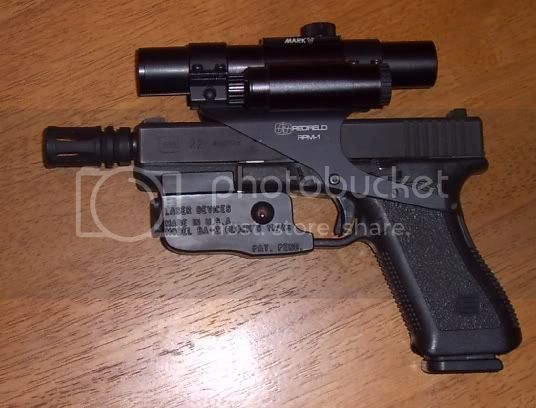 But I can't remember who was the manufacturer of the Glock scope mount they used on the prop. The above photo shows a correct scope mount, but I can't make out the name clearly (I found the pic here on the board in an old SAAB thread, but it does not list the maker of the scope mount). I thought it was a Aimtech, but it is not the correct version. Very close by not the exact model.
Any SAAB fans here that might be able to steer me in the right direction?
Thanks!
Terry