Active Member
RPF PREMIUM MEMBER
Hey Guys... First off let me apologize. My last update on this was in the wrong section! I just wanted to let you all see that bad things can be made better...
Pic 1 - I bought this 56lb rusted monster from the States. It turned out to be a master mold from the HCG Pred 2 production process
Pic 2 - I had it shipped from the States to Canada and when it arrived I was gutted to find it smashed into 3 pieces. The sheer weight of the thing had caused it to break its own back in transit.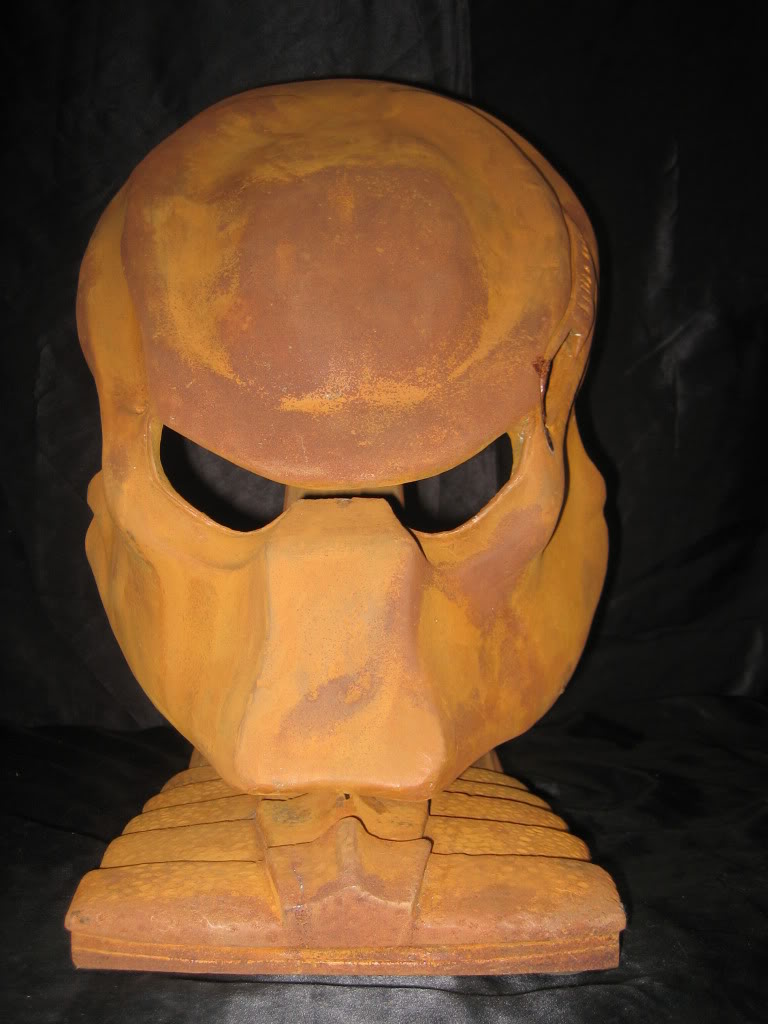 Pic 3 - I was lucky enough to get one of the guys at work to repair the piece - I wanted to see if I could get rid of some of the rust so I set off scrubbing with rust remover and a scotch pad. After about an hour of coughing and running to the sink to wash acid splashes off my face I decided to give up and leave it to the Pros.
Pic 4 - The guys at Supreme Plating in Edmonton soon got to work and had the piece shining like a new quarter.
Pic 5- I decided that since this was a one of a kind piece I'd invest some cash and have it plated. I went for the äntiqued copper with oxidised patina"
Pics 6, 7, 8 - The next three pics show the final piece received today. I added some extra patina and shone through some of the copper under the antiquing...I gotta say... I'm a happy man
Last edited by a moderator: