Hey guys! First post, I thought I'd share one of my very favorite prop builds: A totally screen-accurate Hourman hourglass from Stargirl, machined from solid brass.
First, the finished hourglass.
This is what I started with:
I machined it down to made into the top and bottom of the hourglass frame. There are extras because I made one hourglass for me and one for a friend.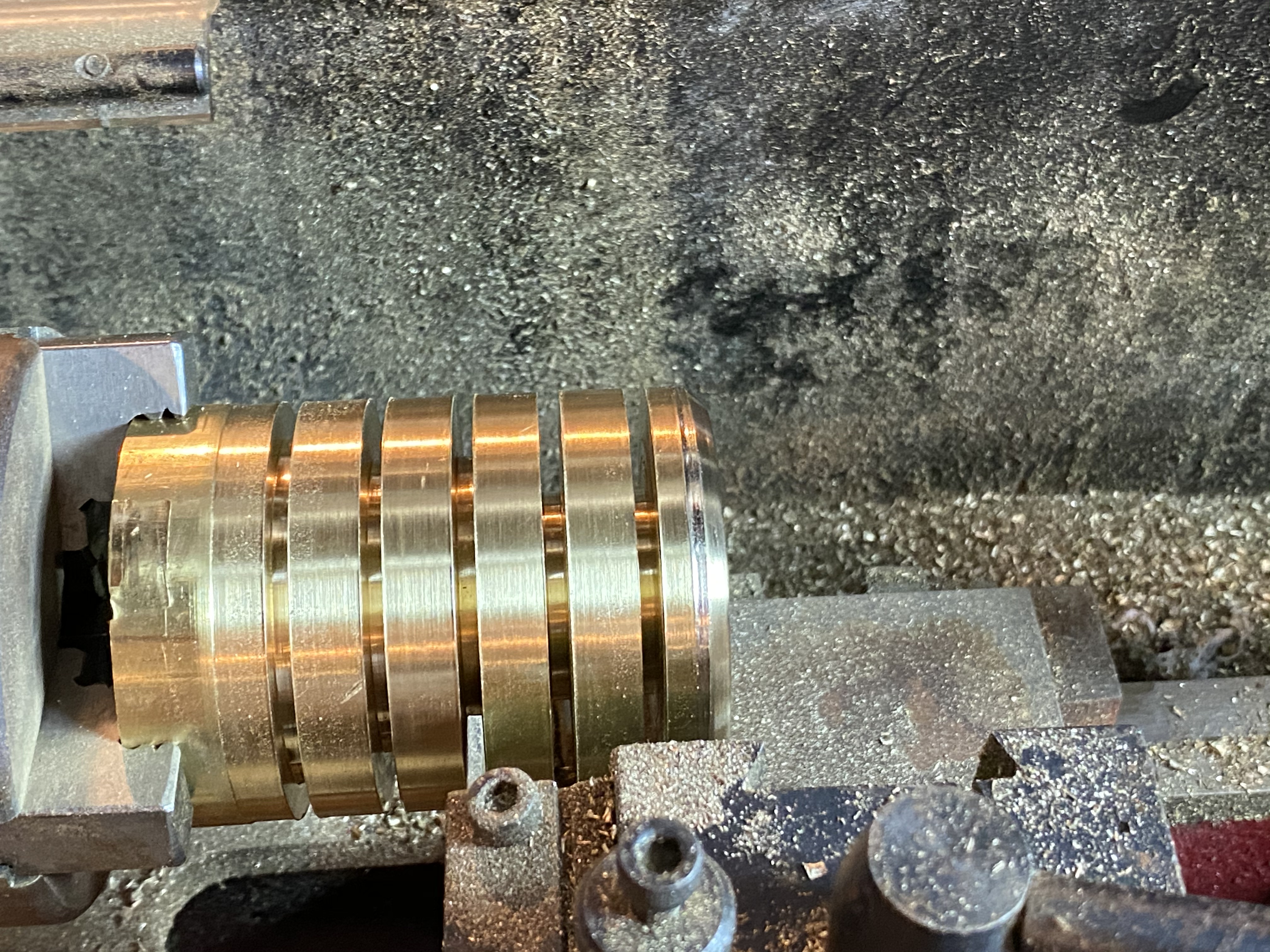 This raised ring with an internal divot is what holds the actual glass in place.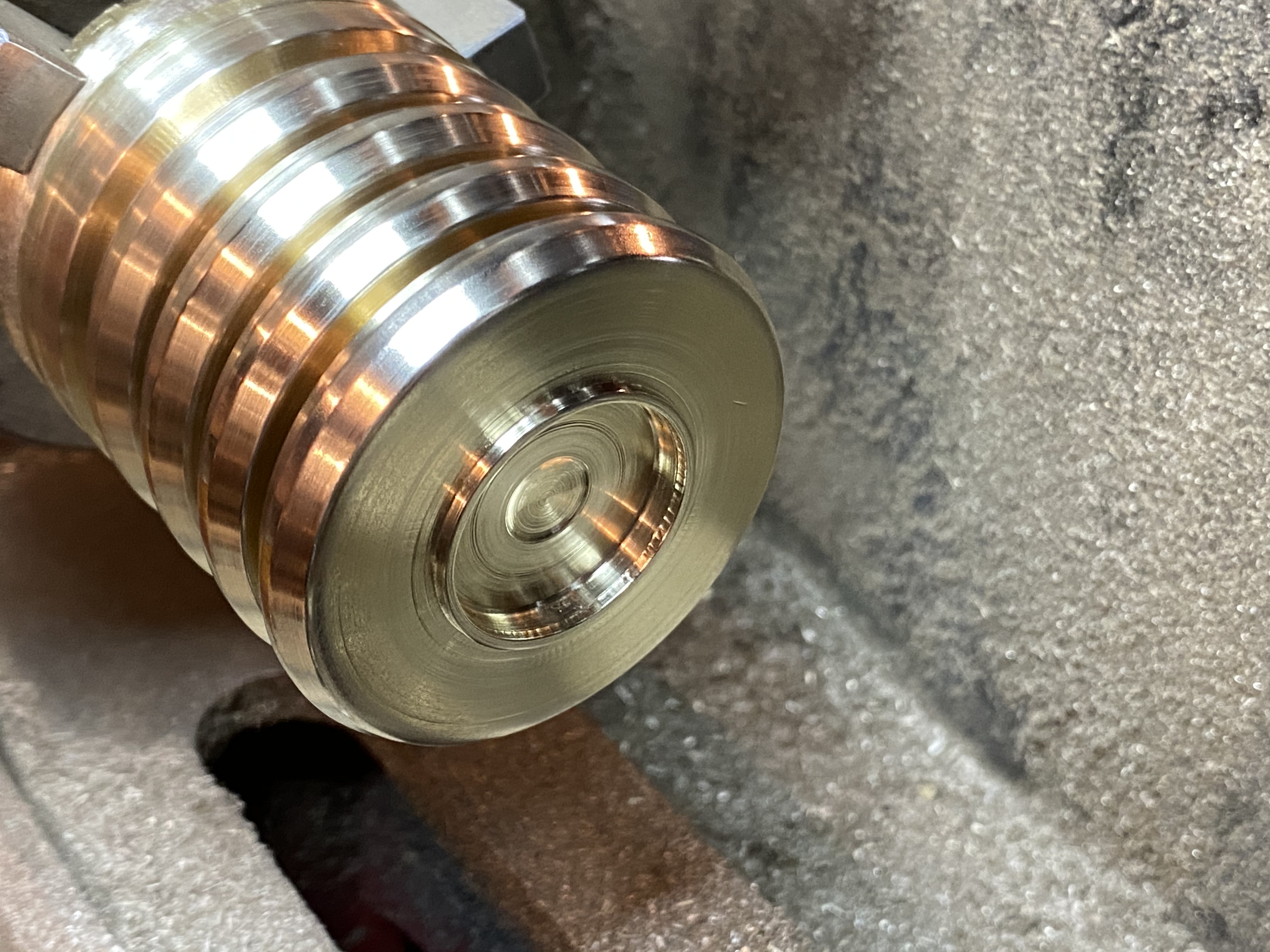 Like so...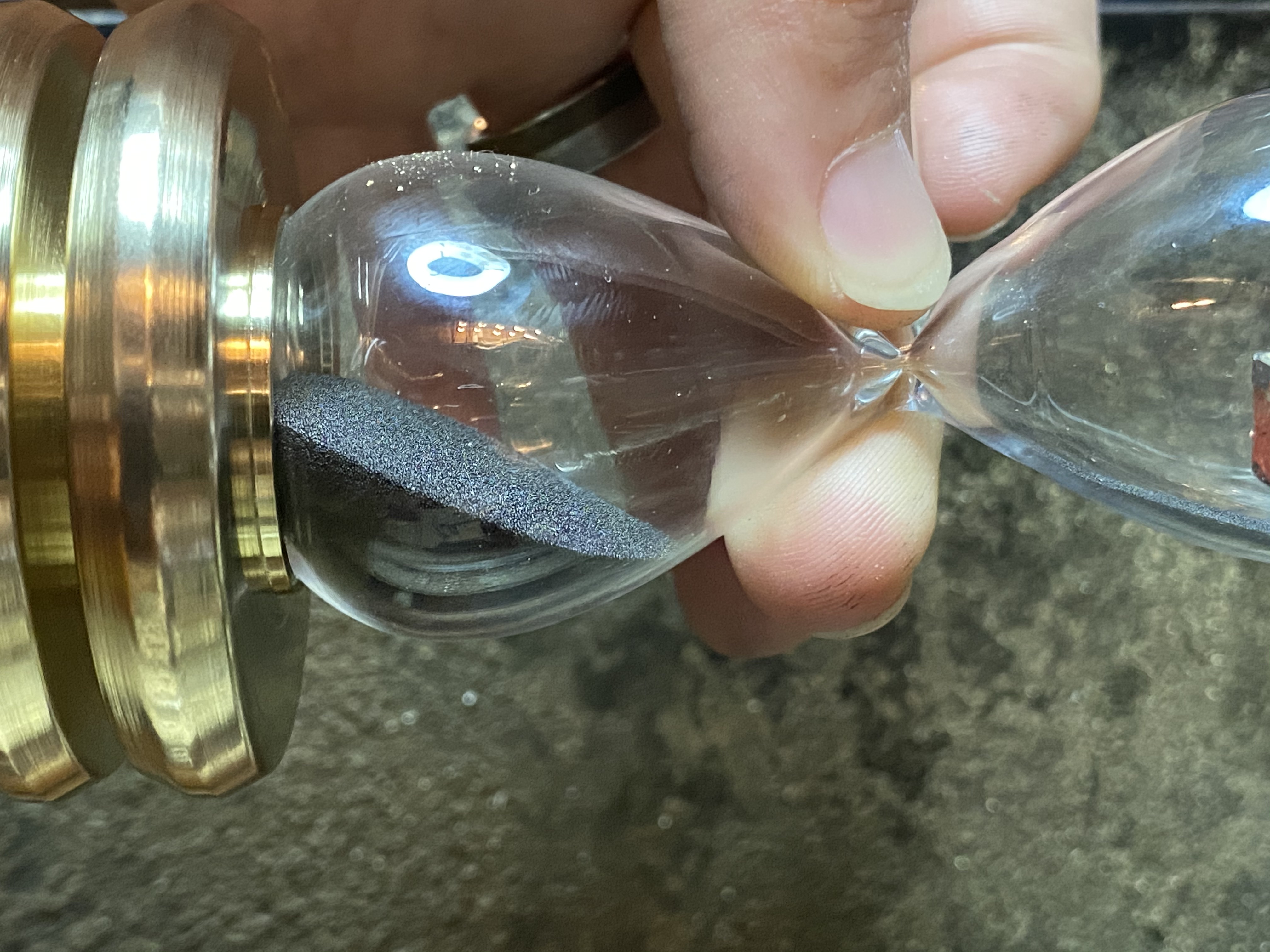 I laser cut some acrylic test pieces on the glowforge to test all my measurements and make sure I had the machined center ring at the right size to hold the glass snugly.
Lasered acrylic also served as a lathe guide to made sure I got my shapes just right.
Once the discs were cut apart, I sanded down the smooth side (the ring/divot is on the other side) and sanded the two flat ends.
Yet another piece of Laser acrylic was used to make sure this shape was sanded down properly and used as a jig to drill my holes in the proper positions.
Quick test fit. Coming along!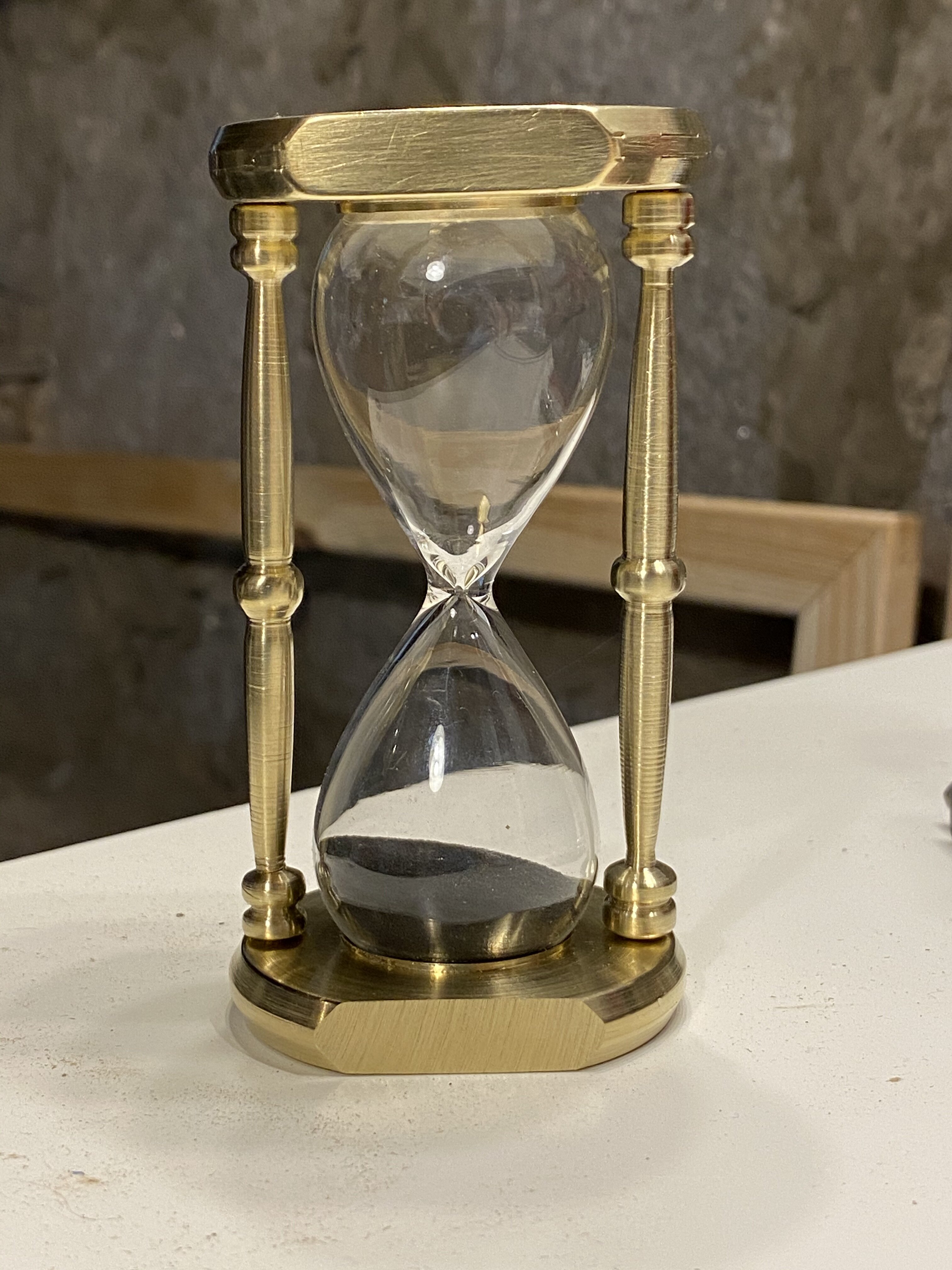 The bottom piece has has its edges smoothed. The top will follow. Also notice the hourglass: I had to drill a hole in the glass to get the sand out AND I had to cut the hourglass in half to get the collar on. Once the yellow sand goes in, the collar is secured to the two halves of the hourglass with some Lactate UV-cured glass glue, making it one piece again. Only about 1 in 5 hourglasses survived the drilling and cutting process intact. Very frustrating.
Once everything was shaped, sanded and polished, It was into a tub of brass black for some age.
After aging, the pieces were brightened back up a bit with steel wool (keeping the recessed areas more aged) and then some spatters and suggest were carefully applied with more Brass Black to give it a non-uniform finish. It uses a threaded assembly so that I can get it apart if I ever need to swap out a broken hourglass (spoiler: my friend broke his, so this is already proving to be a good idea). This is a look at one full hourglass disassembled,
Here's another shot of the finished hourglass:
And, for comparison, here's the hero prop, which is not actually metal.