So Fine a Gift – Smithing hammer of Celebrimbor
So my household has been playing Shadow of Mordor almost religiously since it came out. Each of us are doing a play through and we enjoy watching each other play. We also very much enjoy the Books, the Movies, the Lore, the Artwork, costumes and armors. So to see that this game has more than a Lord of the Rings Title is very refreshing.
My friends and I are smiths of sorts and make jewelry so I quickly latched onto Annatar's gift to Celebrimbor. It is a very shiny hammer.

I plan on making it using MDF and styrene. Once I have the hammer shaped and finished correctly I will make a mold and cast it in smooth cast 300 with aluminum powder. The hope is that a powder coat and the white resin will give it a bright shine as opposed to using a black resin
In the scene where Annatar gifts the hammer you can clearly see that two more sets of hands could easily grasp it in the middle. If those hands are each 4in wide then the hammer is well over 12 in long. Celebrimbor is also a Noldorin elf. I put his height closer to 7ft which would make the hammer about 15 in long. Plus, in my experience a slightly larger prop is always better than one too small.
Here is the blueprint I drew up.



And here is the basic shape I cut out

I am not very happy with the size. It is about 15.5in long right now and feels too small.
I also need to figure out the runes. If anyone could get a clear picture or if the developers would say what is written there it would be very helpful. At this point I am starting to play with the idea of using Celebrimbor's name which means "silver-fist" or "hand of silver".
Silver-fist seems fitting enough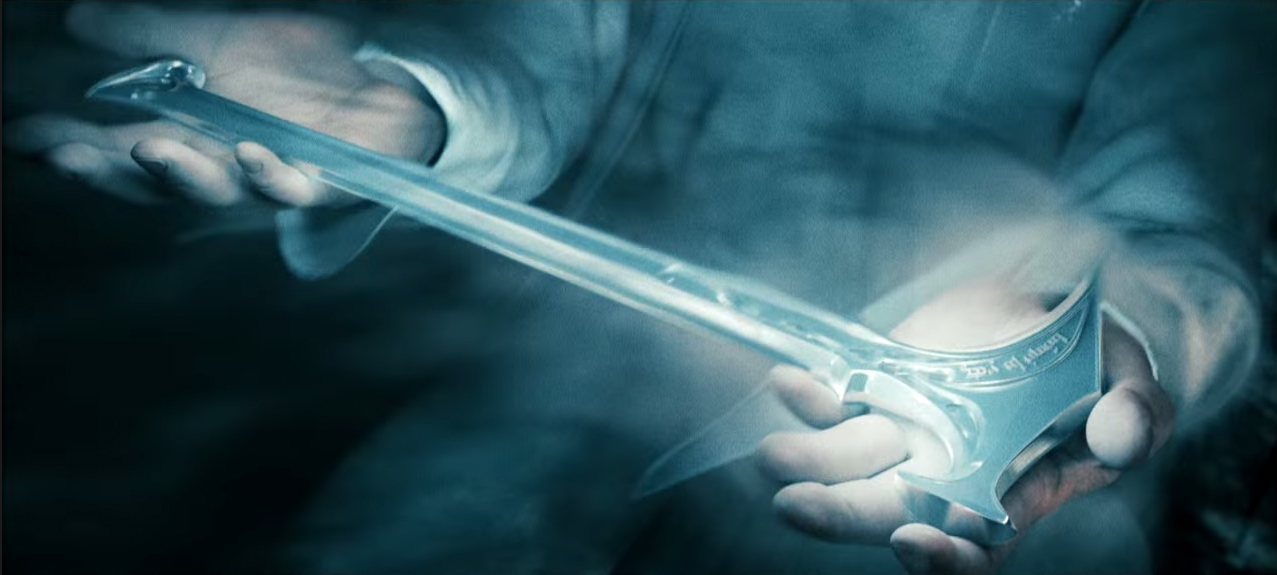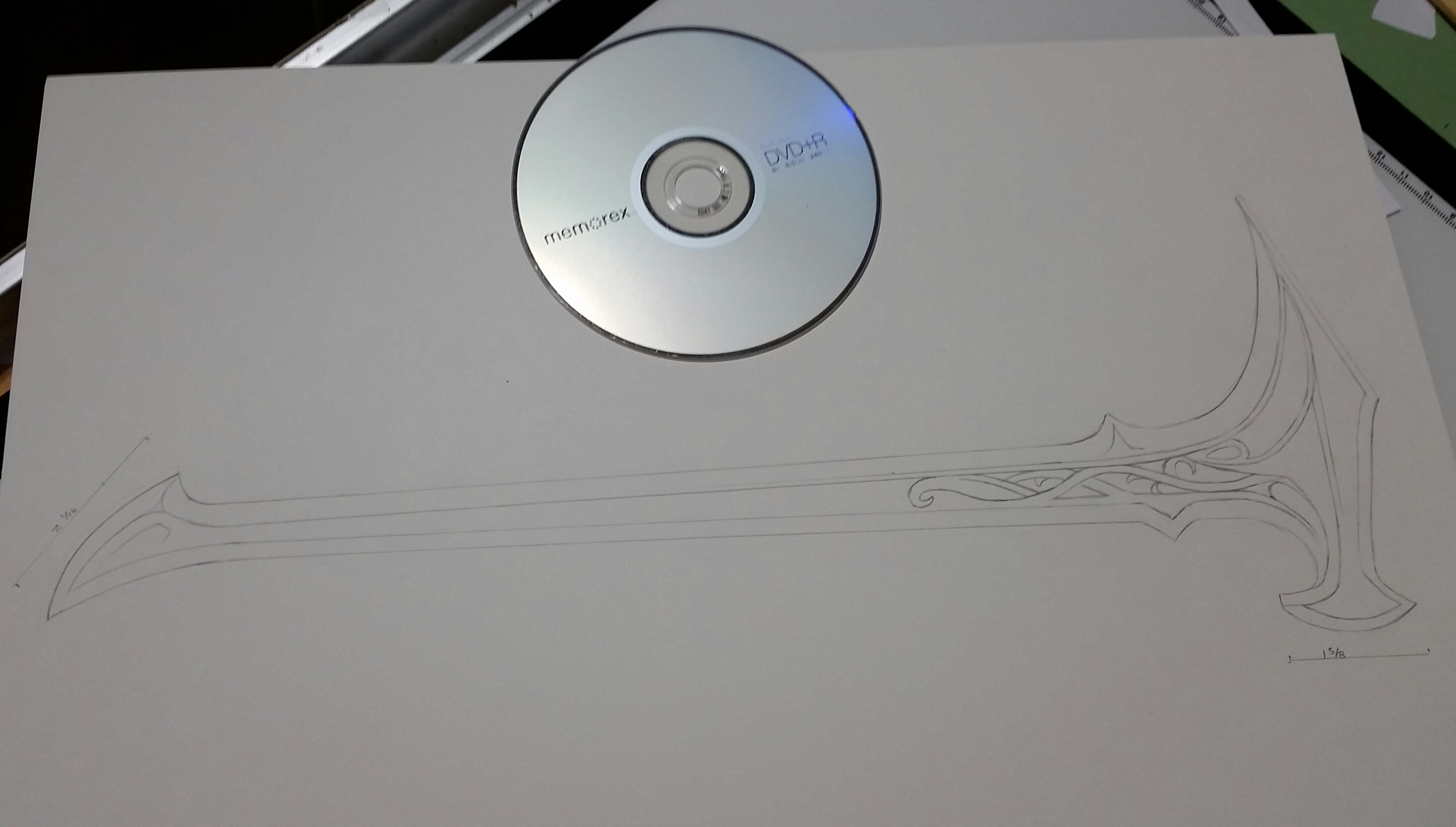 Last edited by a moderator: