Well, I'm calling this guy DONE. There will probably be tweaks and such down the road but for now I'm happy with the result.
Thanks to everyone who offered support and crits in the build thread, it's really almost a community effort to put one of these suits together, so kudos everyone.
On to the pics-
The quills are Porcupine (and sharp...ouch!)
feathers-Ruffed Grouse
Tail on back of canon- wolf
fur on loincloth- fox
The eyes are from Vinmanmac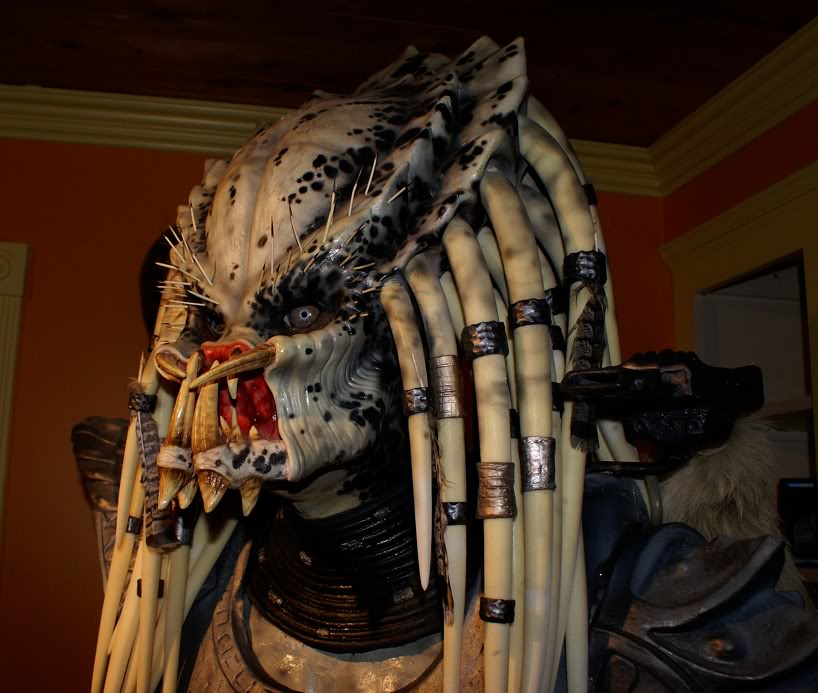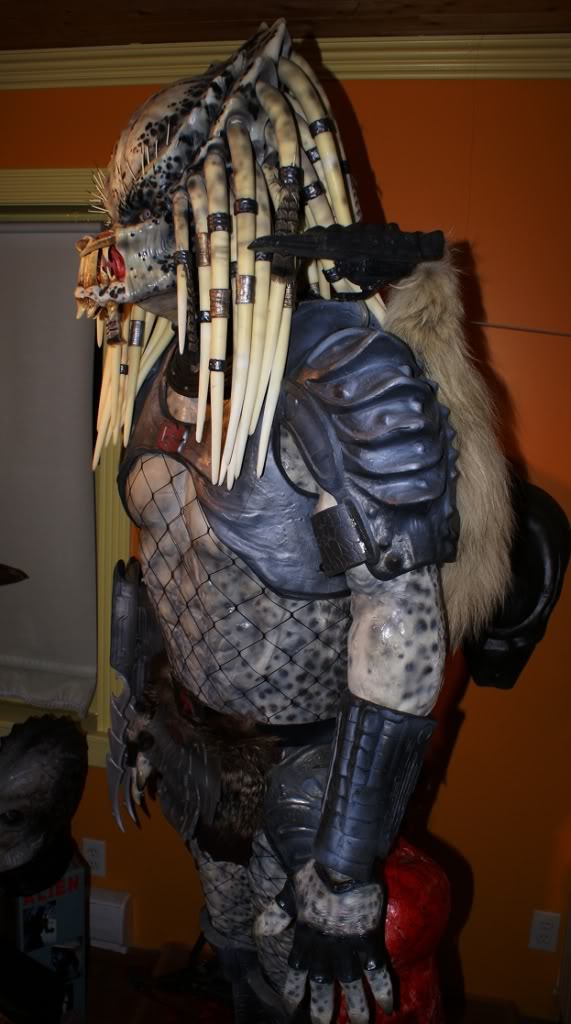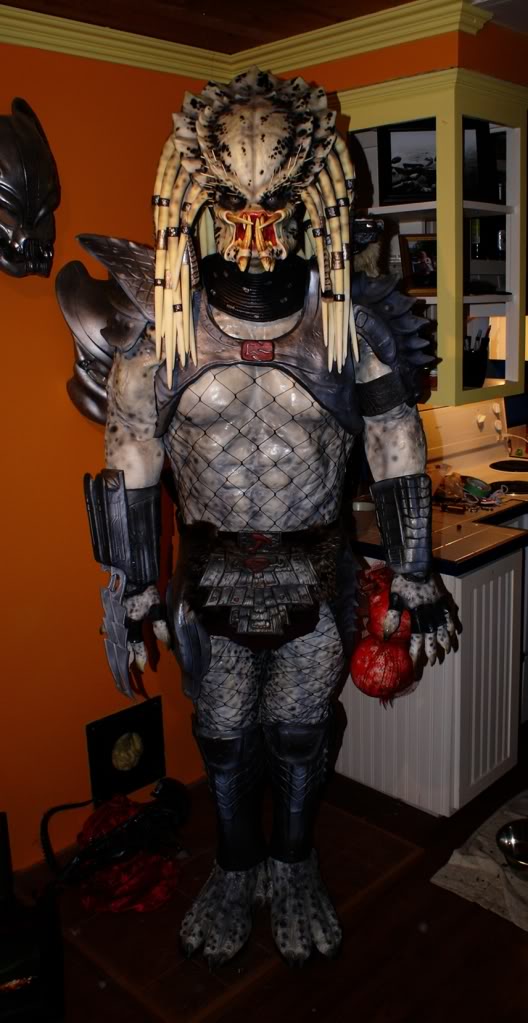 So I guess that's it for now....once again thanks to all who helped out or sold me the parts to complete him...my own Blizzard Beast!
I'll try to get suited up shots once there's enough snow on the ground (hey, he's a snow pred, right??)
Mike