I had a nice surprise Thursday morning when the purolator guy
dropped off my P2 mask from Ta2pro as I was getting ready for work.
Here are a few pics of it taken after arrival, and a few more taken today
after starting in on the dreds.
Obviously not "done" yet, still not sure about the dreds as things stand,
and need to get him quilled up as well...all in good time, I guess.
Anyway, Pics: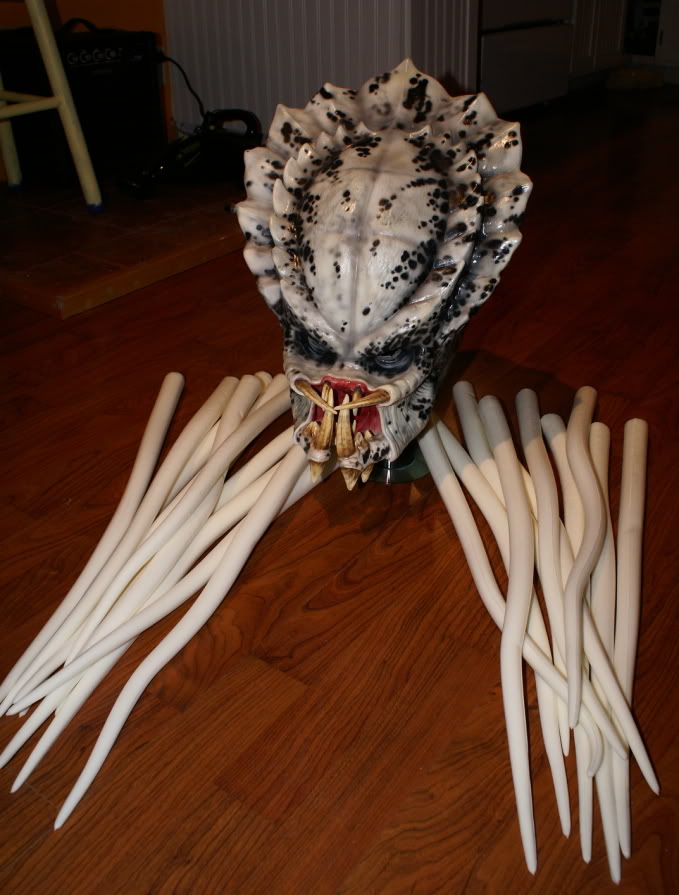 That's as far as I've gotten. I'll post more when I get further along...
Mike