Master Member
RPF PREMIUM MEMBER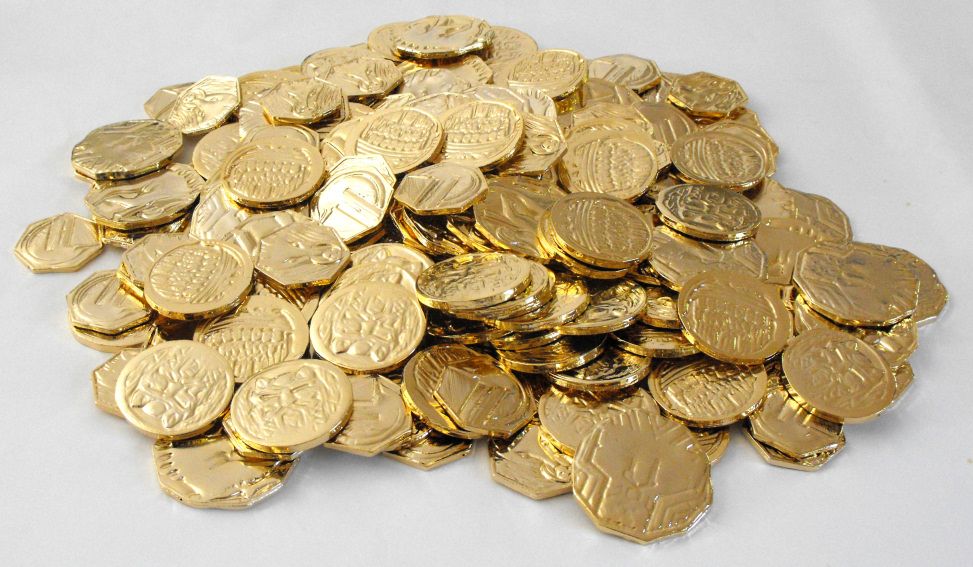 I managed to get three original prop coins from the set of The Hobbit used as part of Smaug's treasure horde. These originals were then molded, spin cast in a zinc alloy, and gold plated. They look and feel better than the prop coins (which seem to be some sort of very light weight metal with a cheap plating) but have all the detail of the originals.
They are three different sizes, each with a unique design and shape:
Decagon 2" / 50mm: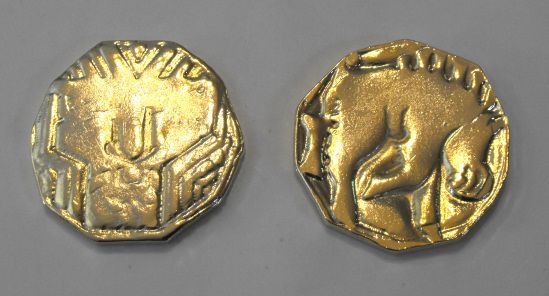 Round 1 3/4" / 45mm: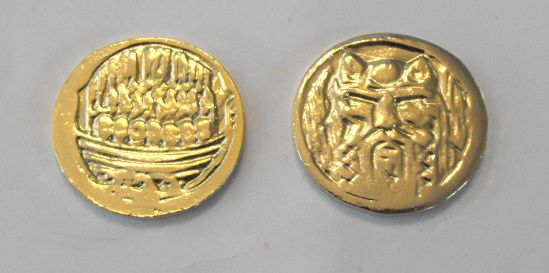 Heptagon 1 1/2" / 40mm:
Here is a comparison of the different sizes: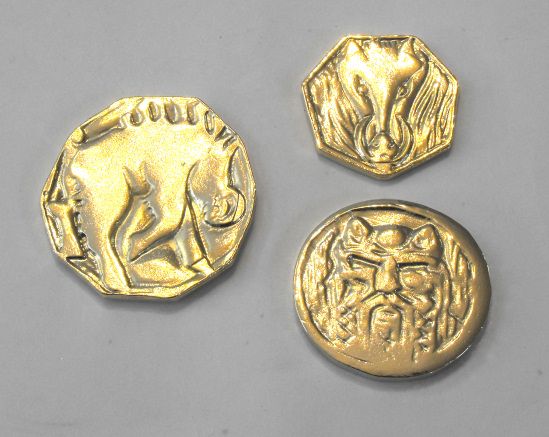 PRICES (including regular airmail shipping to anywhere in the world):
Single coin: $20 each
Set of three coins (1 of each style): $50
Set of twelve coins (4 of each style): $150
Other size combinations can be arranged via e-mail/PM. This is a limited run, so e-mail indy_magnoli at yahoo dot com if you're interested. Payment via PayPal to the same address.
---UPDATE---
By popular demand, a few more options:
Set of three coins, plus one extra (your choice): $67
Set of six coins (2 of each style): $90
Set of THIRTY coins! (10 of each style): $300 (plus $25 shipped with tracking, optional)
------
Kind regards,
Magnoli
Last edited: