Maybe... I haven't checked to see how long the current record holder is.
I always wanted this outfit, and I want it to be "right". I've been doing a bunch of research and collected three items so far. Only another hundred or so to go...
"green canister" on the gun belt: check. Actually I bought a bunch of them if anyone else needs one. The "sparklers" brand one didn't look right to me- the green appeared too transparent. These look right to me. Also come with authentic wear and chips on them.
Next is the belt disc. Purchased right here! Still have no idea what it is or was, but I think it might be a speaker or buzzer unit.
Next, the pants belt. Three rows of holes but only two keepers. This is my belt I wore for years. It's a bit worn, and too light, so I went to the local Tandy Leather and $20 on dye and supplies. I went with "chocolate brown" because I believe it is very dark brown and not stark black. If I'm wrong, I can always make it black later...
That's it for now. I'll add more someday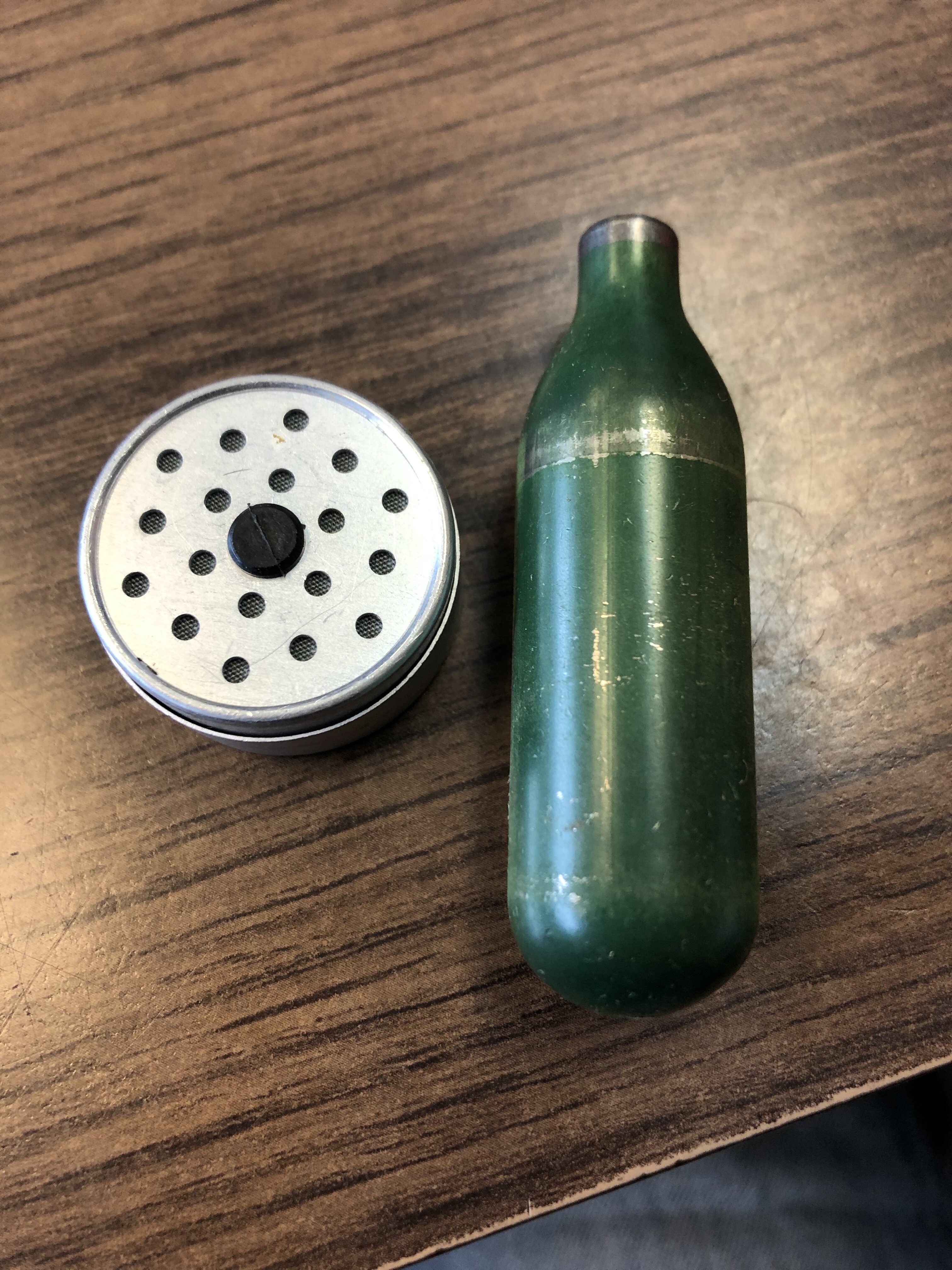 finished color. Almost black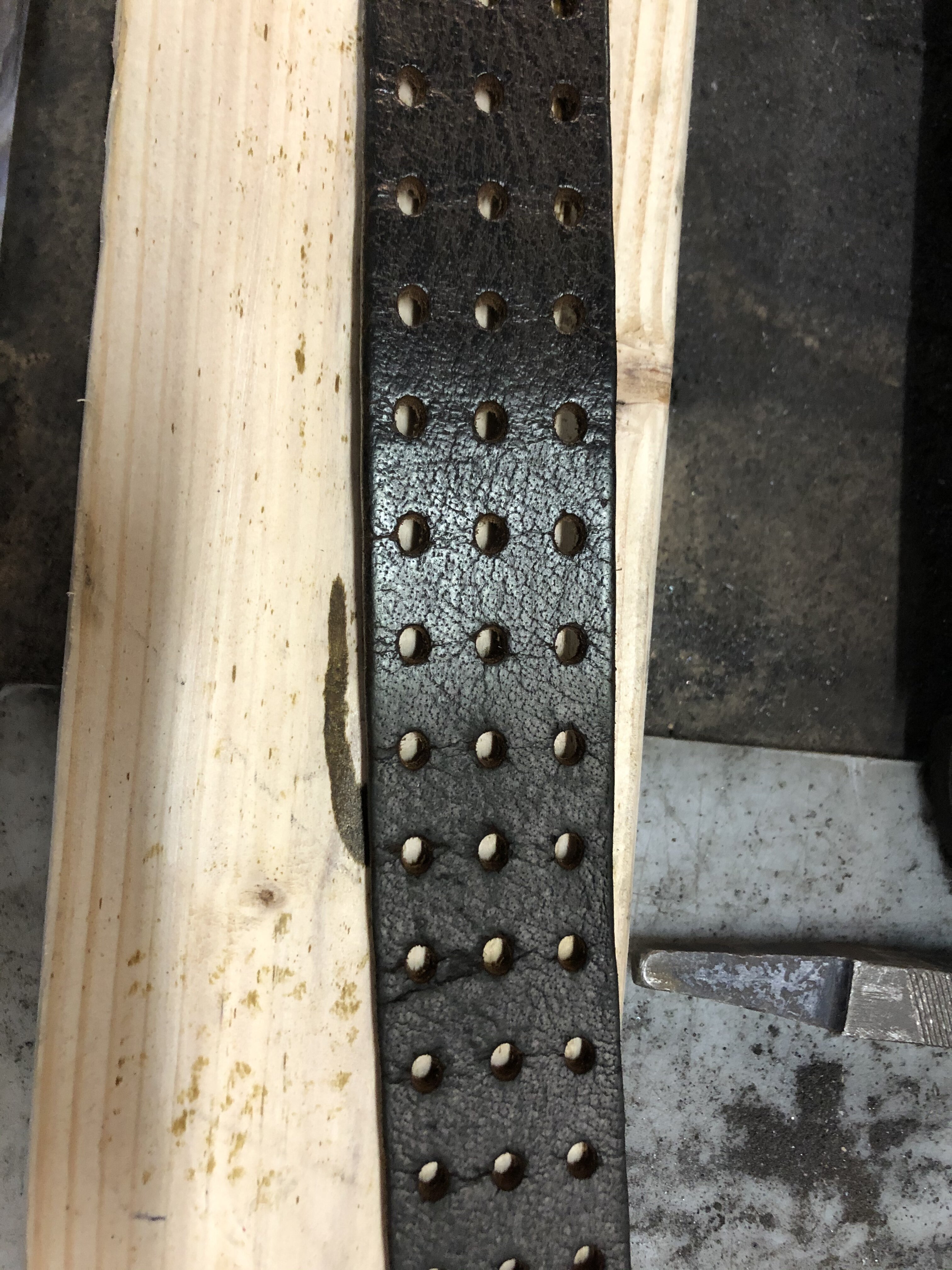 What I started with; also the stuff I got from Tandy for the job (acetone I always have).
The leather sealer/top coat is not shown. Tonight or tomorrow I'll feed it with pitch blend or something.
Edit- to correct spell check so sentences are intelligible and add the missing photo of the dyed, buffed and sealed belt:
Last edited: