Sr Member
RPF PREMIUM MEMBER
Meticulously recreated from latest available photos of the Luke ROTJ V2 Saber: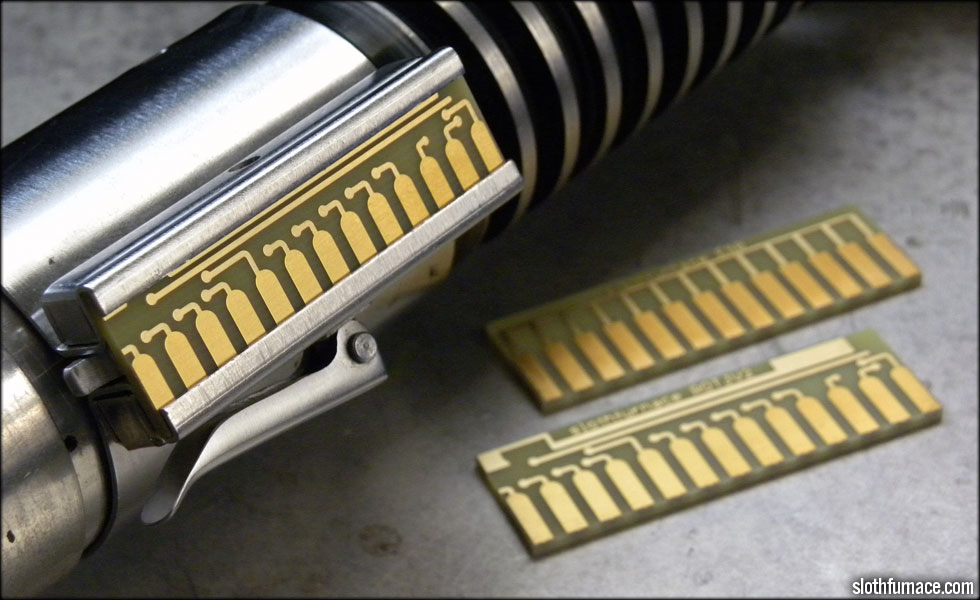 This includes shipping anywhere on the Earth.
This includes the gold plating. I wish gold were cheaper, but it's not. It's gold.
Each card has ESB layout on one side, and ROTJ V2 layout on the other.
Should NOT have to trim, file or cut this card. SHOULD drop right in to your build. You might have to file it some, as not all graflex clamps are created equal. But not large cutting job like last time around.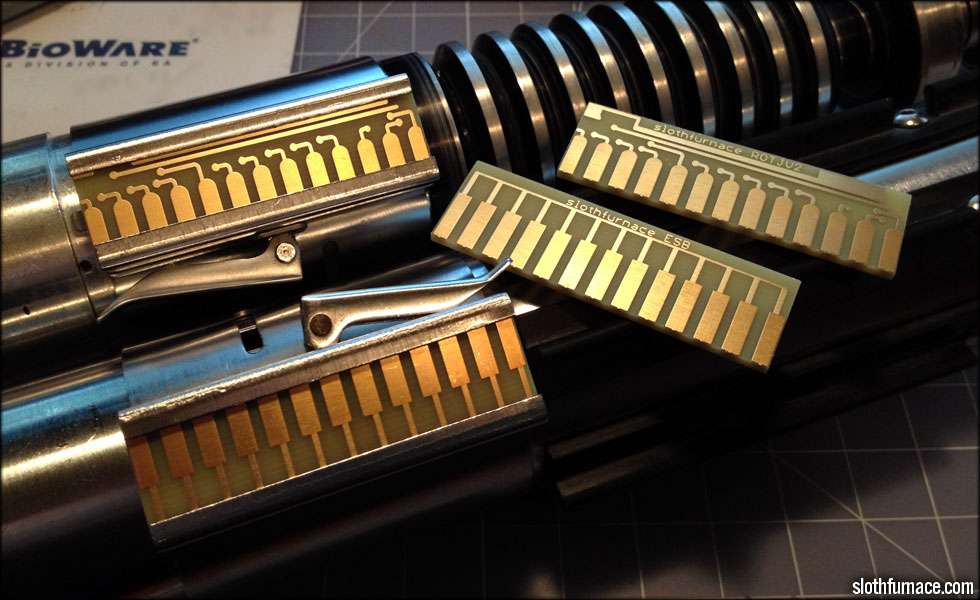 Pick your option for silver soldering. Silver is not cheap either, nor is my time to solder all these lil things. I am even including an option to solder both sides if you want.
Right now, there's no sign up list, no worries! Just point your internet box over to my store page, and scroll to the bottom. I'll have the cards parked for sale there for now.
http://www.arduinix.com/Main/Store.htm
Not sure where to post a thread for this, as I don't do this very often, so if this post needs to be moved or deleted, feel free to instruct me otherwise.
Thanks again, all. If you have any questions, please let me know.
Your friendly neighborhood sloth.
UPDATE: 2/1/2016:
New batch of clampcards are here, including my TFA / ESB V2 card.
http://www.slothfurnace.com/
Free shipping, make sure to choose your solder option.
Thanks!
Update: new card options, new pricing, check out the store page at
www.slothfurnace.com
for more info.
Last edited: